This 4-Ingredient Flourless Chocolate Chip Banana Bread is made with just bananas, oats, peanut butter & chocolate chips. That's it and it's so unbelieveably AMAZING!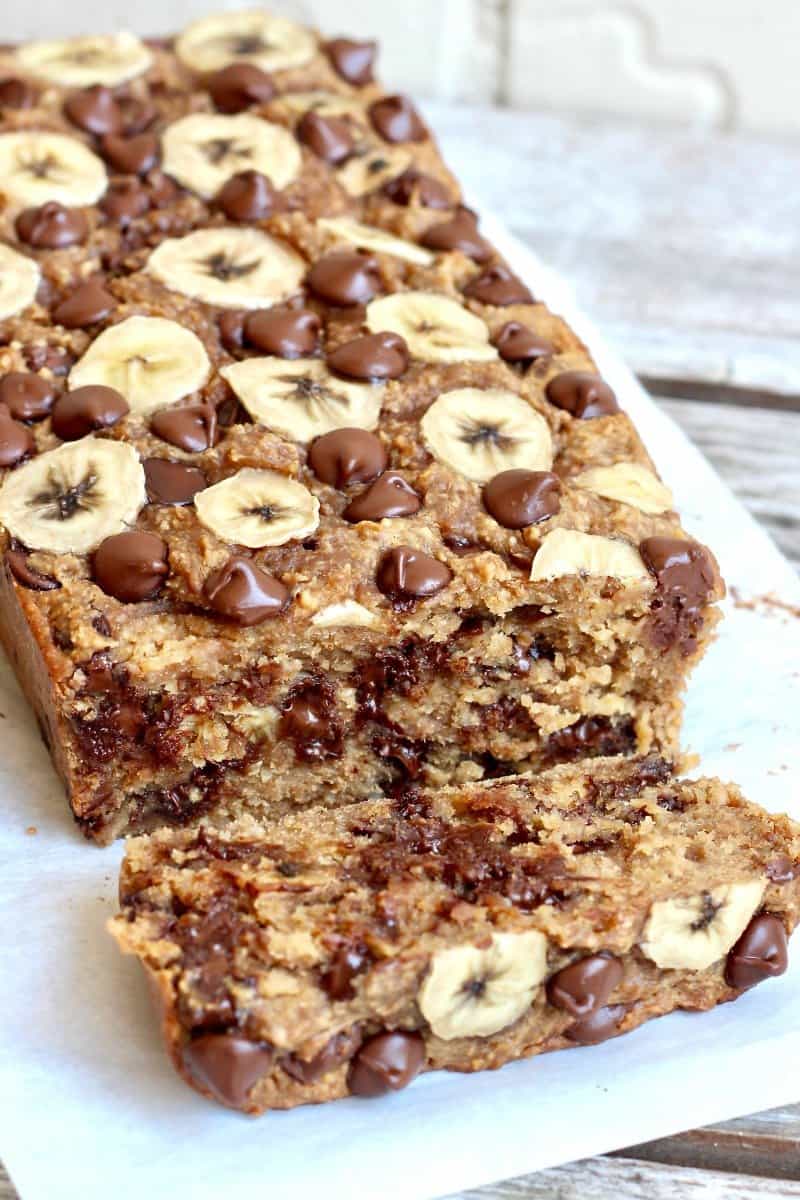 Like I said, just 4 ingredients! And ones that you probably always have on hand…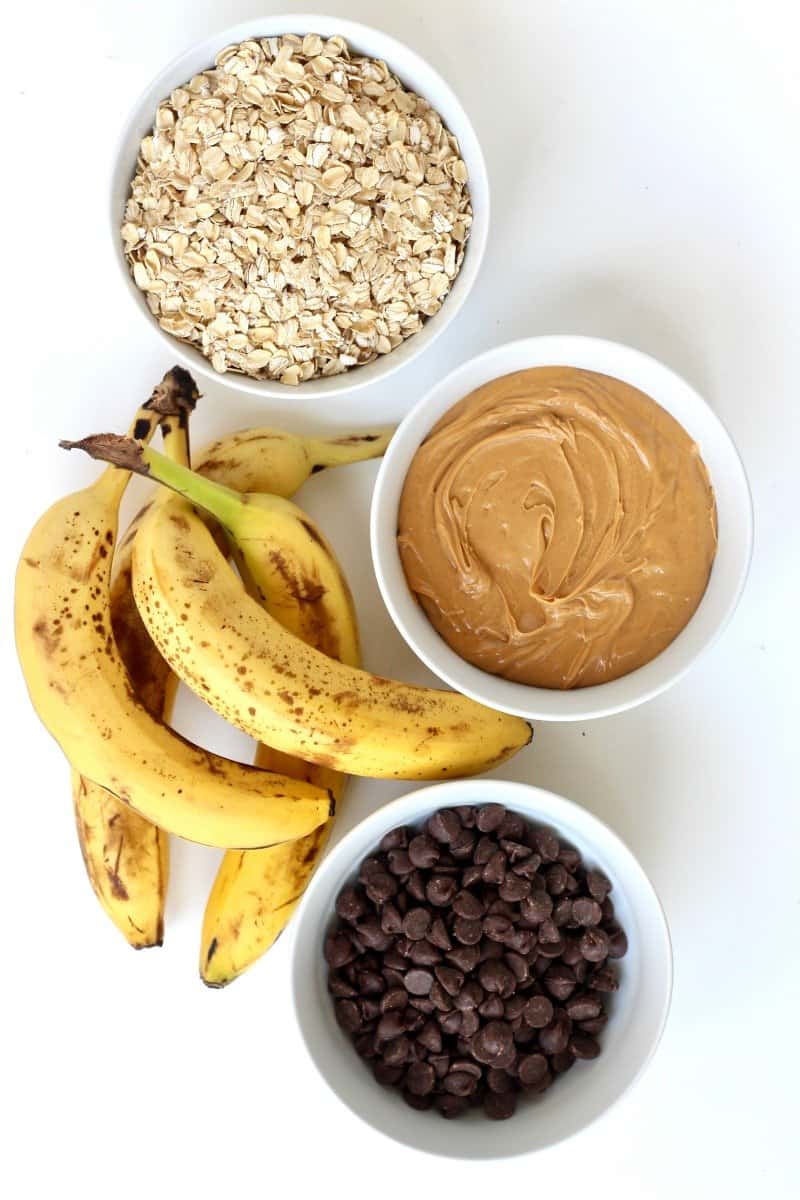 Bananas – I always buy extras so I can bake a loaf of banana bread at least once a week. The riper the bananas, the sweeter the loaf.
Peanut Butter (or another nut butter) – I love the combo of banana, peanut butter and chocolate! Feel free to substitute the peanut butter with almond butter or another nut butter, if preferred or necessary. Great source of protein!
Oatmeal – the oats are a great source of fiber and what give the bread its texture when they're blended in the blender with the other ingredients. It's such a perfect way to replace flour in quick breads. And you won't need any special almond flour or gluten-free flour blend. Though, of course, if you want to make truly gluten-free chocolate chip banana bread, be sure to use gluten-free oats.
Chocolate Chips – the key ingredient, of course!  I use dark chocolate chips, but feel free to use your favorite chocolate chips
Continue reading in next page