This Banana Icebox Cake recipe is an easy no-bake dessert that takes mere minutes to make using only 4 simple ingredients.
This banana graham cracker dessert is packed with delicious layers of cookies and banana cream filling, topped with fluffy whipped cream, and sprinkled with fresh fruit slices and graham cracker crumbs.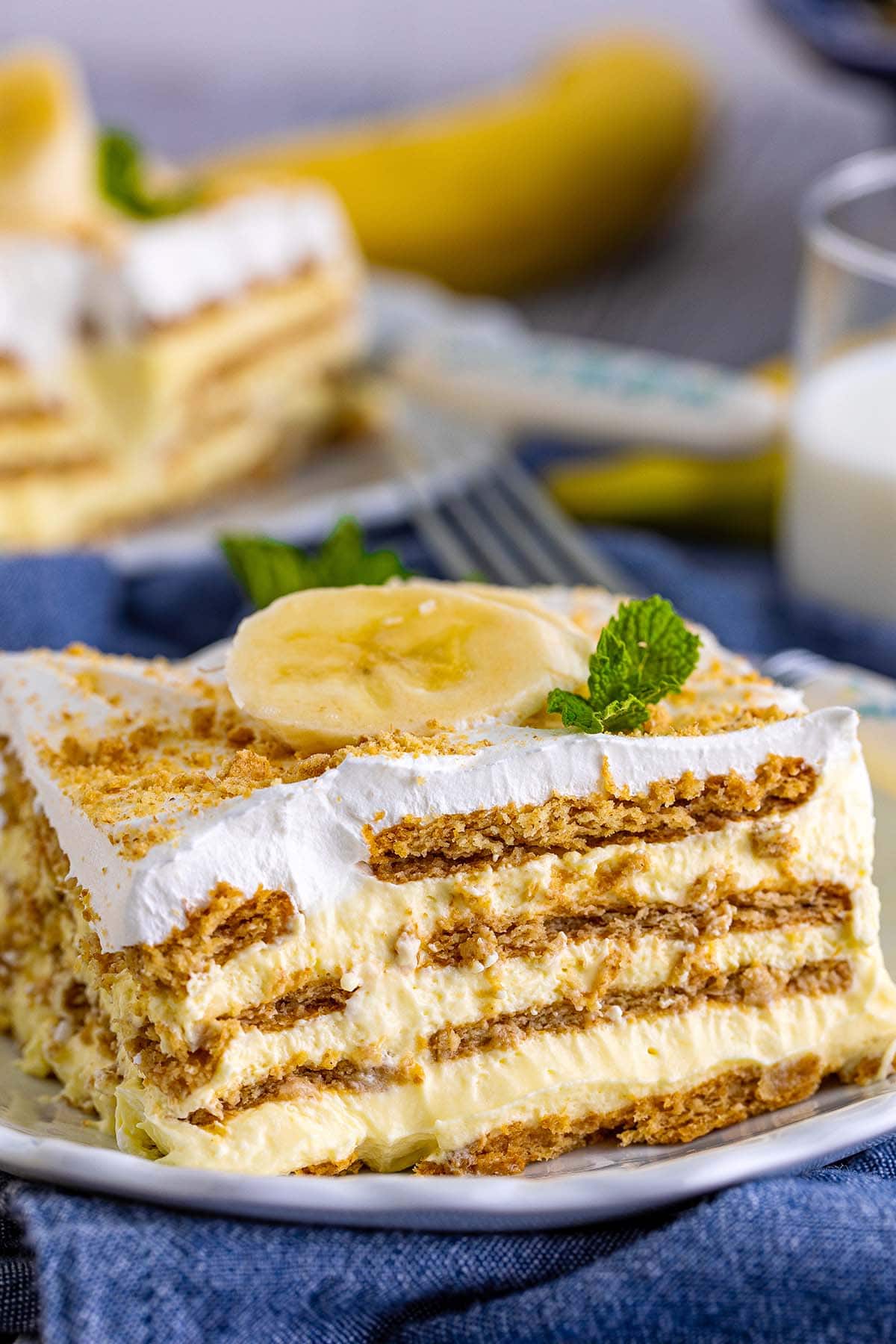 NO-BAKE BANANA PUDDING ICEBOX CAKE
Banana Pudding Layer Cake recipe is a cool, creamy, refreshing twist on a classic banana cream pie and so much more simple than a banana torte, easily tweaked to use the graham crackers in the layers instead of being baked into the crust.
This fuss-free version can be made in mere minutes with a simple filling of powdered pudding mixed with milk and whipped cream that sets while it sits in the fridge to firm up.
What I love most about a banana icebox cake with graham crackers is that the filling feels kind of like a banana mousse and is very light so it makes the perfect mixture to layer between the cookies.
As the banana refrigerator cake chills, the cookies soak up the moisture from the cream and become tender – it's the best graham cracker banana dessert that makes the ultimate summer slice!
For more banana-flavored recipes, try my Campfire Banana Boats, Rich and Creamy Magnolia Banana Pudding Recipe, Banana Bread Smoothie and World Famous Banana Bread Recipe
WHY WE LOVE THIS BANANA PUDDING LAYER CAKE RECIPE
Quick and easy to prepare in 15 minutes.
Only uses 4 ingredients to create the best banana pudding cake.
Tastes better than banana cream pie and so much easier to make.
Cool, creamy, delightful dessert that's refreshing for warm weather entertaining.
Perfect for summer parties or anytime you don't want to heat your house with a hot oven.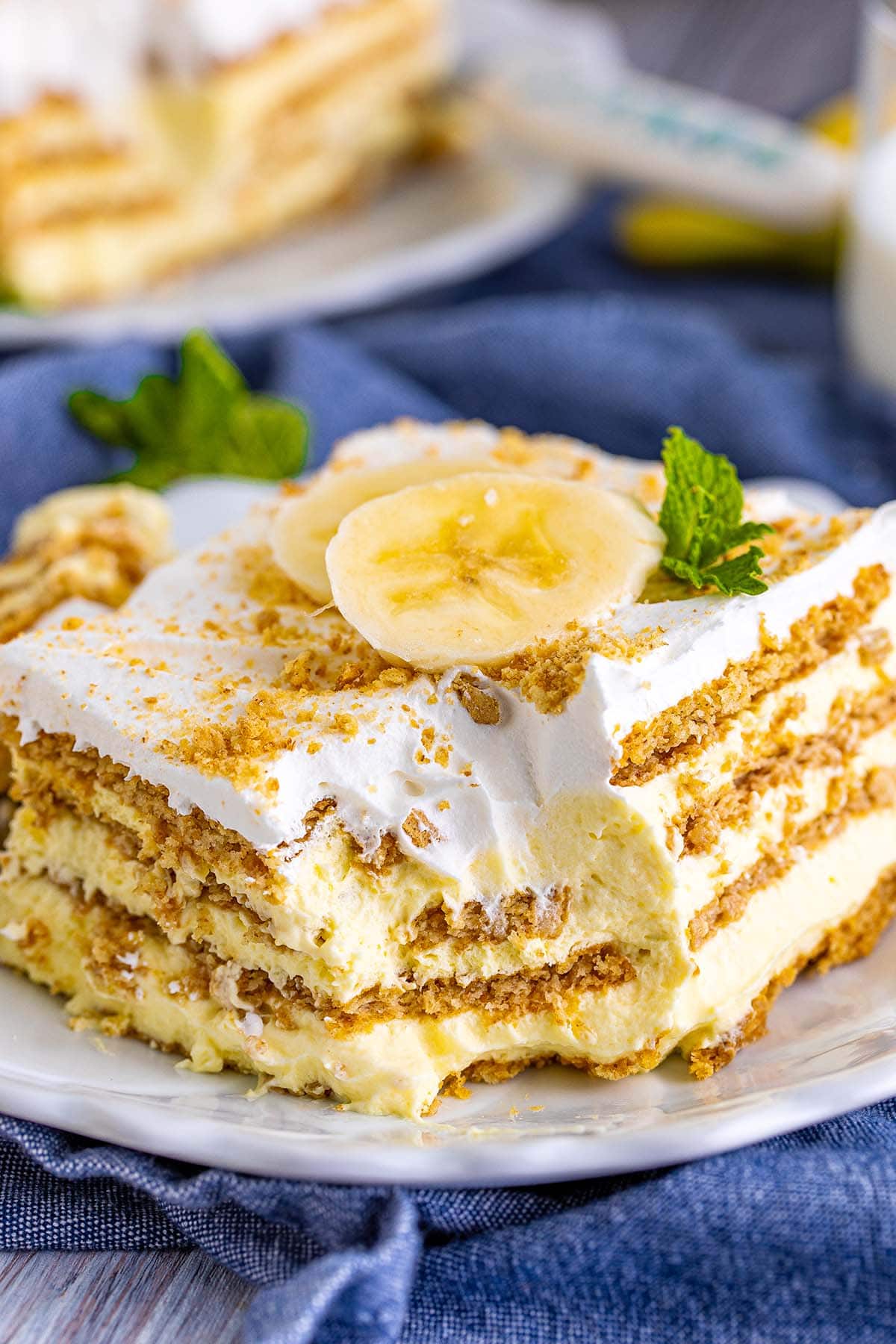 INGREDIENTS
Continue Reading in next page