An easy and healthy slow cooker pork tenderloin recipe with Asian vibes and a ginger glaze that gets caramelized under the broiler. Bring on the crusty topping. Originally published January 9, 2015.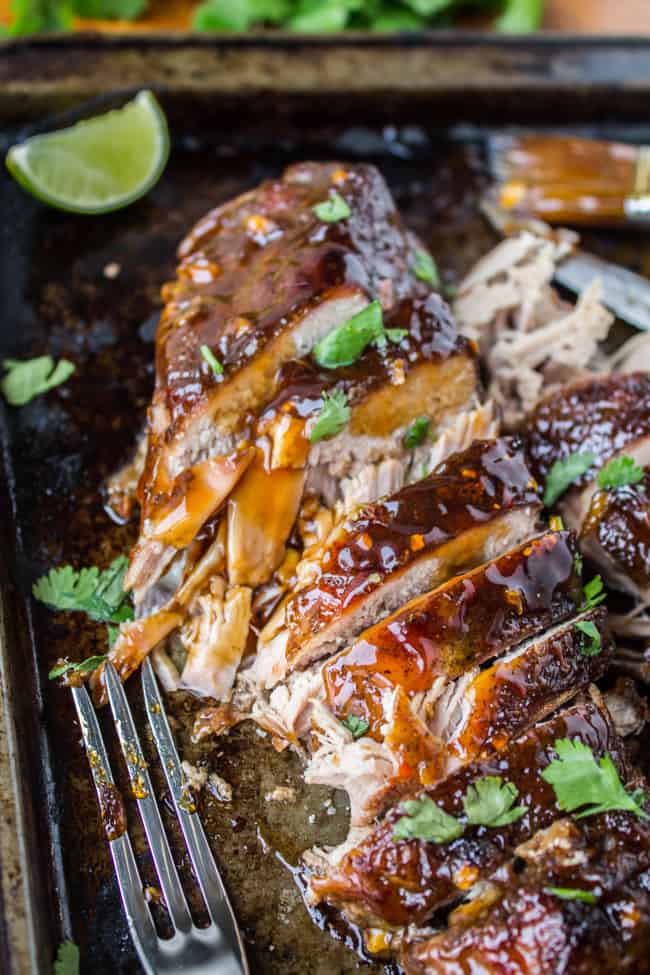 Today Charlotte was dropped off at home from a playdate at a friend's, and as we're eating lunch she says, "Mom, you never got dressed!"
"What! Yes I did!"
"No, you didn't."
"I took a shower! I put on makeup!"
"Well you look the same."
THANKS A LOT CHARLOTTE. Sometimes living with a 3-year-old is all you need to keep your ego in check. Although to be fair, I probably needed an ego check after The Autograph Incident.
Continue Reading in next page