Perfect for Valentine's Day, these baked almond flour donuts with rose petals and dark chocolate are gluten-free, dairy-free and naturally sweetened with coconut sugar. Plus, they only take about 30 minutes to whip up! Thank you to Simple Mills for sponsoring this post.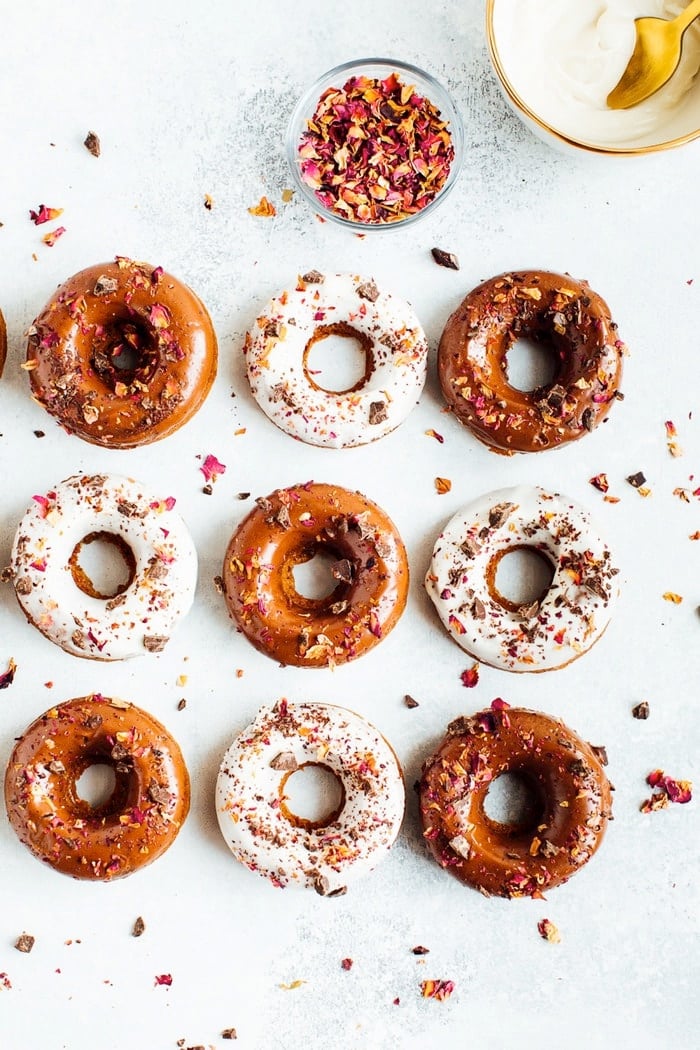 Anyhow, the reason I'm even mentioning this little tidbit is because my recipe today is a semi-homemade almond flour donut recipe using Simple Mills' Vanilla Cake & Cupcake Mix, Vanilla Frosting and Chocolate Frosting.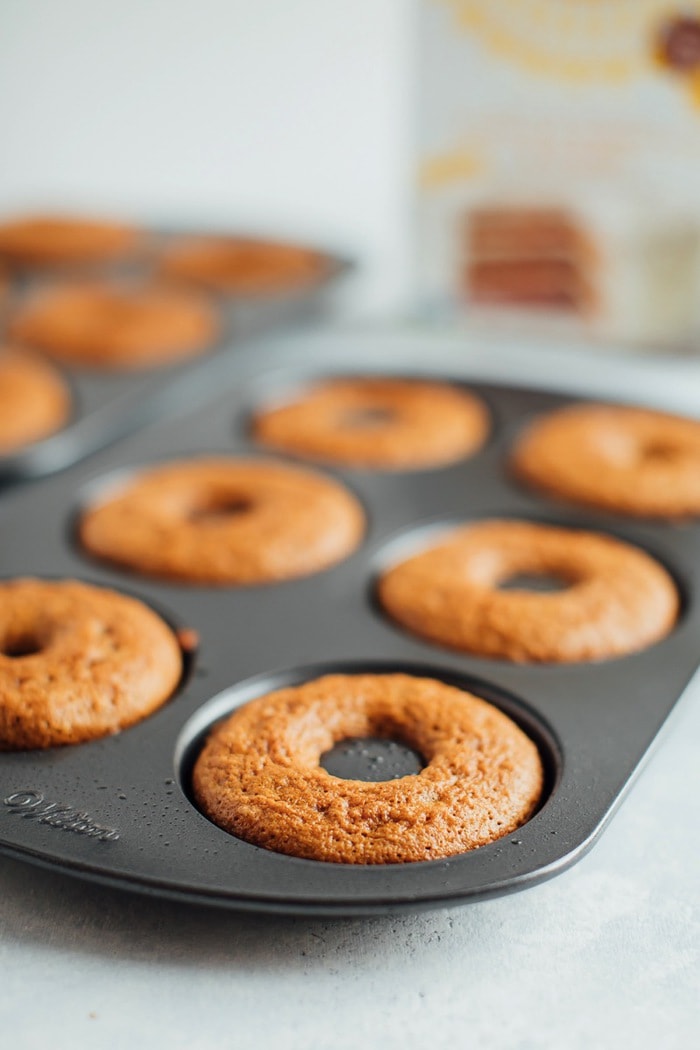 I could literally just sit and look at these all day.
Continue reading in next page