You're going to love these soft, fluffy, and moist banana nut muffins topped with brown sugar and chopped nuts. This easy muffin recipe comes together in minutes, and they bake up perfectly every time.
We took our all-time favorite easy banana bread and turned it into the best banana nut muffins. Prepare to ravenously consume several of these incredible muffins straight from the oven. Have blueberries on hand? Try our blueberry banana muffins!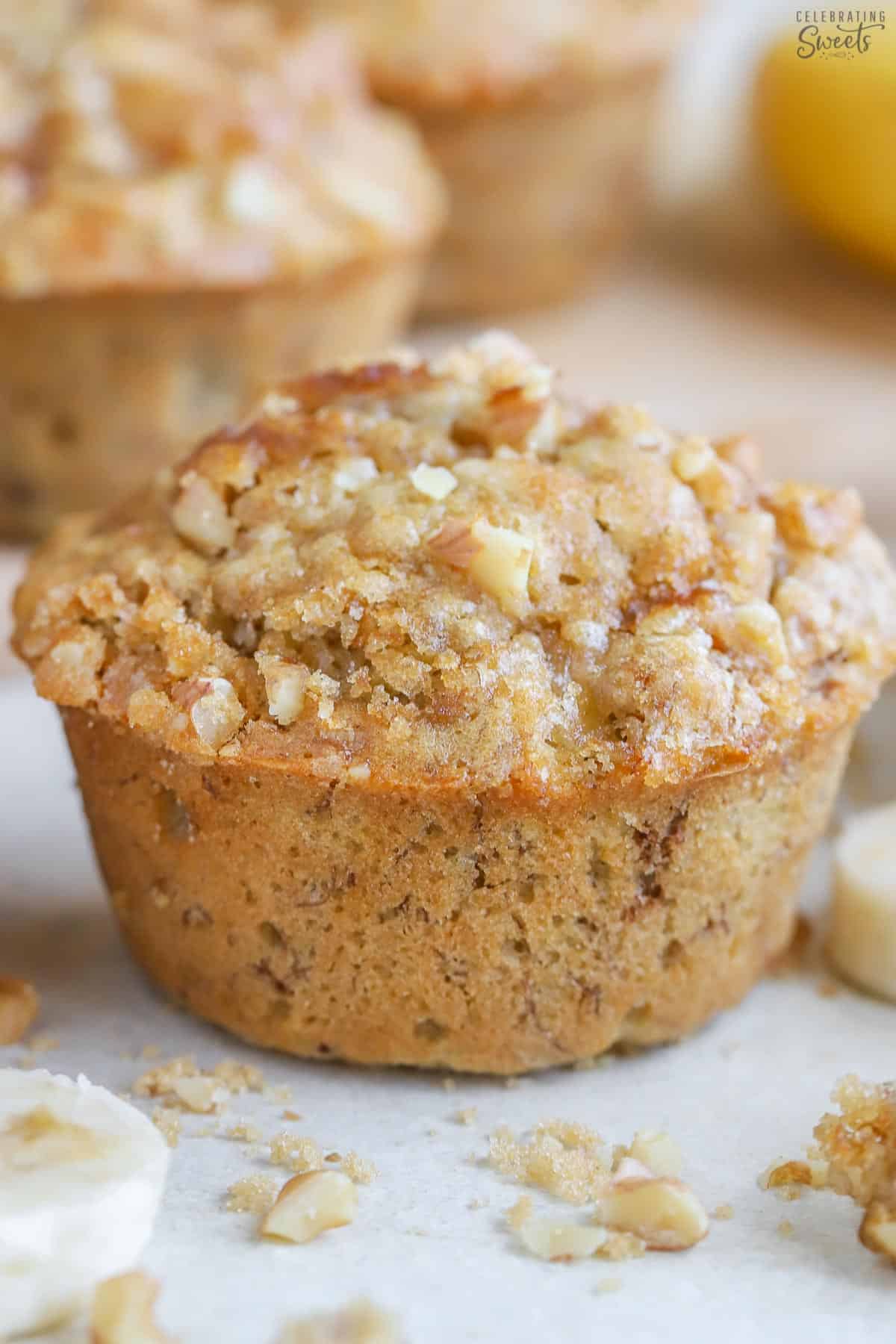 What makes this recipe the best
Bananas – This banana bread is loaded with bananas – two whole cups! We use 3-4 overripe bananas to make this bread sweet, moist, and undeniably banana-flavored.
Brown sugar – The only sugar used in these muffins is brown sugar. It is in the batter and it gets sprinkled on top before baking. The brown sugar gives the bread a deeper flavor and almost caramel-like sweetness. Plus, brown sugar and bananas are a fantastic flavor combo.
Topping – Each muffin is topped with a sprinkling of brown sugar and chopped walnuts. This adds a delicate sweet and crunchy layer right on top of each muffin.
Recipe overview
Continue Reading in next page