Beef liver is a budget friendly and nutrient packed kind of protein. Liver when cooked right is surprisingly tender and incredibly juicy. No more shoe leather and curly beef liver, and with all these buttery caramelized onions this recipe is sure to please.
My father in law seriously enjoyed this recipe as it was not chewy and easy for him to eat. He said " the texture and flavor of this liver is just right where liver should be". I will share with you a couple of tips at the end of the post so make sure to check them out.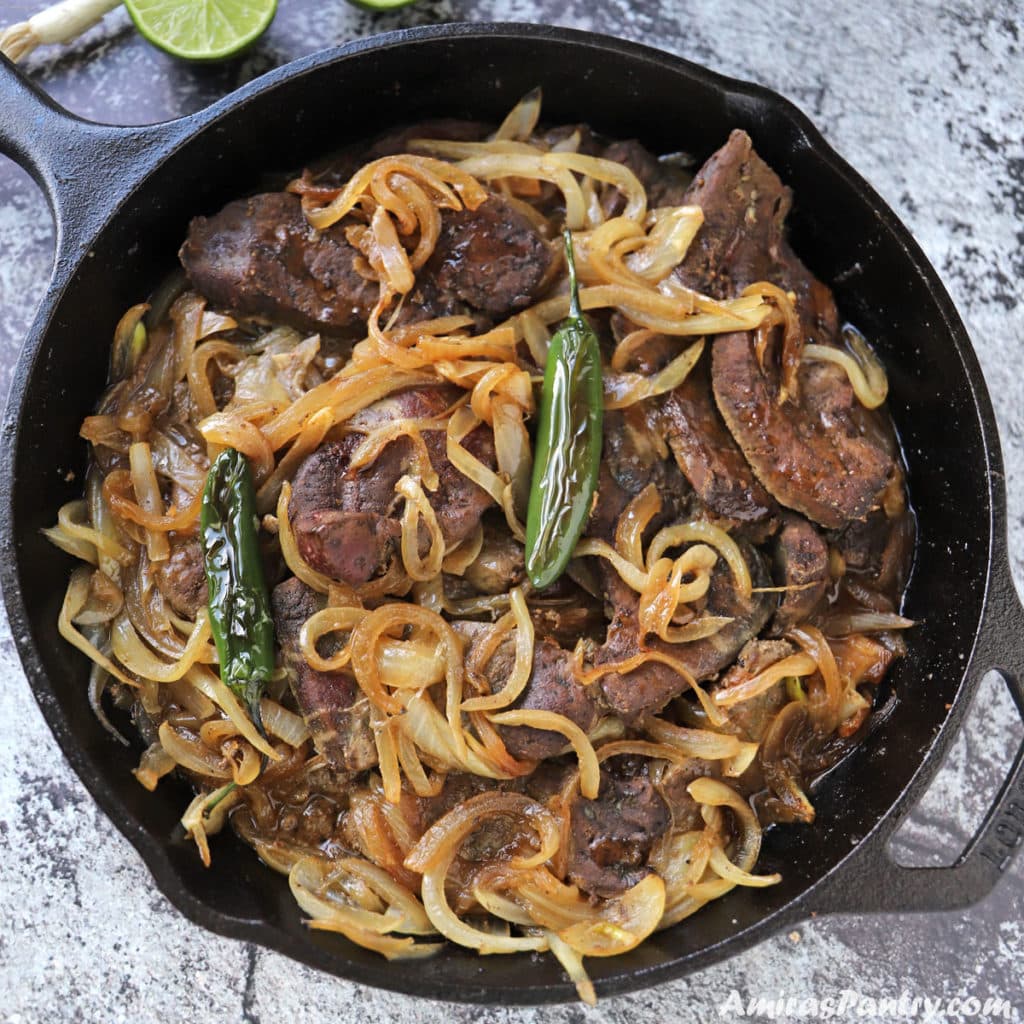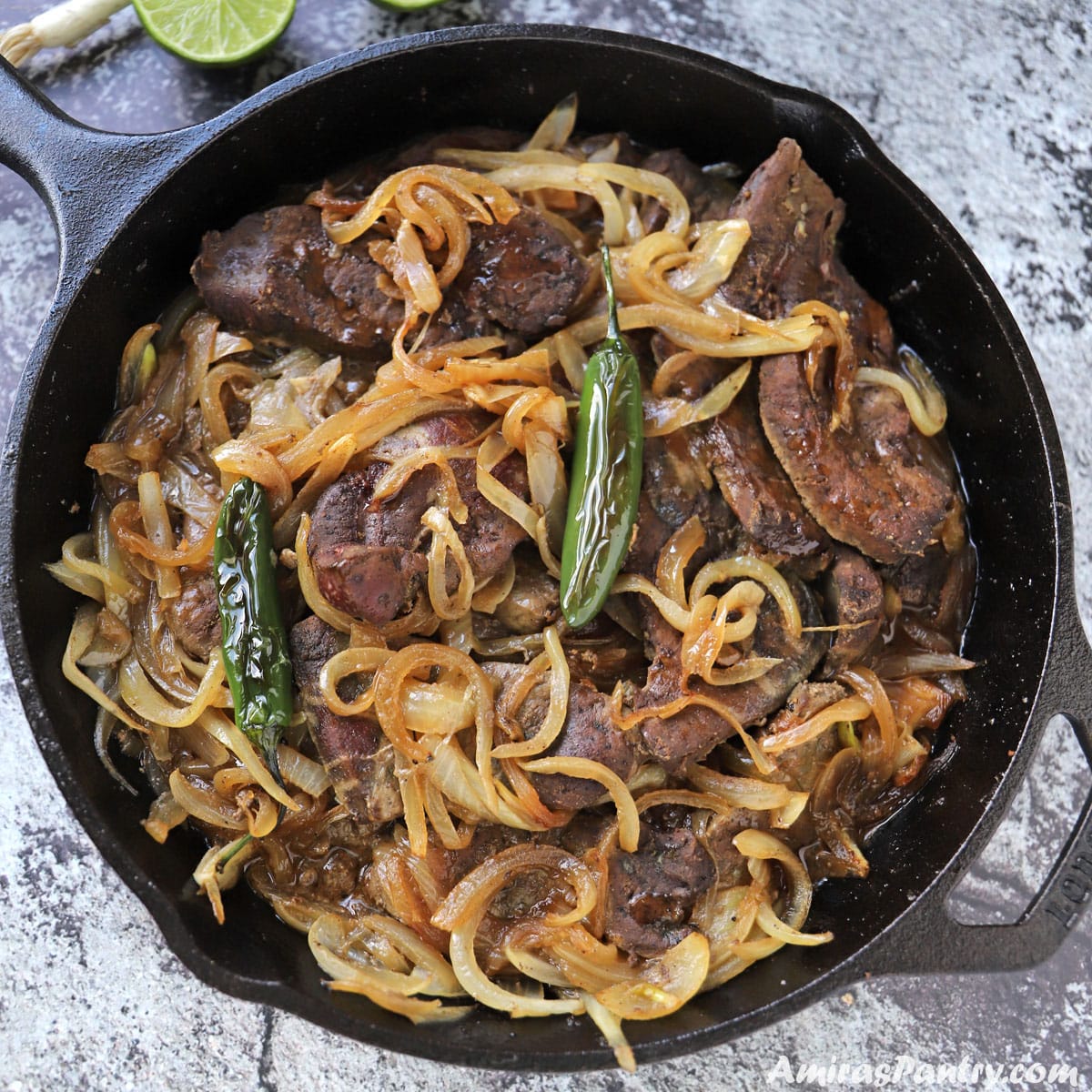 Beef Liver
I cannot believe I am saying this but I really liked liver when I was growing up!! Why this is a surprise? because if you have known me for a while now, you should be familiar that I did not like to eat at all when I was little. My mom suffered a lot to feed me anything but not with beef liver. Pasta, french fried and beef liver was my favorite dinner.
Organ meats are not eaten enough in the United States and they should be. If you are not familiar with eating liver make sure to check my guide here for how to start, buy and prepare liver.
Liver is so popular in the Middle East specially around Eid Al Adha . I've shared a recipe for saucy liver before and it is one of my husband's favorite. To tell you the truth I was brought up to a more rubbery texture for liver and I am ok with that I love liver whatever and however it will come out. But since I followed some tenderizing methods I even like it more.
My in laws liked this recipe so much and to my surprise, my little one enjoyed it and asked for more which really made me happy. Maybe he is following his mom's foot steps.
What you'll need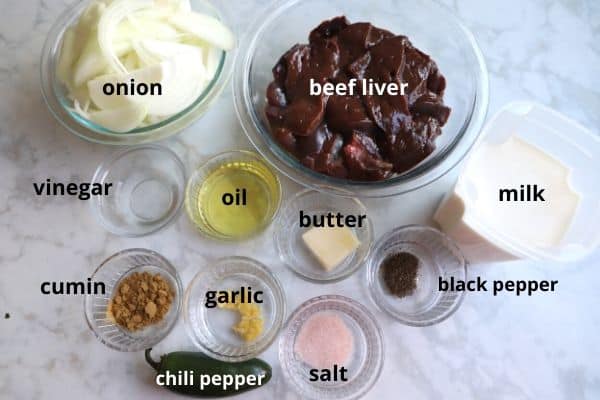 How to cook beef liver
Continue Reading in next page