Birria Ramen with Beef is made with a rich and flavorful broth that is served over ramen noodles. Dried peppers are the base, along with robust seasonings and spices.
Calling all Birria fans! Check out these Beef Birria Quesatacos with Consome and these Chicken Birria Grilled Cheese Sandwiches.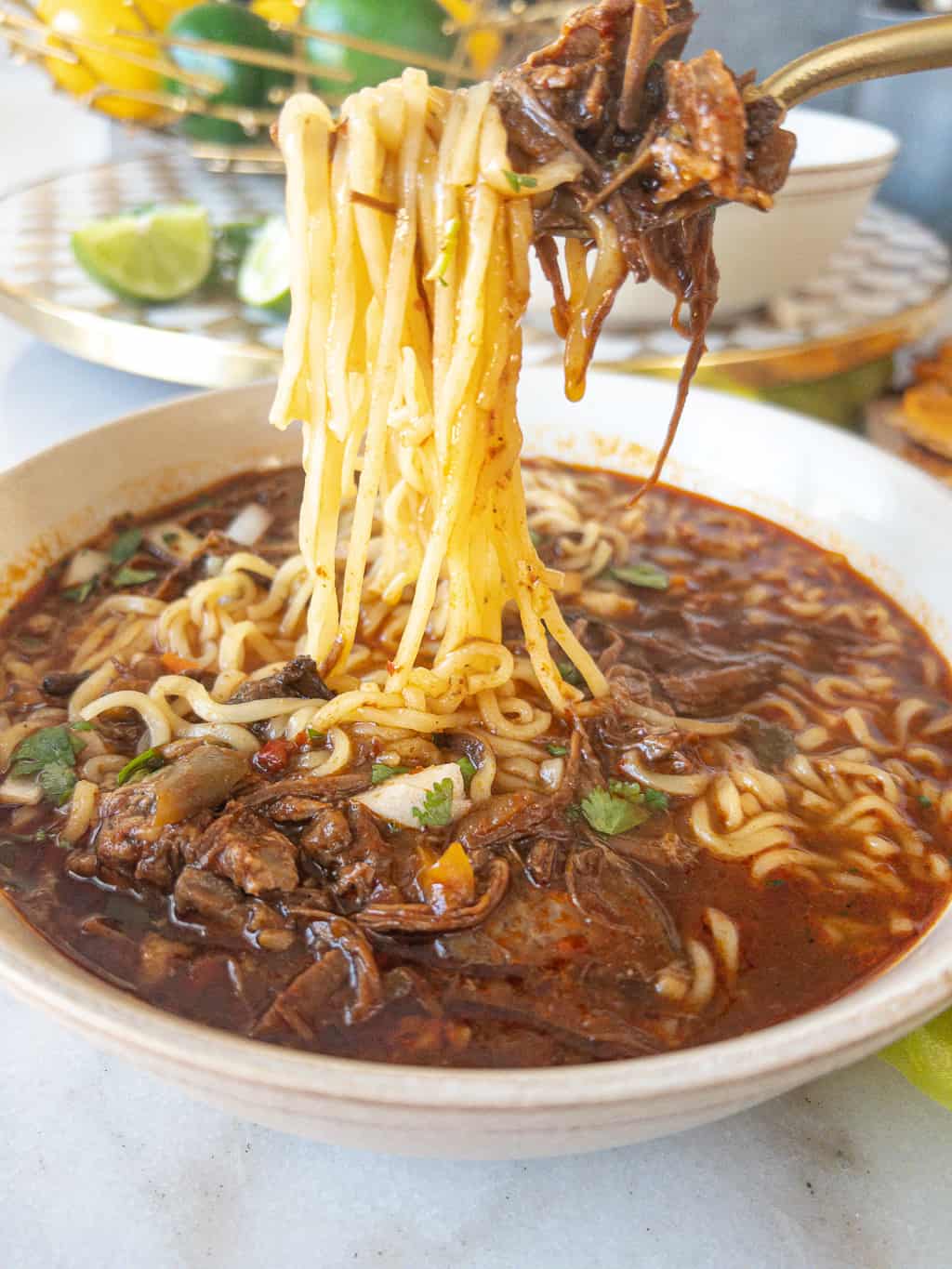 It is believed to have originated in Jalisco, Mexico; but is now wildly popular in the Los Angeles and throughout the United States.Traditional large cuts of meat are rubbed down in seasonings and spices, and cooked until fork tender.
What is Birria Ramen with Beef?
As aforementioned, Birria de res is a traditional Mexican dish that originated in Jalisco Mexico. Often times it is found and sold as street food; like in Mexico City and even New York .
Usually it is made with goat, which is slowly cooked in a rich broth also known as consommé, and shredded.
More and more, large cuts of beef are being used as a substitute for goat. For one, beef is much easier to find in our local grocers. Even more, the flavors that come from the rich broth that is created is second-to-none.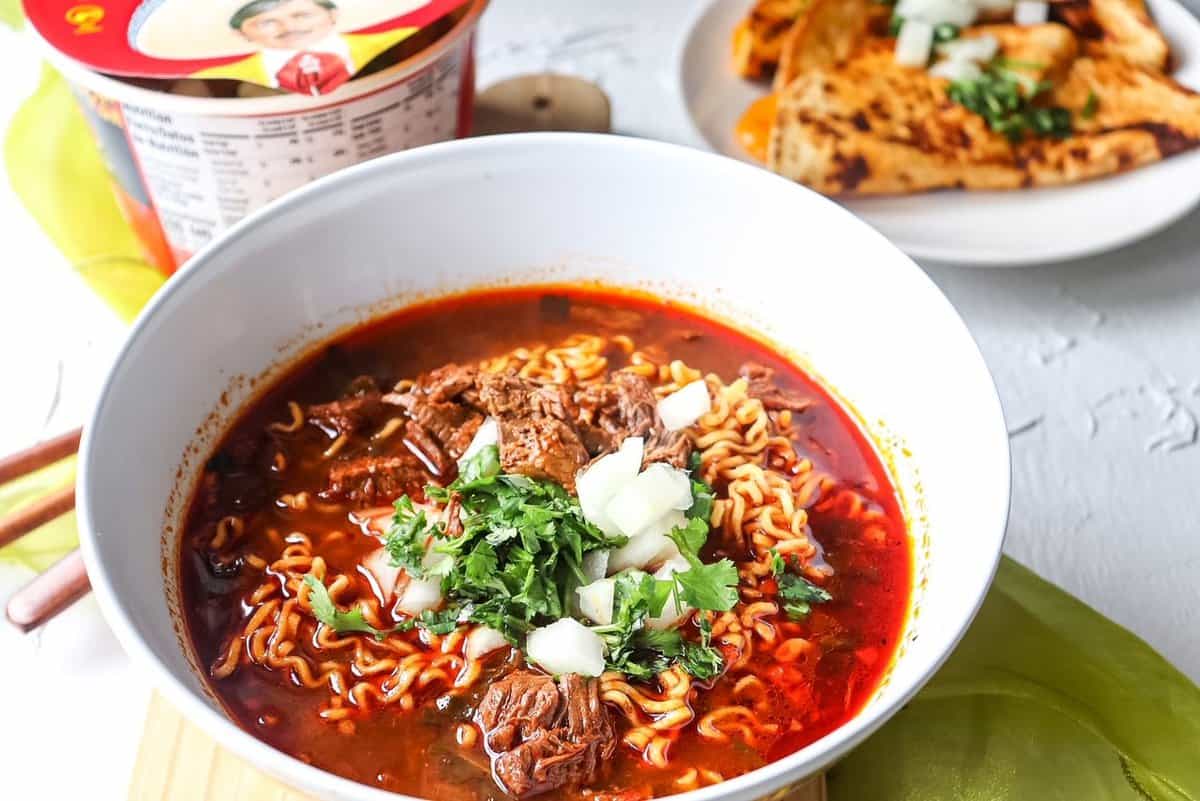 How to make the consomé or broth for the birria ramen:
Continue Reading in next page