An elegant, Lambeth style black and white cake, decorated with piped ruffled buttercream. This cake is surprisingly easy to decorate, but looks super fancy, and is perfect for Halloween or a Gothic wedding.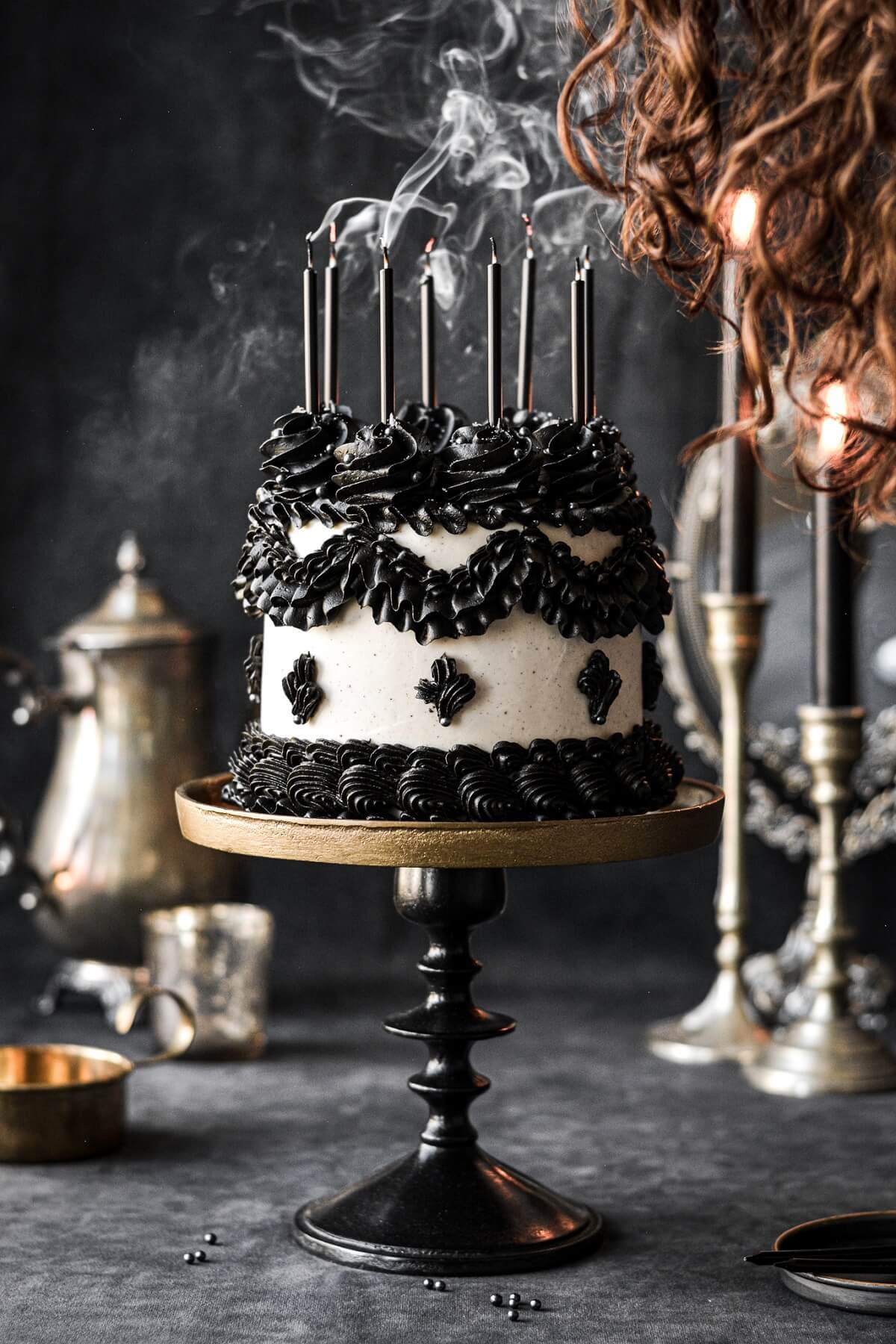 Tools and Ingredients
Disposable Piping Bags. You'll need one 16-inch piping bag and one 12-inch piping bag.
Coupler and Piping Tips. For today's design, I used tips 104, 4B, 17, 69.
Frosted Cake. The cake can be any flavor you like! For similar results to my own black and white cake, stack and frost three 6-inch cake layers with white (vanilla) buttercream. Chill the cake for several hours before you decorate it.
Chocolate Buttercream. To get a deep black color, it's helpful to start with chocolate buttercream. You'll need about 2 cups.
Black Cocoa Powder + Black Gel Food Coloring. Using black cocoa powder together with black gel food coloring is the key to getting a really black color in your buttercream. If you only use the food coloring, it's hard to get the color to deepen from gray to a true black.
Continue Reading in next page