The cake I chose for this month's Cake Slice Bakers challenge is the Blueberry Lemon Ricotta Tea Cake from Tatyana Nesteruk's European Cake Cookbook.
I should call it Blueberry Lemon Small Curd Cottage Cheese Tea Cake, but really, that's way too long.
You'll love this simple, delicious, easy-to-throw-together cake.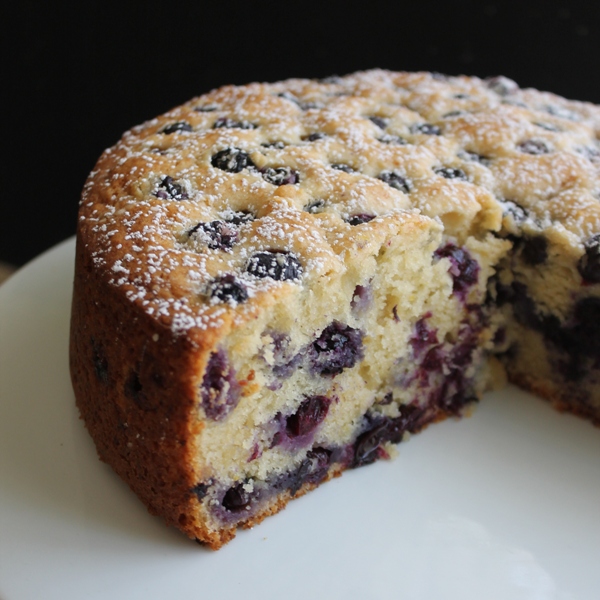 Our local supermarket doesn't carry ricotta, so it's a toss up whether to use cream cheese or cottage cheese.
I chose the cottage cheese because it's closer to ricotta and smushed it through a sieve to get it more like a ricotta texture.
Surprisingly, it works great! The cake is soft, tender and full of bursting soft blueberries, with a whisper of lemon flavor. It is SO good.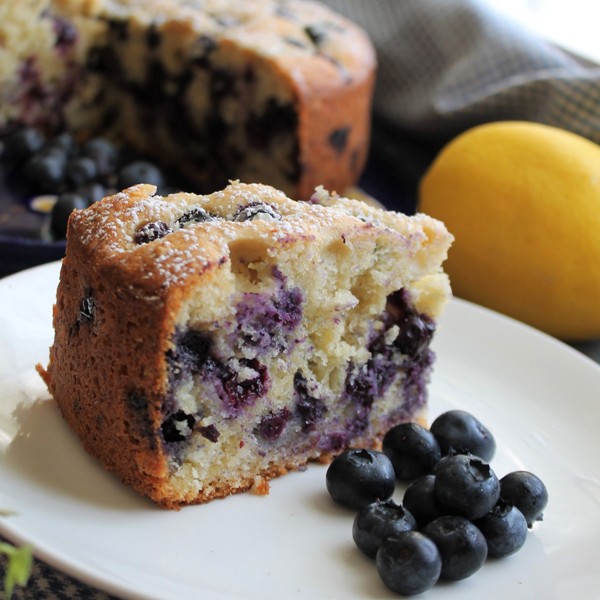 A few weeks ago Bret brought home 4 lb. of wonderful strawberries and I managed to use them all up (see that great French Strawberry Cake). This week he came home with a giant container of Costco blueberries. Giant.
Continue Reading in next page