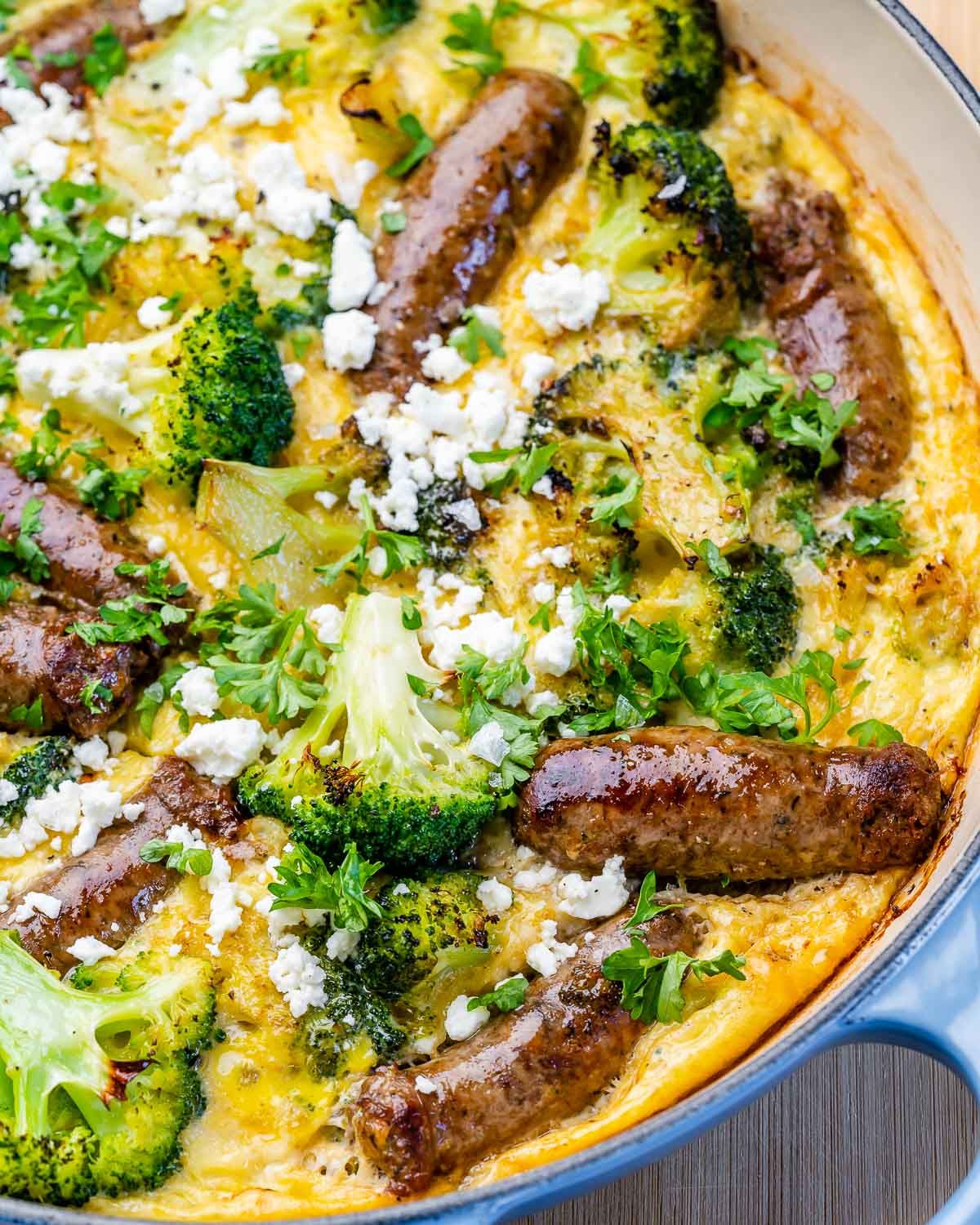 What's better? Starting your day with a full serving of vegetables and protein, or eating something incredibly flavorful and satisfying?
You likely already know what I'm going to say here – there's no need to compromise! You'll just need a good recipe (this one), a nudge from someone who cares (me), and a willingness to try something new (that's why you're here!).
This Frittata is so GOOD! It's flavorful, EASY to make, and satisfying! Try this new recipe out over the weekend and let me know how you like it!
You don't need to save it just for breakfast either! Frittatas make for a budget-friendly, QUICK dinner too!
Since there are only a few simple ingredients used here, I really recommend using the absolute freshest, highest quality ingredients you can get your hands on…it makes all the difference.
🇬🇷Feta is Greece's most famous cheese (and my favorite!) Many say it's also the healthiest.
🐐Usually made from sheep or goat milk (or a combo), Feta cheese is nutrient-rich.
Feta is said to be easier to digest and less allergenic and inflammatory than cheeses made from cow's milk, which makes it a good option.
🐄 Use ANY milk of your choice. My personal preferences for this dish are unsweetened coconut milk or unsweetened cashew milk.
🤔So is Sausage Healthy?!
Continue Reading in next page