This down home Cajun chicken and sausage gumbo recipe is made with a rich and comforting dark roux, the Cajun holy trinity of vegetables, seared chicken, smoked andouille, and plenty of Cajun seasoning. This is one of my most favorite dishes in the whole world. I can never get enough gumbo.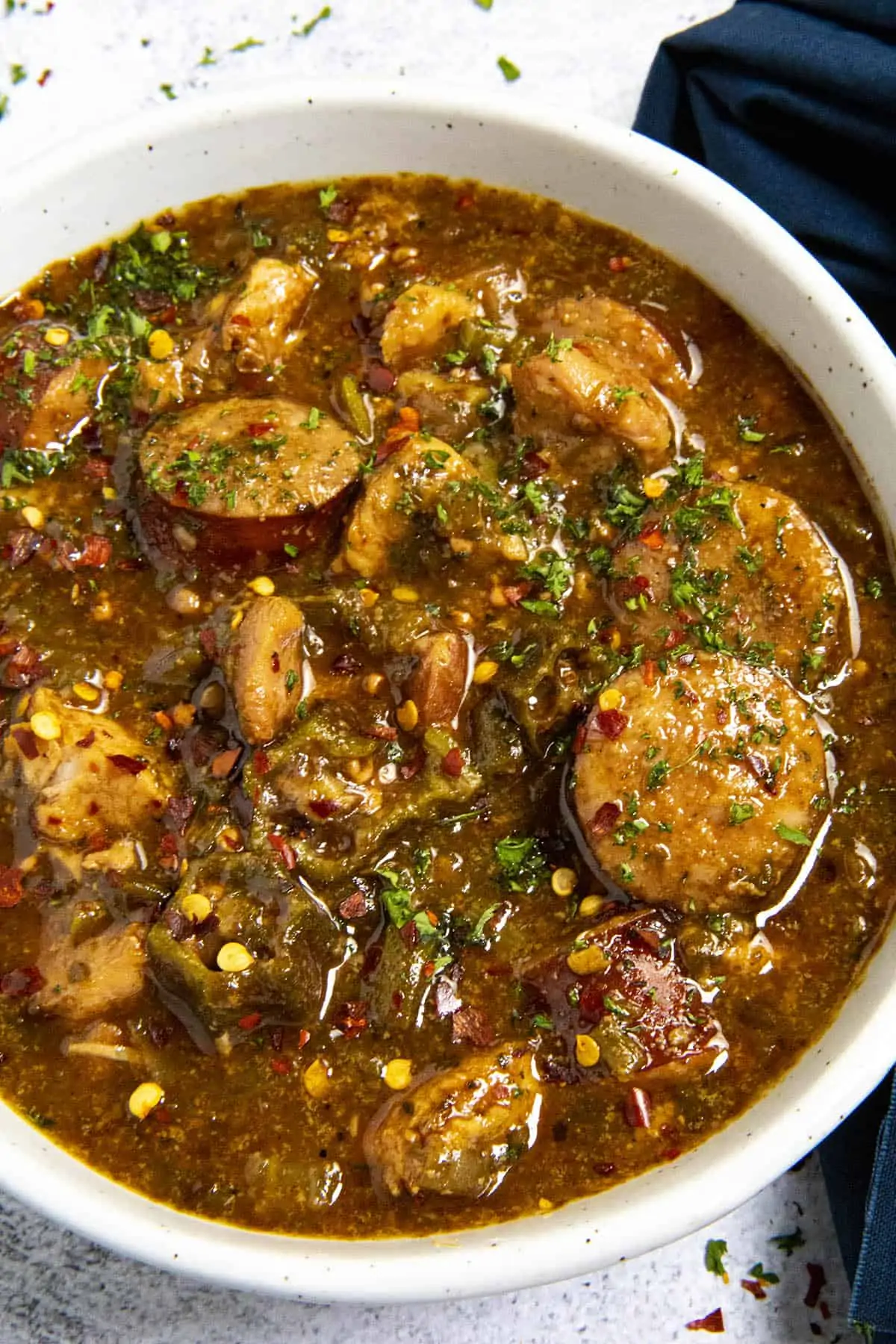 The Best Chicken and Sausage Gumbo
I will never tire of saying this – I LOVE GUMBO! It's so true. Gumbo is by far one of my favorite foods in the entire world. I've enjoyed a LOT of different cuisines, and gumbo ranks right up there at the top. Especially a good Cajun version.
When we were in New Orleans, I ate gumbo every day. It was a little bit different at each place, which is one of gumbo's glories. You can make it as unique as you'd like. Make it YOURS!
In Louisiana, you have influences from southern cooking, French, African, Spanish, Irish, Italian, even American Indian. That is what makes Cajun and Creole cooking so fantastic.
Continue reading in next page