Cherry Vanilla Heaven Dessert is an angel food cake layered with cherries, vanilla pudding, and whipped cream! This light and fluffy dessert is easy to make and will be a favorite to share at a potluck or holiday gathering.

Ingredients & Substitutions
Pudding Layer: Grab a box of vanilla pudding mix and combine it with milk and heavy cream.
Cherry Pie Filling: If you prefer, make homemade cherry pie filling instead of using a store-bought filling.
Whipped Topping: Cool whip is delicious on this dessert, but I also recommend trying homemade whipped cream.
Almonds: Almonds are definitely optional for topping this dessert.
Cherry Vanilla Heaven Dessert
If it's your turn to bring a dessert to your next party, don't dread it. And, don't just go buy something! Cherry Vanilla Heaven Dessert is super easy to put together, and the light cherry flavor is so delicious! This dessert was gone first out of all the other desserts the last time I shared it and everyone wanted the recipe. It looks a lot fancier than it is, and it is a recipe that everyone can make!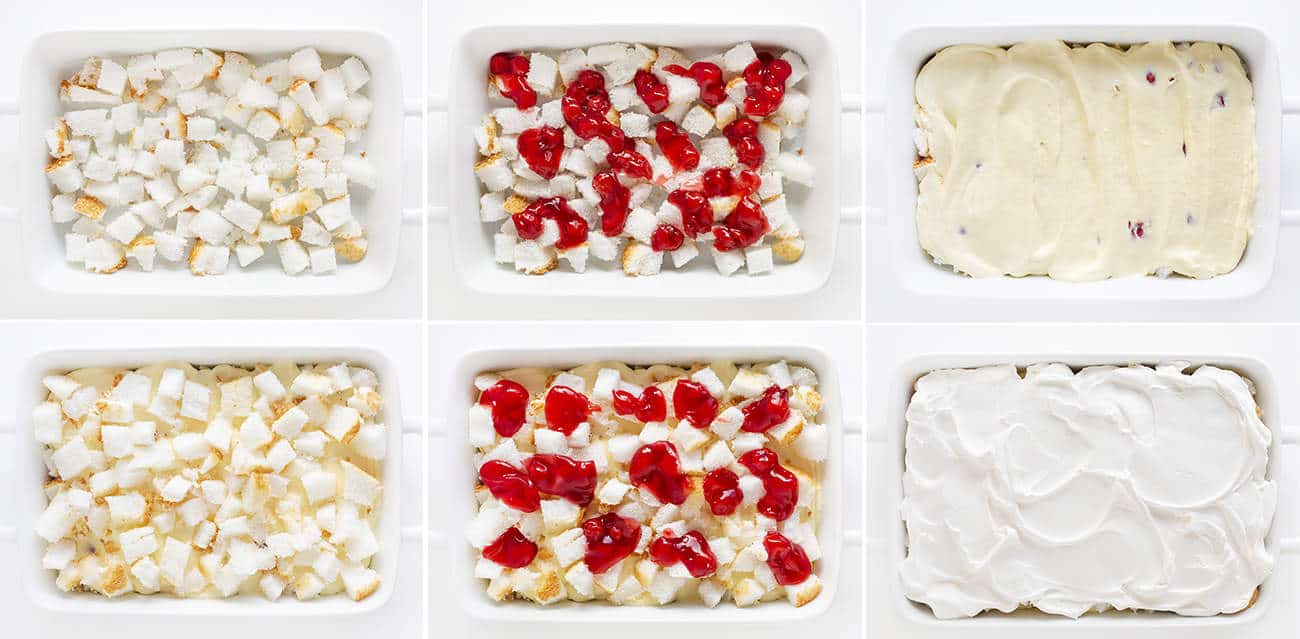 Continue reading in next page