Rich, creamy, and delicious Chicken Alfredo Lasagna recipe that is made with a homemade alfredo sauce that is loaded with parmesan. This chicken lasagna is easy to prepare and can be made ahead of time and served for any occasion.
Can't get enough of Alfredo recipes?! Then try my cajun chicken pasta or blackened chicken alfredo.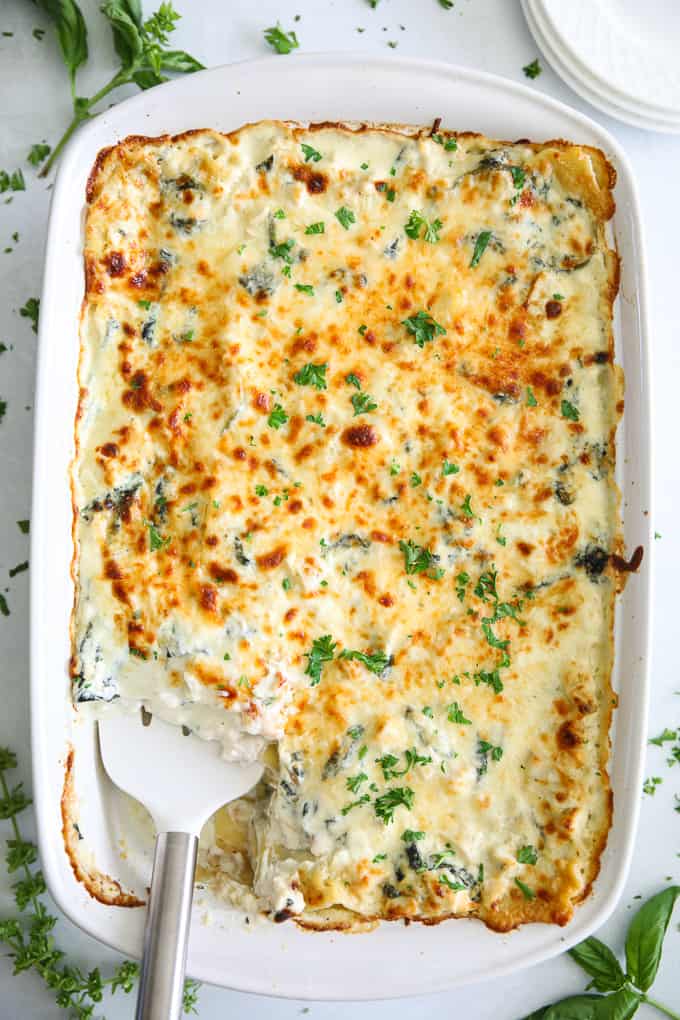 Chicken Alfredo Lasagna
This delicious twist to a classic lasagna recipe will have your family and friends asking for more! Made with white alfredo sauce, chicken, and Barillo lasagna noodles.
Chicken lasagna recipe ingredients
The pasta: You can use uncooked lasagna noodles or the "oven-ready" kind. Just make sure to add more water if you use this type. I personally prefer the barilla uncooked pasta.
The filling: Here you'll need shredded chicken, garlic, onion, spinach, and shredded mozzarella.
The Alfredo Sauce: Like any good white sauce, you'll need heavy cream, parmesan, ricotta cheese, and a simple seasoning of salt and pepper.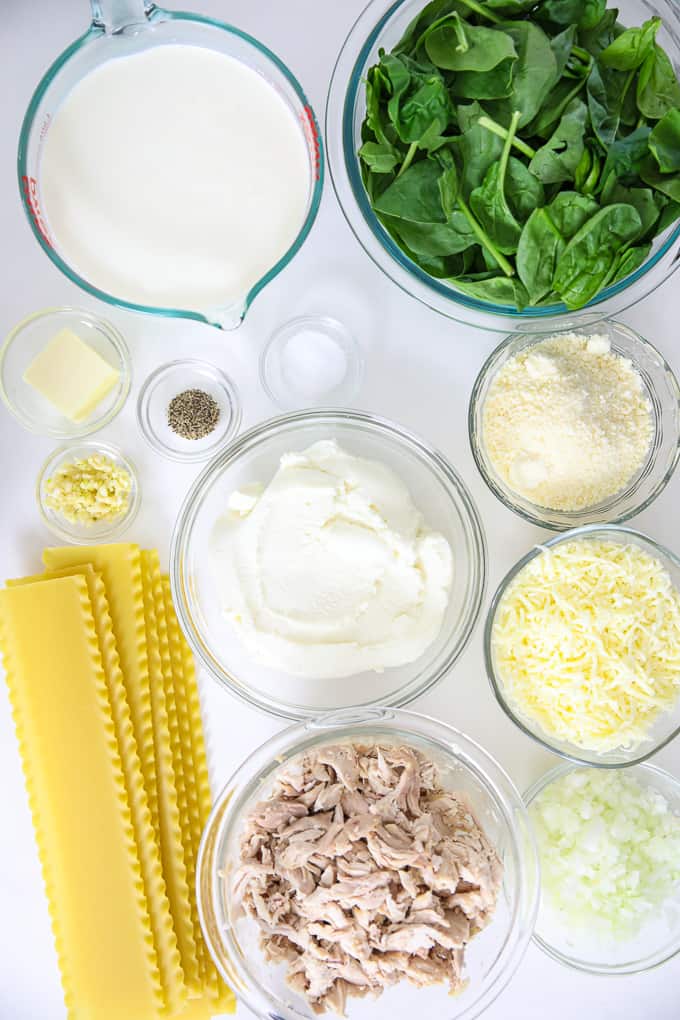 How to make homemade chicken alfredo lasagna
Lasagna sauce
In this chicken alfredo lasagna recipe, the sauce and the filling are together. So there's no need to layer them between each other. This makes it easier and faster! Once you've got the garlic, onion, and spinach nicely sauteed, then add in the parmesan, heavy cream, ricotta, and seasoning. Let is come to a simmer and set it aside.
How to cook lasagna
In order to layer the lasagna, you'll want to cook the pasta first. Do this by boiling it in a stockpot filled with water and a generous amount of salt for flavor. Cook the pasta until al dente. You can also drizzle some olive oil into the pasta. This helps prevent the pasta from sticking to each other.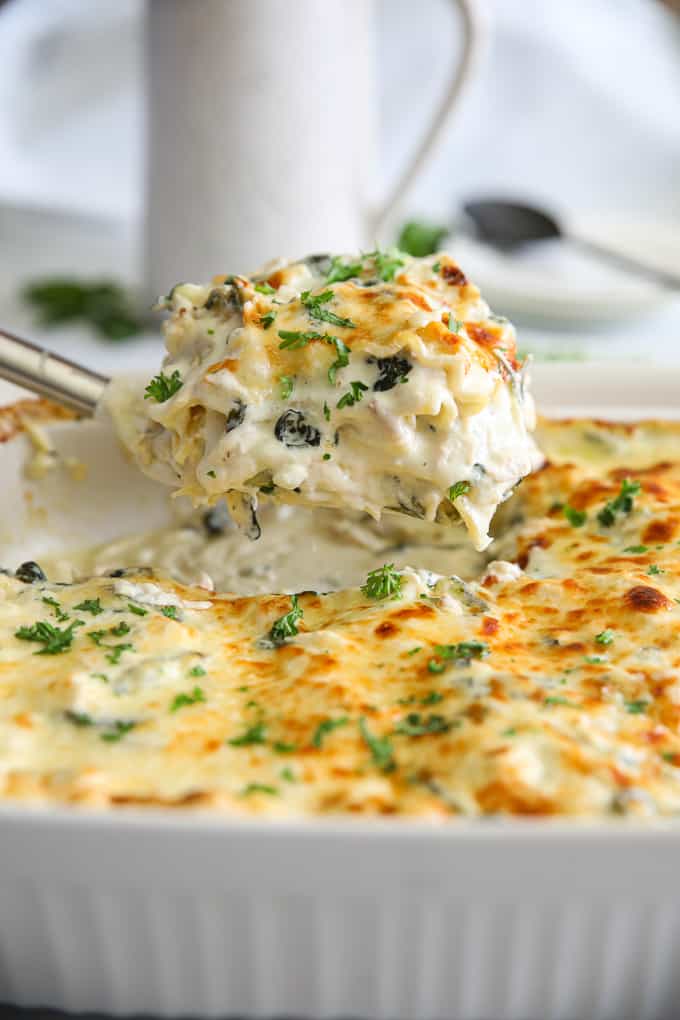 How to layer lasagna
Continue to see the ingredients