These chocolate chickpea crunch bars are one of my most popular recipes! They are a healthier twist on a classic Crunch candy bar.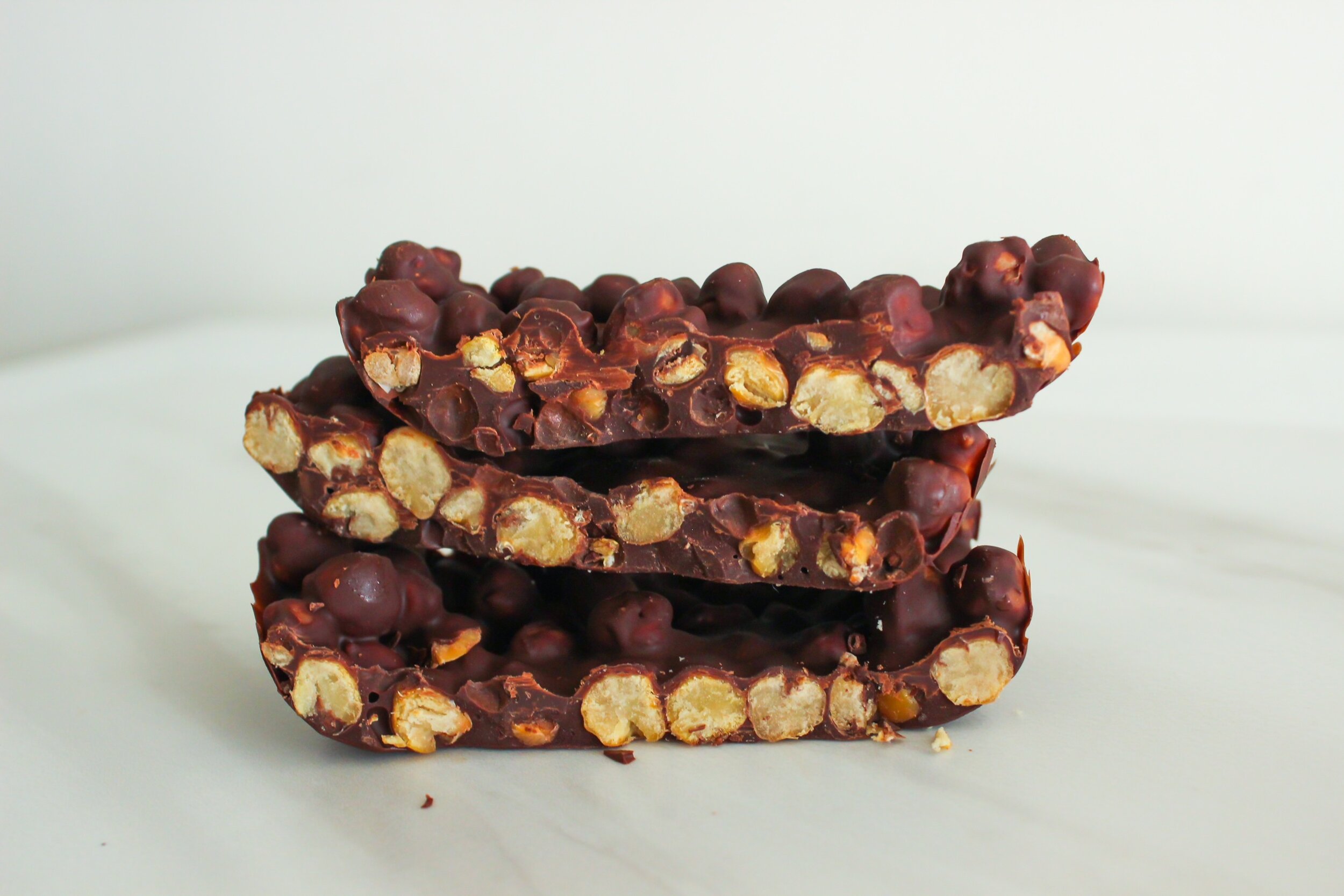 Chickpeas, also known as garbanzo beans, are usually used in savory meals but they can be used for desserts, too! Check out my chickpea blondies recipe here to see how chickpeas are used there to make a yummy dough for the vegan blondies. In this instance, roasting chickpeas and coating them in chocolate makes for a tasty base for these chocolate chickpea bars (feel free to use vegan chocolate if vegan). Freeze the bars for a few hours until solid, and take a bite! These chocolate bars are nice and crunchy. I highly recommend eating these while they're still frozen for the best taste – and freeze in a shallow pan so they're not too thick.
For this chocolate chickpea bars recipe, I pour the chocolate-chickpea mixture into a loaf pan to freeze them. But, you could also make this into chocolate chickpea bark by simply pouring the mixture on a baking sheet, and spreading out until thin. That would give you a nice and crunchy bar, too!
Continue reading in next page