It doesn't get any easier or tastier than this Cheesy Chile Relleno Casserole recipe! Whole canned green chiles are layered with 3 kinds of cheese, then topped with an egg mixture. It's your new favorite breakfast casserole! Or is it dinner? YES! Originally published January 9, 2021.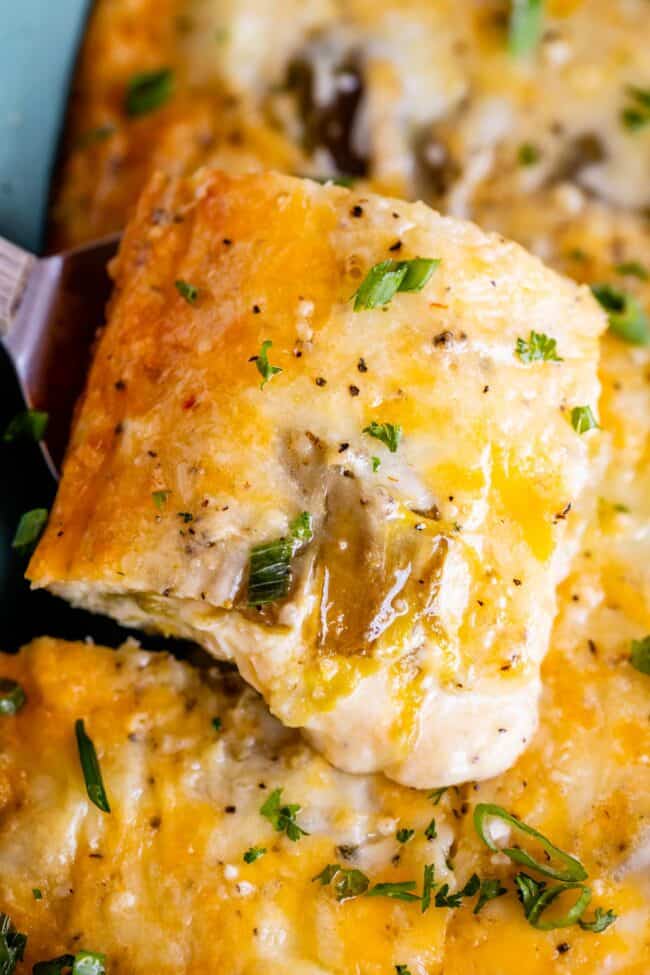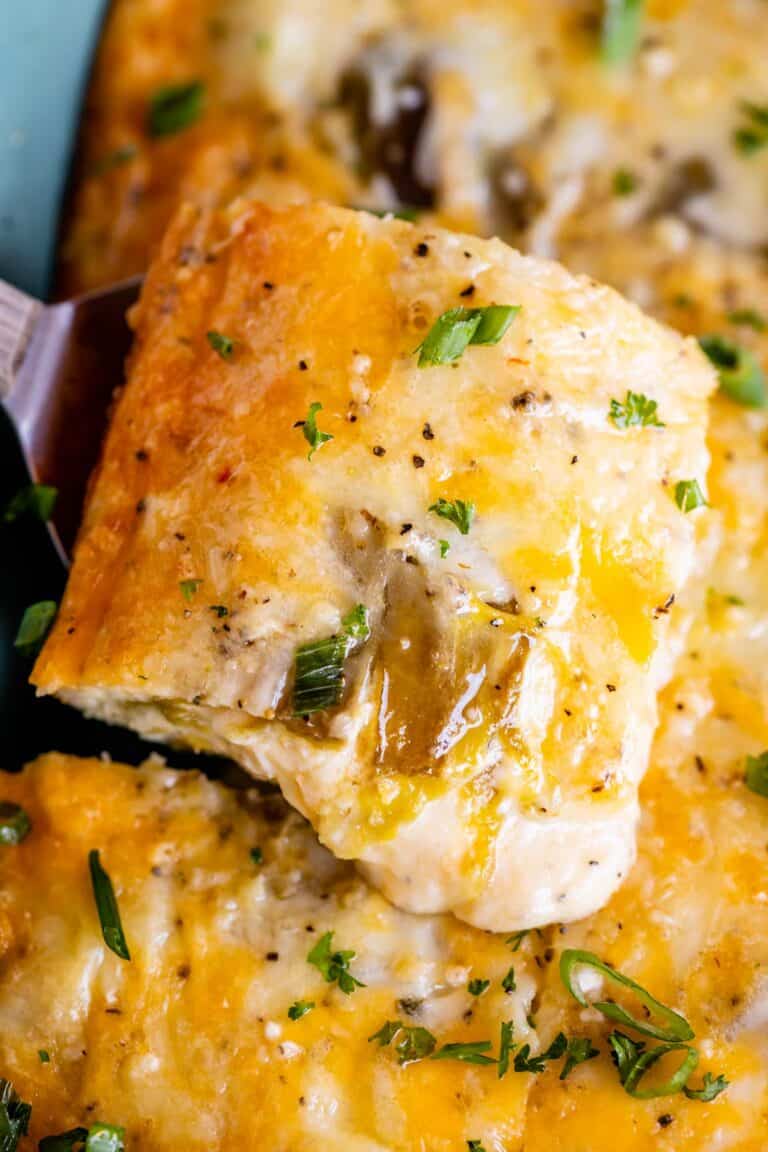 I was checking out at the grocery store the other day, and the dude who was bagging my groceries had to get an extra cart to fit all my bags of food. My cart was piled so high I was actually balancing things so they didn't fall. You tend to get odd glances when it looks like you're stocking for the apocalypse.
But no, I was just doing our shopping for the week. I explained to the bagger that I have 4 children, and was going to be watching my best friend's 5 children while she goes on a getaway with her husband. For 6 days.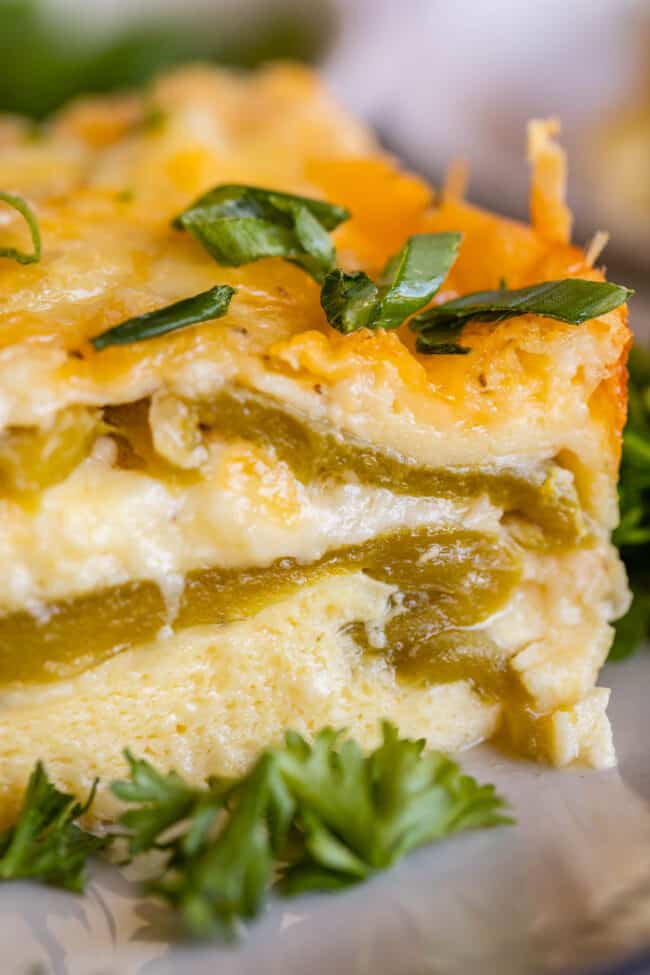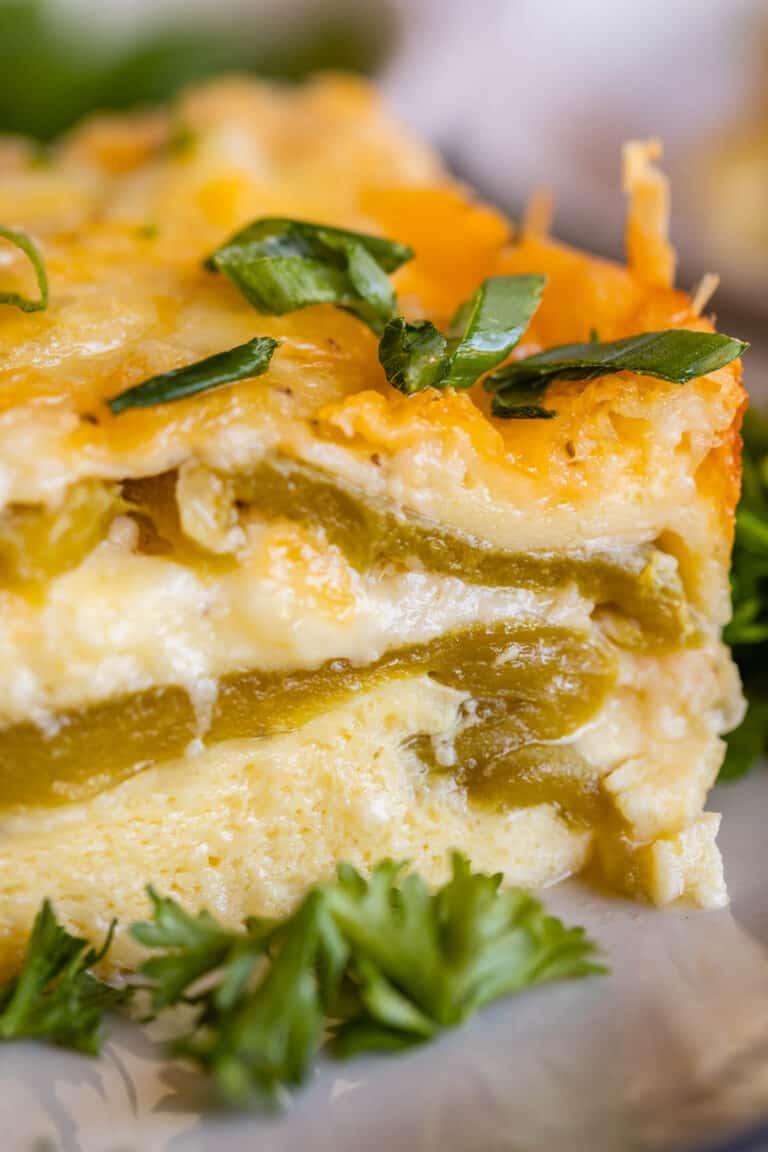 The bagger, who is a young 20-something with long hair in his eyes, looked at me with a straight face and said, "Nine kids? So, like, what are you getting out of it?" I started to laugh, and his eyes popped out of his head as he screeched, "Are you just doing her a solid?!?!?"
Continue Reading in next page