Chocolate Mud Bars are a rich and indulgent layered dessert with an Oreo cookie crust topped with fudgy brownies, chocolate mousse, hot fudge, and whipped cream. It's a chocolate lover's dream dessert that combines different textures and flavors to create a truly lavish treat! I also have a Peanut Butter Oreo Dessert you may want to try!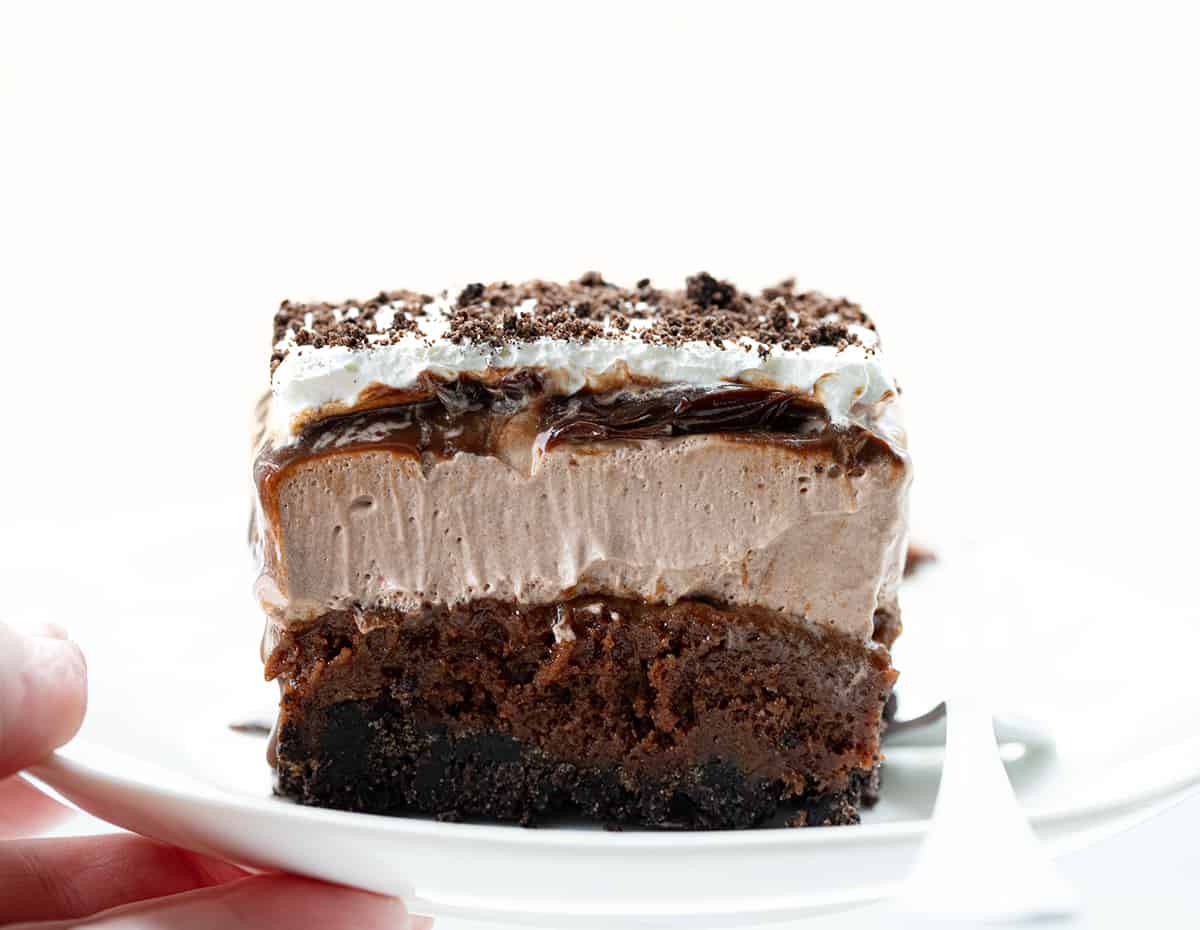 Ingredients & Substitutions
Crust: It's all about the crushed Oreo cookies and butter for the crust. The consistency of the cookie crumbles is important, so I would recommend using a food processor to ensure that you can get the finest grain. Reserve about 1/4 cup of the cookie crumbs for the topping. You could also try the bars with a chocolate wafer crust.
Brownie Layer: When it comes to brownies in a 9×13-inch dish, this is my go-to recipe. It is the same recipe I used in my French Silk Brownies.
Pudding Mix: Look for a 3.9-ounce box of chocolate instant pudding mix to use in the chocolate mousse layer.
Milk: For the best results in the mousse layer, use whole milk. 2% or 1% would work, but it may not give you the same creamy consistency as using whole milk.
Whipped Cream: You can use store-bought whipped topping, but for the creamiest, make your own! You will use half of it for the mousse layer and the rest for the topping.
Hot Fudge: Make homemade chocolate syrup or a jar of hot fudge sauce.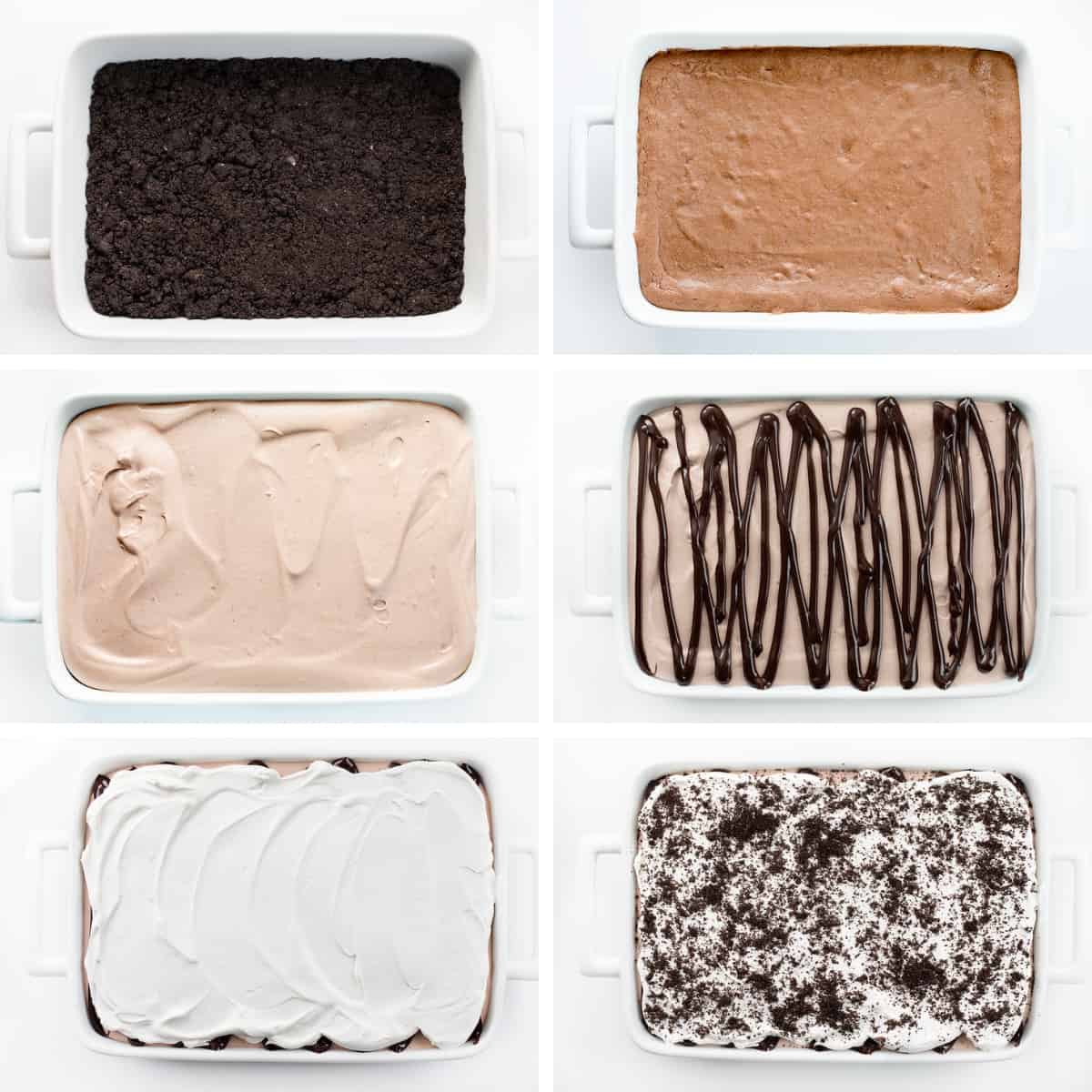 Can I Make These Bars Ahead Of Time?
Continue Reading in next page