Cinnamon roll waffles are without a doubt the easiest waffles you'll ever make! Only 5 minutes and a tube of cinnamon rolls stands between you and the yummiest breakfast imaginable.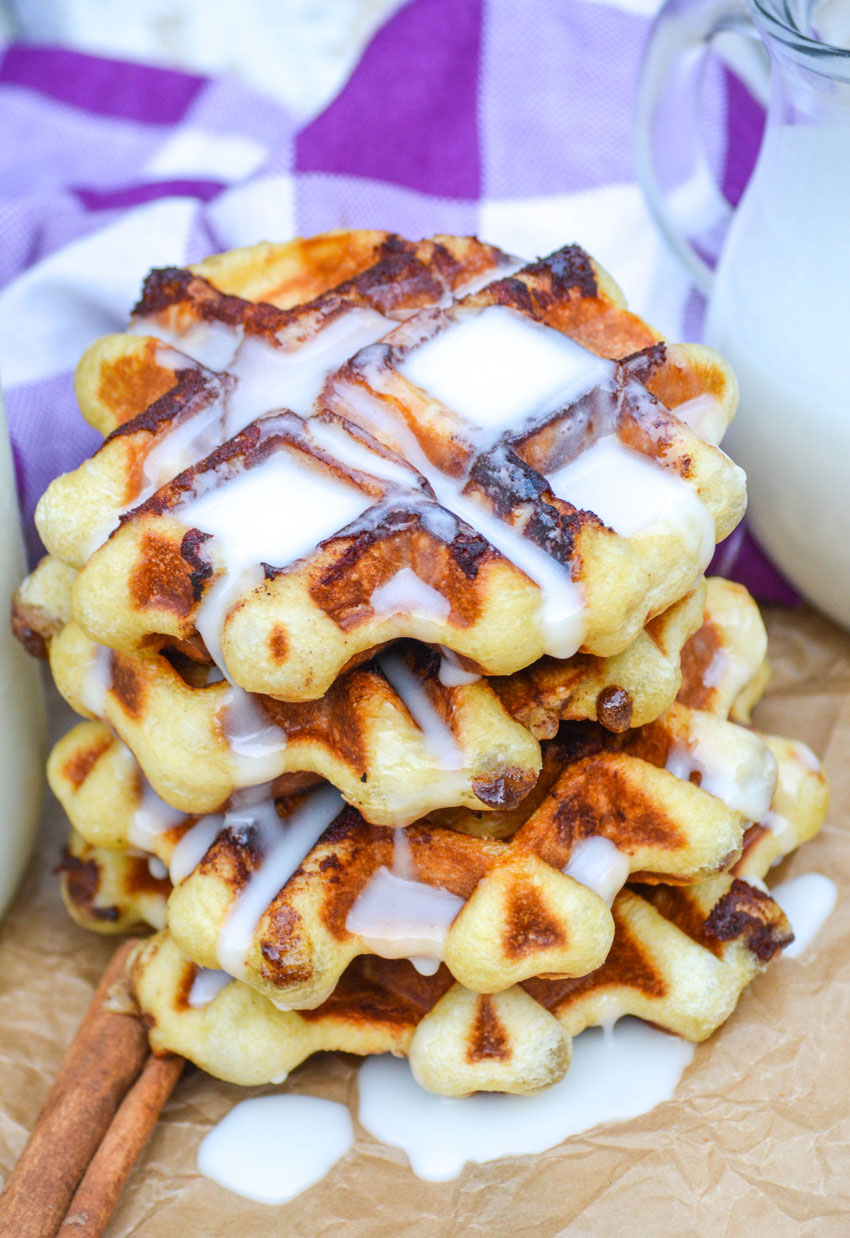 This post may contain affiliate links. As an amazon associate, I earn from qualifying purchases. See my full Disclosure Policy for details.
We are all big breakfast fans in this house but there is one treat that really takes the cake for us.
These cinnamon roll waffles.
The sons and I love these!
The sons asked for them for breakfast every morning for 7 days in a row.
And I loved that they're so simple, they can make them themselves- even my youngest now that he's old enough to be around a waffle iron on his own.
So break out the waffle iron and can of cinnamon rolls and prepare to be delighted!
Continue Reading in next page