Chicken soup is amazing, but sometimes we are in the mood for something that has a bit more flavor than your run of the mill canned soup. This recipe packs a flavorful punch and then some! You get some spiciness from the curry powder, a rich creaminess from the coconut milk and if you top that of with a squeeze of lime, you have a chicken soup that will ambush your taste buds.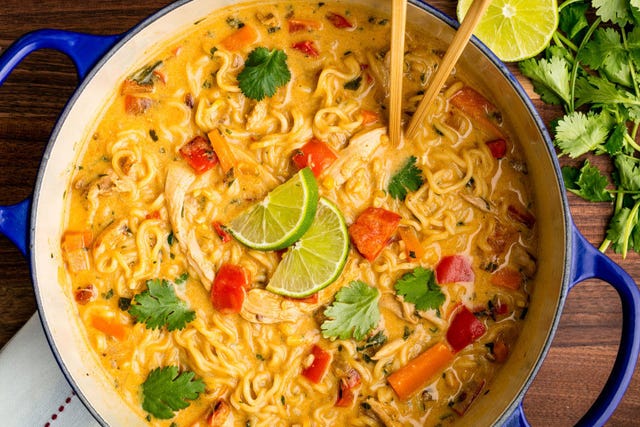 Test Kitchen Tip: make sure you save your ramen seasoning packet! It can be great sprinkled over soft boiled eggs or added to salad dressings. Or, buy a few more packs of ramen and make this outrageous ramen snack mix.
If you tried your hand at this chicken soup, let us know how it came out in the comments below!
Ingredients
1 tbsp.coconut oil
1 yellow onion, chopped
2 red bell peppers, chopped
1 large carrot, cut into thin 2″-long pieces
2 cloves garlic, minced
1 tbsp.curry powder
1/2 tsp.cayenne pepper
Kosher salt
2 (13.5-oz.) cans coconut milk (shaken well)
3 c.Swanson Chicken Broth
2 c.shredded rotisserie chicken
1/3 c.chopped fresh cilantro, plus more for garnish
1 package ramen noodles, reserve seasoning for another use
Lime wedges, for serving
Directions
Continue Reading in next page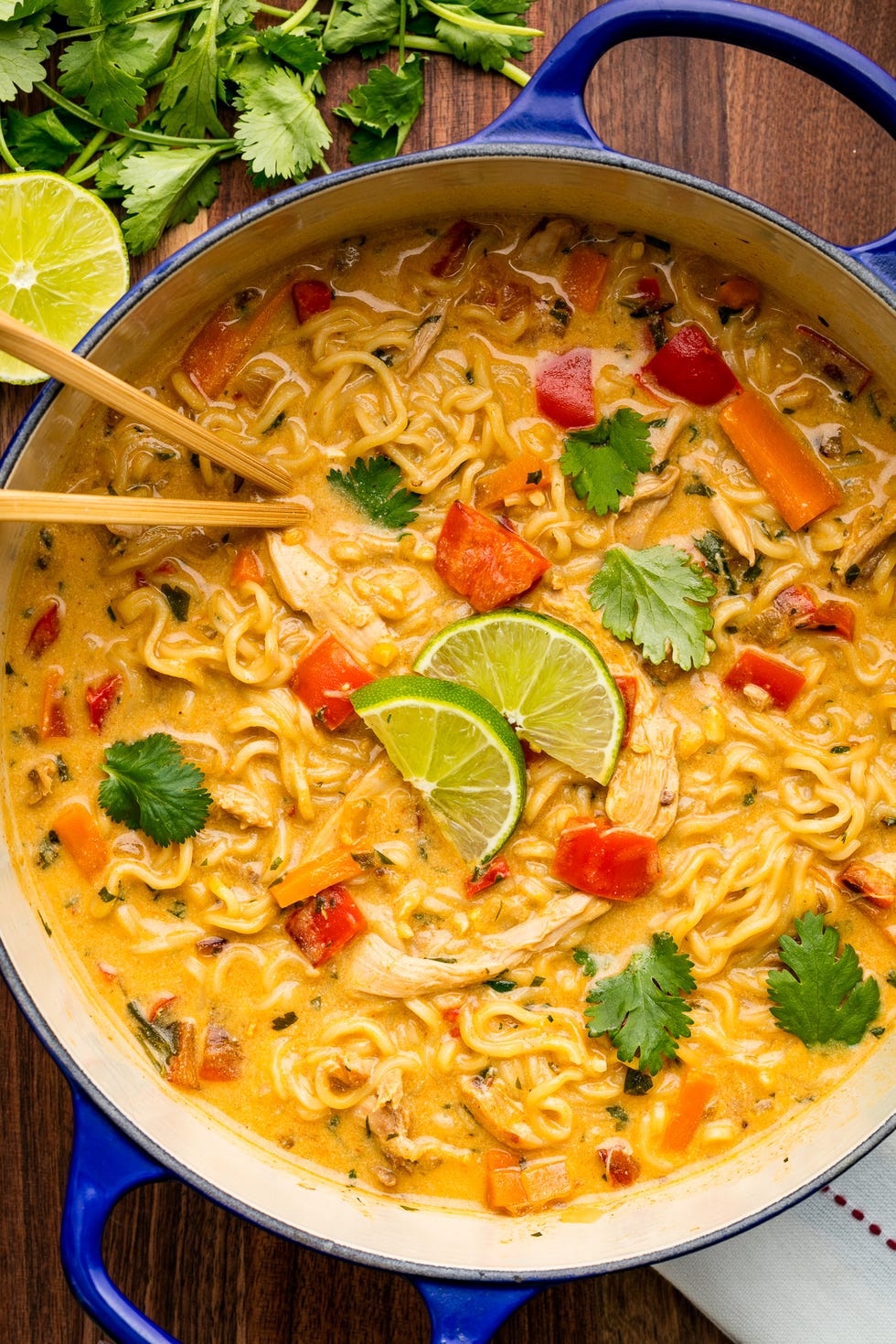 Step 1 :
In a large pot over medium heat, heat coconut oil. Add onion, bell pepper, and carrots and cook until tender, 6 to 8 minutes. Add garlic and stir until fragrant, 1 minute. Add curry powder and cayenne and season with salt. Stir until combined.
Step 2 :
Pour over coconut milk and chicken broth and bring to a simmer. Add shredded chicken, cilantro, and ramen noodles and cook until noodles are al dente.
Step 3 :
Garnish with cilantro and serve with lime.