Probably the easiest shrimp recipe you'll ever make, here's all you have to do: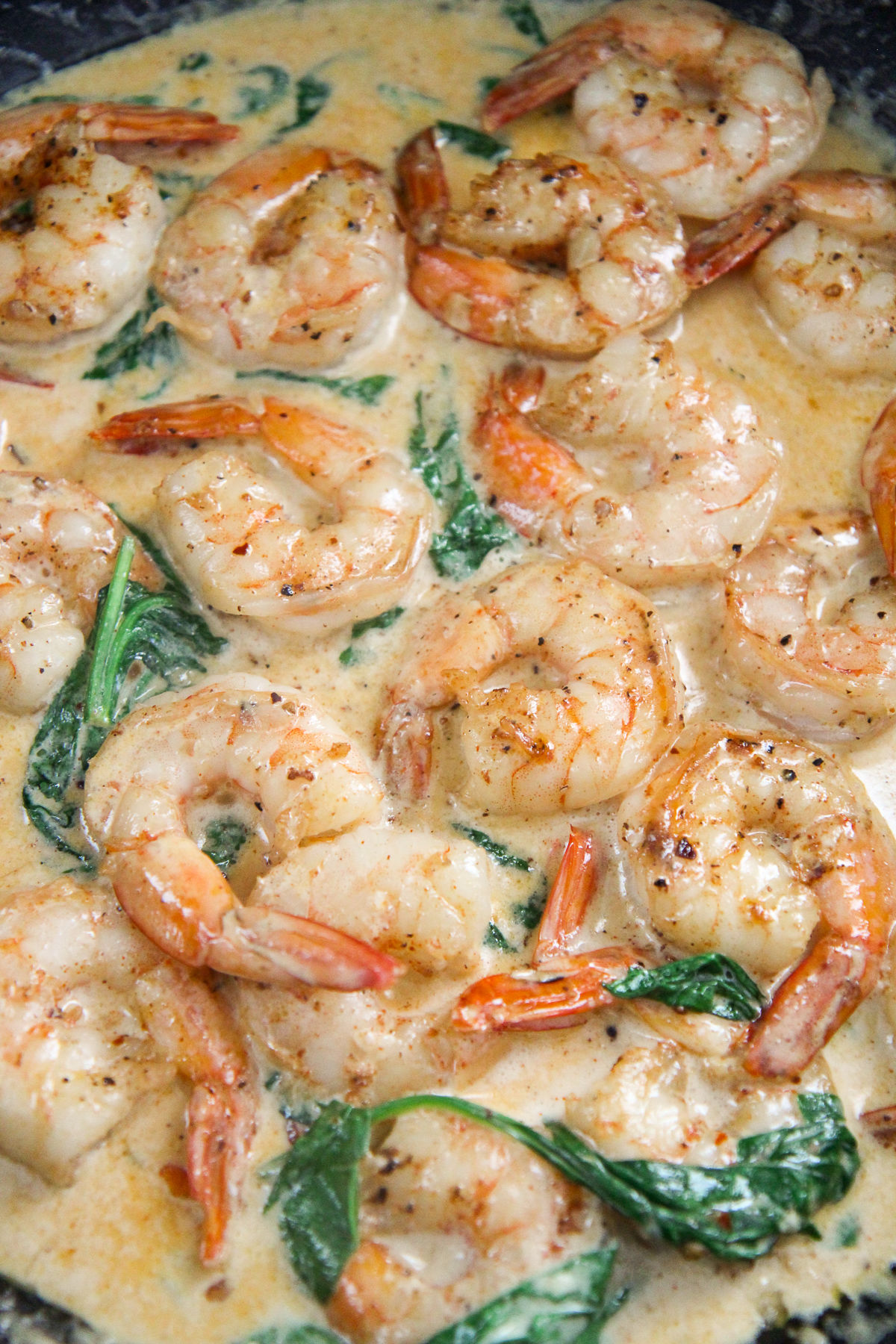 Heat oil and butter in a large skillet over medium-high heat. Add the shrimp to the skillet and season with salt, pepper, and paprika. Cook for 30 seconds on each side or until the shrimp turn pink. Remove the shrimp from the skillet and set aside.
Add the fresh minced garlic to the skillet along with the red crushed pepper and cook for 15 seconds or until fragrant. Stir in the fresh spinach and season with salt and pepper. Add more oil if needed.
Pour in the cream and fresh parmesan cheese. Let the sauce thicken and check for seasoning. Add salt and pepper if needed.
Place the shrimp back into the sauce, cover, and cook for an additional 30 seconds or until the shrimp are hot.
THE BEST SHRIMP TO USE
Raw peeled and deveined shrimp. Fresh or frozen is fine. I recommend leaving the tails on the shrimp so they appear larger.
WHAT OTHER VEGETABLES SHOULD I ADD?
Mushrooms, onions, and zucchini would be a great addition.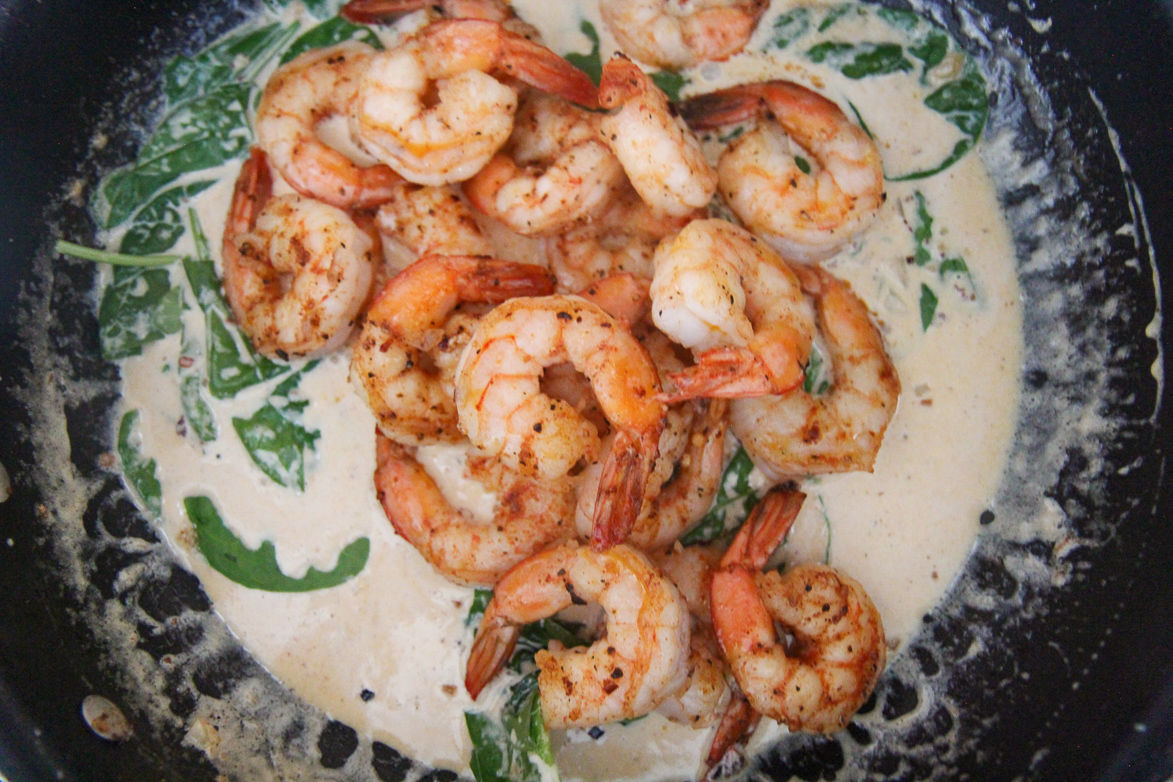 TIPS:
Continue Reading in next page