These Ground Beef Flautas are sure to be a dinnertime hit! Flour tortillas rolled up with a creamy & cheesy ground beef mixture and then baked in the oven until crispy. No need for a deep fryer with this easy dinner idea.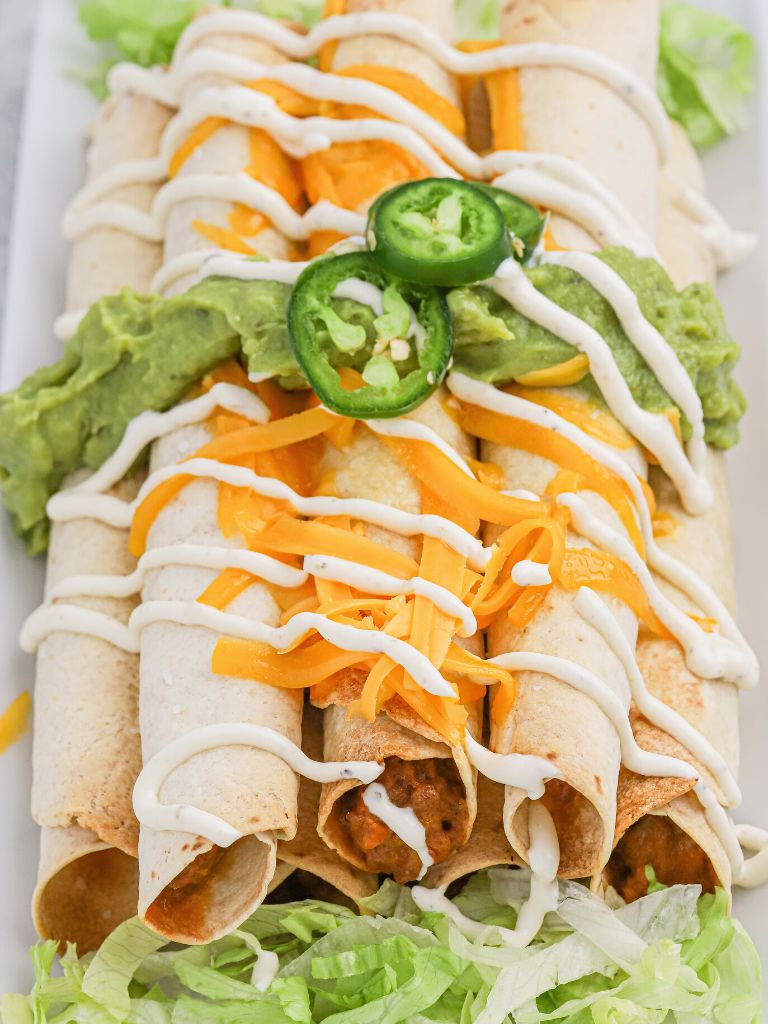 Ingredients Needed
Lean Ground Beef – I use 93/7 or 96/4 ground beef. You will drain any excess grease once it's cooked, so it probably does not matter much what percentage fat of ground beef you use.
Mild Taco Seasoning Packet – The mild version tastes better but you can certainly use whichever one you like (regular, hot, etc.).
Light Brown Sugar – Brown sugar is always my 'secret ingredient' in taco meat. It makes such a difference. A little bit is all you need.
Cream Cheese – Make sure this is well softened before adding it in. This will help the cream cheese mix in smoothly and you won't end up with those little chunks of cream cheese in the ground beef mixture.
Sour Cream – It's best to use full-fat sour cream because it's a thicker texture. More creamy.
Salsa
Shredded Cheese – I prefer Colby Jack or Shredded Cheddar cheese but you can use any variety of cheese that you want. For best results, shred the cheese from a block on a cheese grater rather than buying pre-shredded cheese.
Flour Tortillas – The fajita sized flour tortillas are recommended but you can use smaller ones, or larger, it just depends on how big you want the flautas to be. They are about 6-inch in diameter and come in a pack of 20 (which is what the recipe calls for).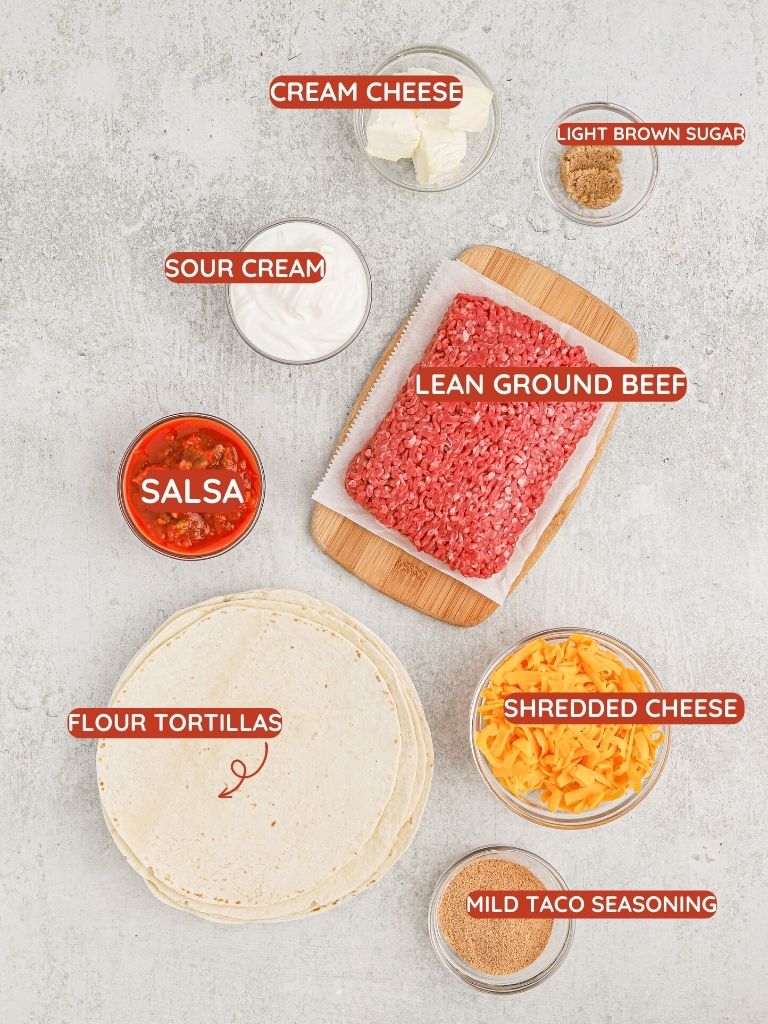 Continue Reading in next page