This Creamy Tortellini Soup with Chicken is a comforting and hearty bowl of warm cheesy goodness! Whether you cook your own chicken or use a store-bought roaster it's a delicious and satisfying meal the whole family will love!
CHICKEN TORTELLINI SOUP RECIPE
1 – Saute the veggies. First, saute some onion, carrots, celery, salt and pepper, in a large Dutch oven over medium high heat for 5 minutes.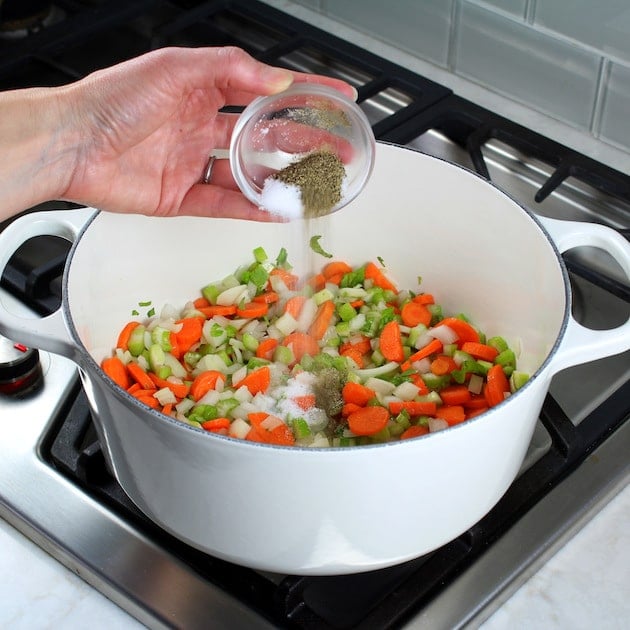 2 – Add herbs & seasonings. Next, stir in garlic, thyme and parsley and cook for 1 more minute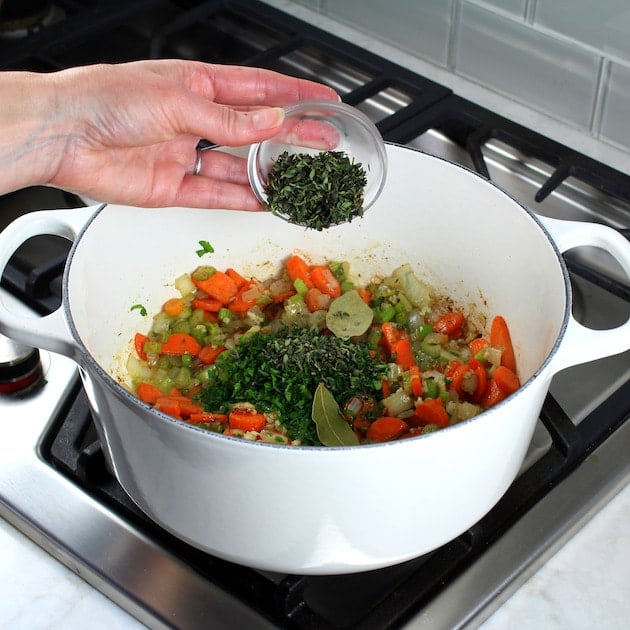 3 – Add the chicken & stock. Add the chicken stock and chicken breasts, place the lid on the pot and turn it to high heat until it boils. Turn down to a simmer with the lid cracked. (It took about 10 minutes to come to a boil.)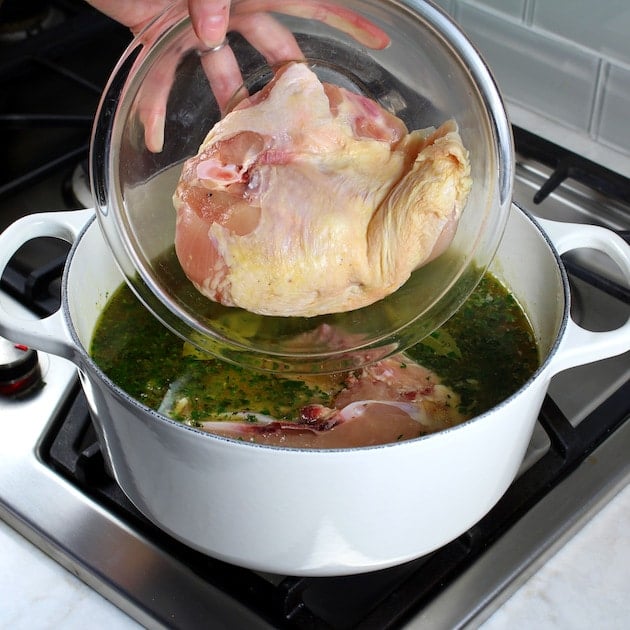 Continue reading in next page