Getting together with family is the best! This Deliciously Easy Chocolate Brownie Trifle recipe came from getting together with my family. All you have to do is make a pan of brownies, have a few more ingredients, and create some easy layers. Impressing your family and guests just got extremely easy. It looks gorgeous and taste even better!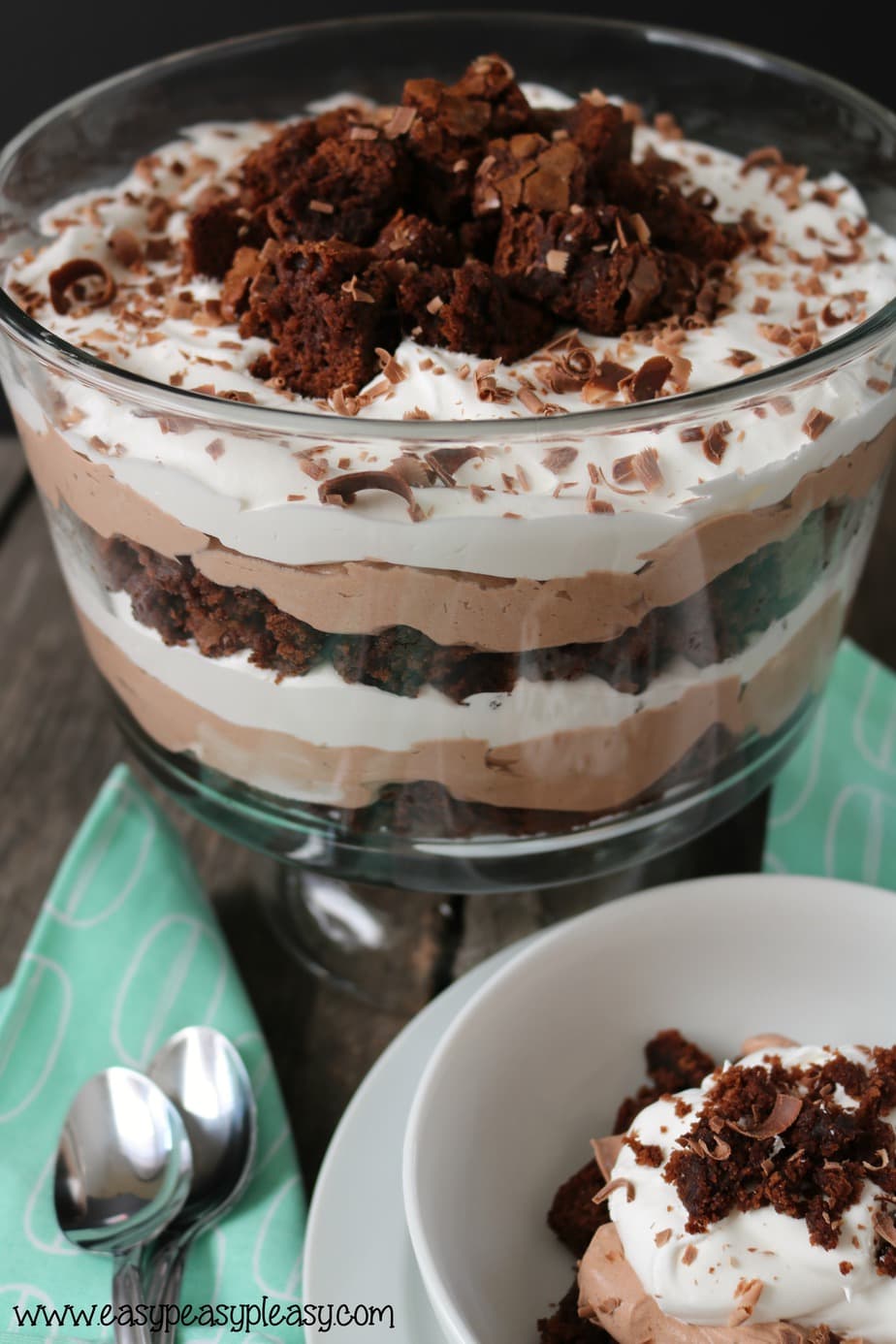 I'm so lucky to have such an amazing family that loves to cook and share recipes. My sister in law Brandy has out done herself again! She made this fabulous trifle over the holidays that I just had to share with you. (Thanks Brandy!)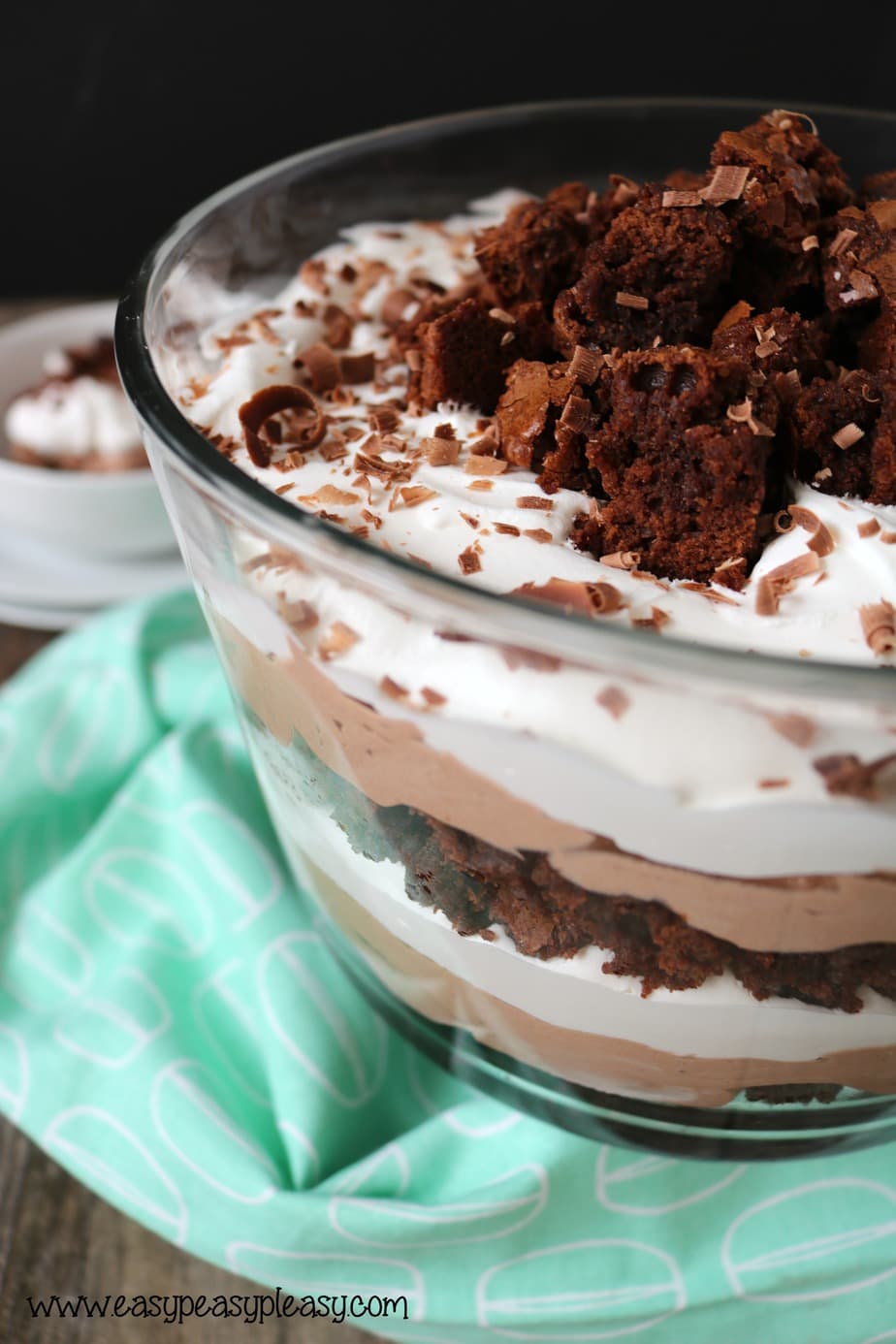 The trifle is full of my favorite flavors. I dug in like a kid in a candy store and you will too.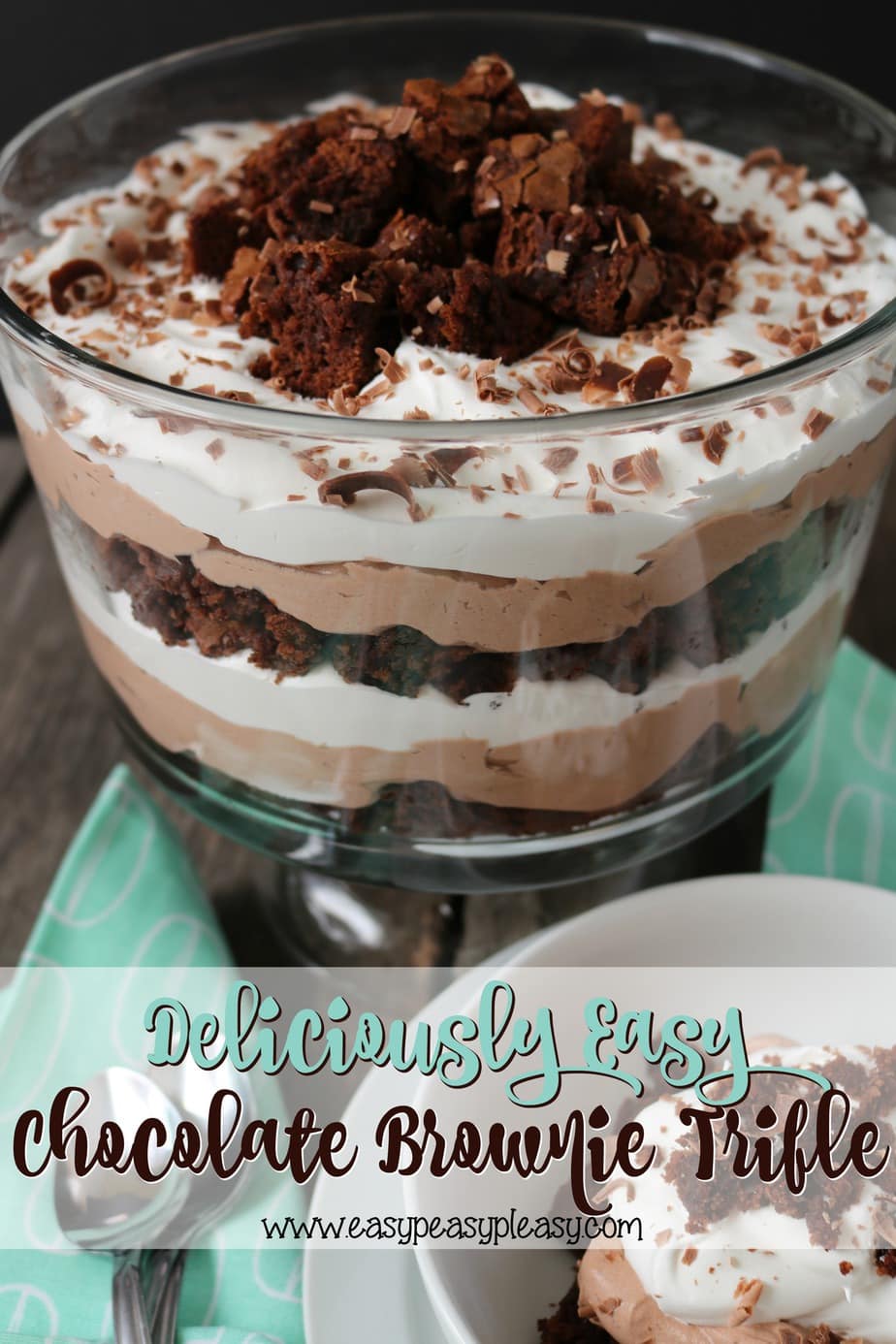 I whipped up this recipe while my sister was at my house. She leaned over the trifle dish, just waiting to try a bite. I loved messing with her and telling her she had to wait until I took the pictures. (She's not used to the whole picture taking aspect.) It was sooo cute watching her excitement. I had to give her the spoon and the whisk to lick. That satisfied her sweet tooth until the trifle and pictures were done.
Continue Reading in next page