Inspired by Cheesecake Factory, this New York-style cheesecake is rich, dense yet creamy, and not overly sweet. Together with the sweet with a touch of the salty base, this is the cheesecake that you want to make to impress! And it's baked without the water bath method!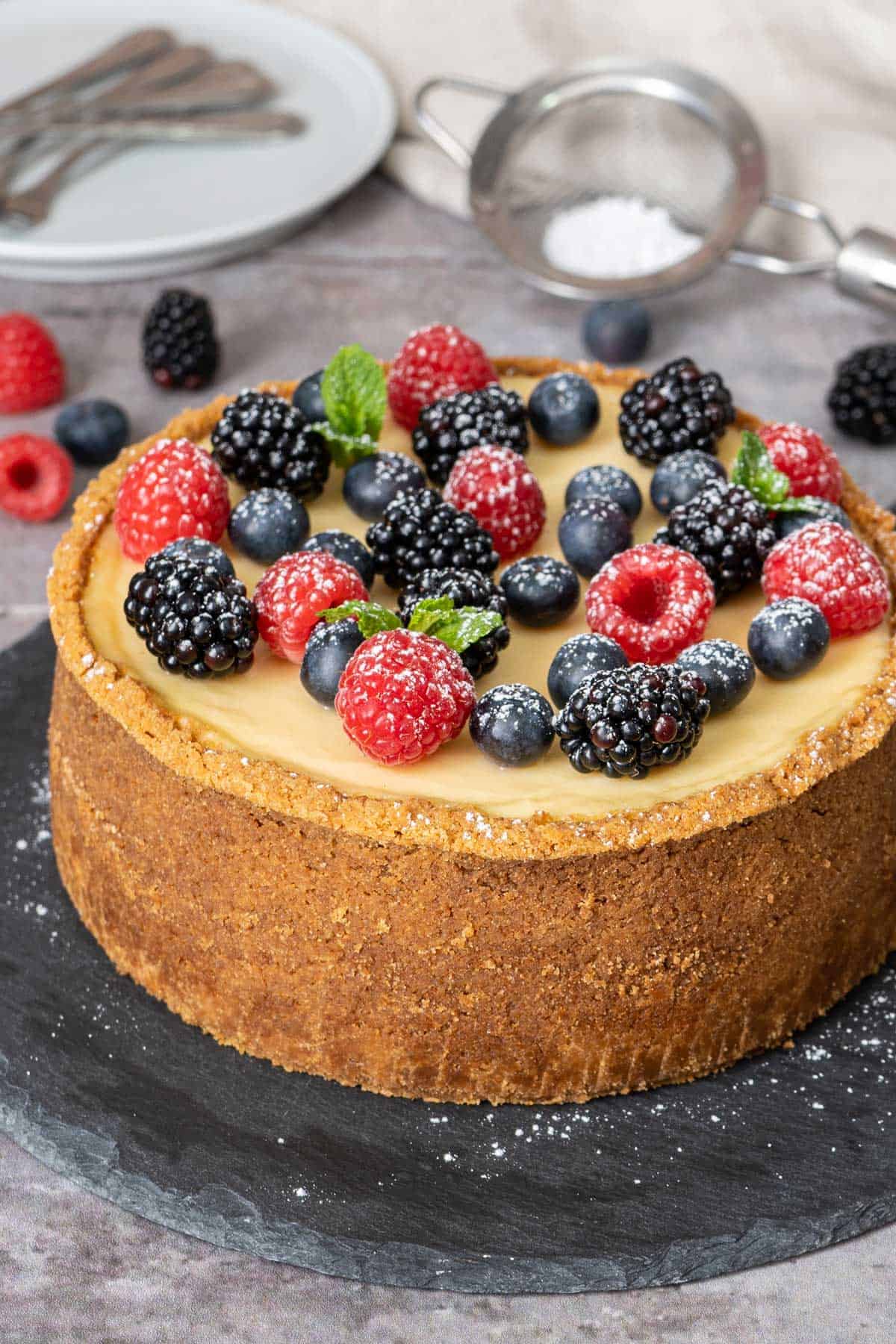 Baking a cheesecake, more a big whole cheesecake like this is quite intimidating. Well, I'm here to tell you, it's not at all. It looks and sounds more difficult than it actually is.
This cheesecake is actually easy to make with just a handful of ingredients. Many of our readers who haven't even made cheesecakes before decided to try this recipe and it came out so successfully that they were so surprised! Now you know why this recipe is one of our readers' favourites, right? *wink!*
I'm going to share with you all my tips and tricks so you can make this amazing beauty with no problems.
Ingredients & Substitutions
Biscuit crumbs – I love to use digestive biscuits as they are sweet but slightly salty. Perfect balance for the whole cheesecake. They're easy to find in Europe and despite the name, they're not horrible, at all! Trust me.
Cream cheese – Plain and full fat. Here in Europe, cream cheese comes in a tub instead of a brick. It doesn't matter the way it comes, as long as it's plain and full fat.
Continue reading in next page