Creme Brulee is the perfect make-ahead dessert that will impress your guests! A silky, smooth vanilla custard topped with a layer of brittle caramel, that is easier to make at home than you think. This classic French dessert is very do-able and so delicious!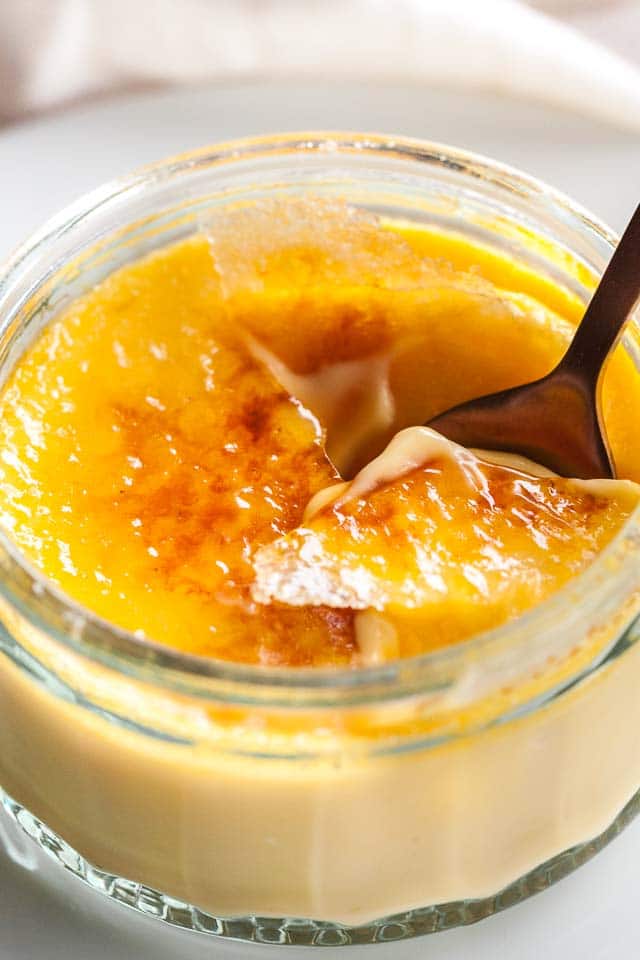 Creme Brulee is my favorite dessert! I really could eat this decadent treat every day. The contrast of the hard caramelized topping and the smooth and creamy vanilla custard is what makes this "burnt cream" so special and delicious.
Whenever I make this recipe everyone goes crazy for it! It actually tastes like in a fancy restaurant but is surprisingly easy to make at home. It's perfect for special occasions and parties because you can make it a few days ahead, keep it chilled in the fridge and then add the sugar and torch it just before serving.
Continue reading in next page