Easy Pickled Beets Recipe
We love canning very, very much here at Noshing With The Nolands and have many successful recipes that I will share with you along with today's Easy Pickled Beets Recipe.
Pickled beets are one of my favorites besides roast beets. I love beets as a side dish with a quick lunch of cheese and crackers and maybe a pickle or two also. Ken is not a huge fan but he was actually the one pickling these beets for me today.
I love that he selected not only red beets but orange ones too. You can't blend them together as the red ones will make everything red but try some different colors when you are canning. They are so pretty together.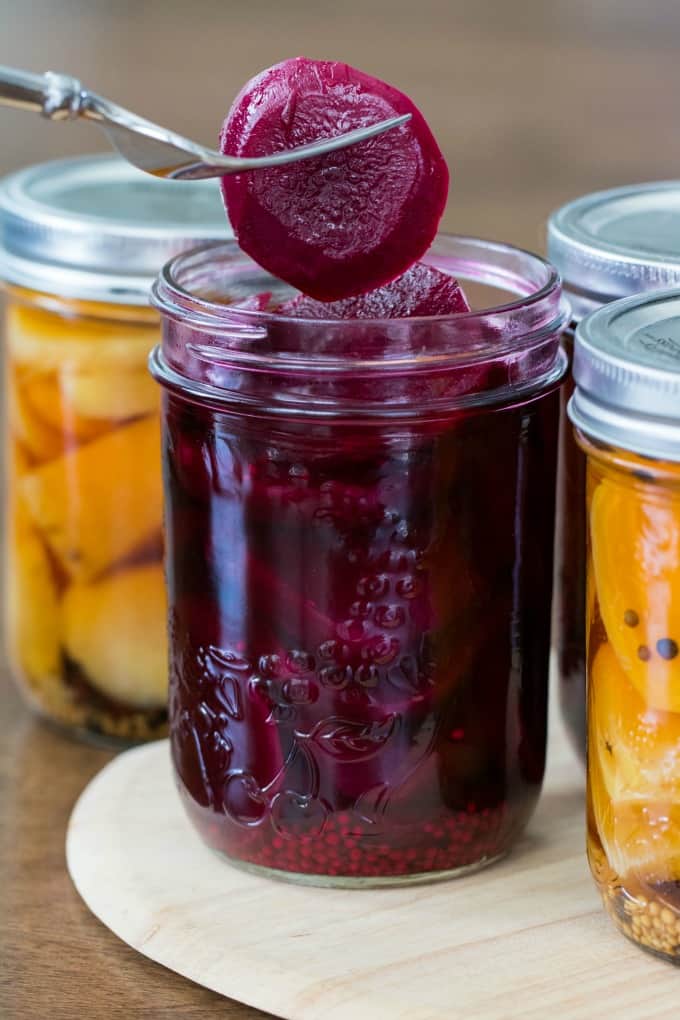 Helpful Items for This Recipe
Look at how glorious these colors are!! But wait, the taste is really what excites me. Ken just nailed it with his ingredients!!
Is canning beets easy? It really is easy. Canning is easy once you know what to do. It is something that we have been doing for years and years now.
Let me walk you through the whole process and give you as many tips as I can. It honestly used to intimidate me but not anymore.
Before we dive completely into the Pickled Beets let me share with you a few other recipes that are sure-fire winners for canning. Our site has become kind of noted for our canning recipes and quick pickling. I know a lot of people are enjoying them.
How to Pickle Beets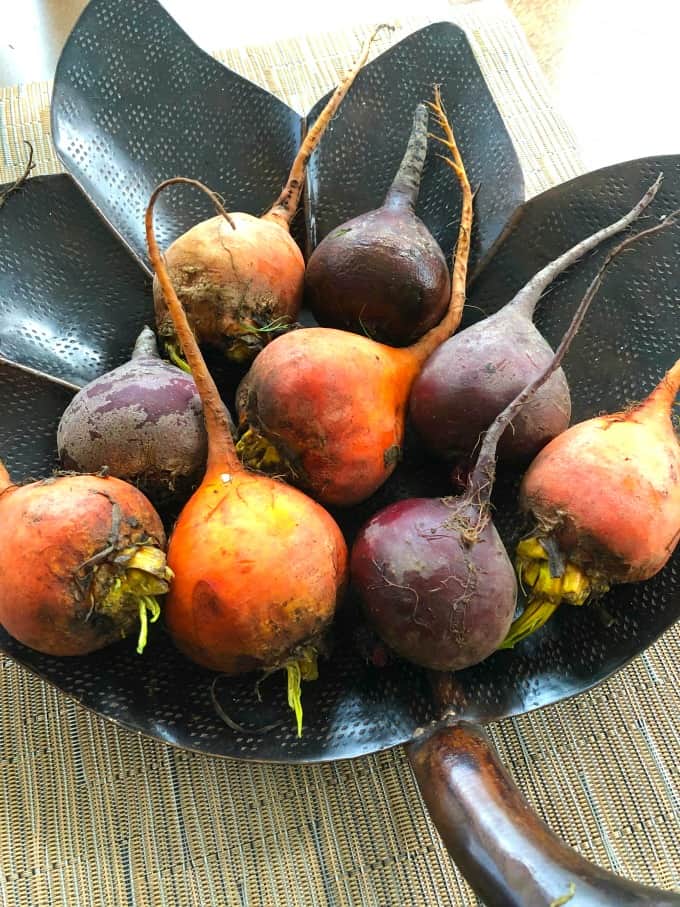 Pickling beets require some basic ingredients, vinegar, salt, spices, and sugar. Most recipes ask for sugar. I don't like them too sweet but just enough to balance the vinegar.
As for spices, it is more of a mixture than with other "pickled" recipes. For this one, we used mustard seeds, star anise, cloves, black peppercorns, and coriander seeds. This is a good combination for sweet beets.
I have been looking for a recipe for a while and really liked my girlfriend Jill's pickled beets. She had used the Canadian Living recipe so I followed along with only minor changes; it really didn't need too many revisions.
Cooking The Beets 
Continue Reading in next page