Finally, I have an easy vanilla sponge cake recipe on the blog! Thanks to the amazing plates used in the photo-shoot for making it happen.
This moist vanilla sponge cake would melt in your mouth, the fun bit is… this cake keeps well in the fridge too and you can still enjoy it after some few days.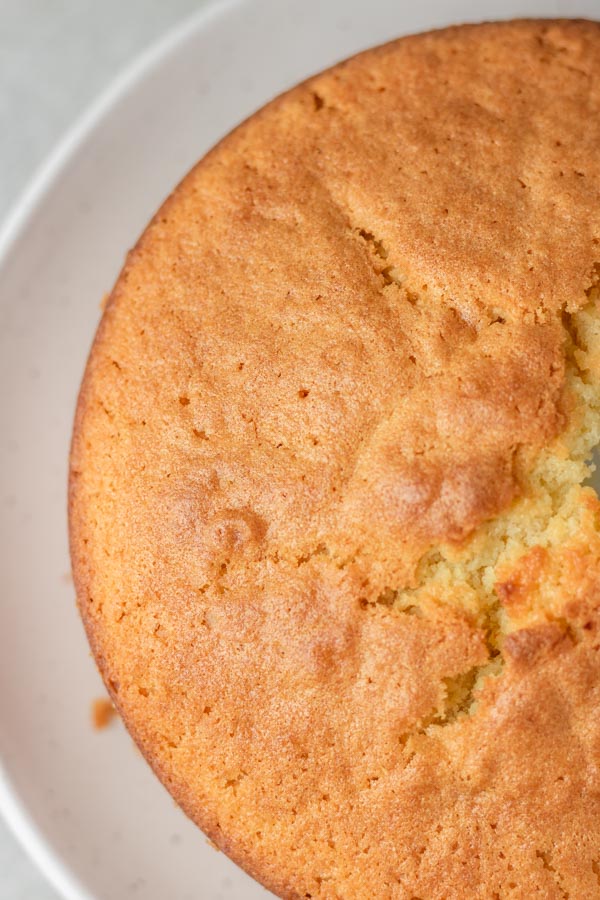 VANILLA SPONGE CAKE RECIPE
I made this vanilla sponge cake at the weekend and I had no clue how to photograph it cos I didn't have the required set of crockery… until I attended this party and viola the appetizer plates kept calling my name.
To be honest, I had popped into my local TK Maxx earlier on to check for the rare finds that same day, unfortunately, there was nothing and I went home empty-handed with a not too happy face.
At the party, I shamelessly asked for 3 of these disposable plates. They fitted perfectly well for the picture I had in mind for my vanilla sponge cake.
Continue Reading in next page