Eclair Cake is one of the easiest no-bake desserts of all-time. Graham crackers layered with a vanilla filling and chocolate frosting is reminiscent of an eclair without any of the effort.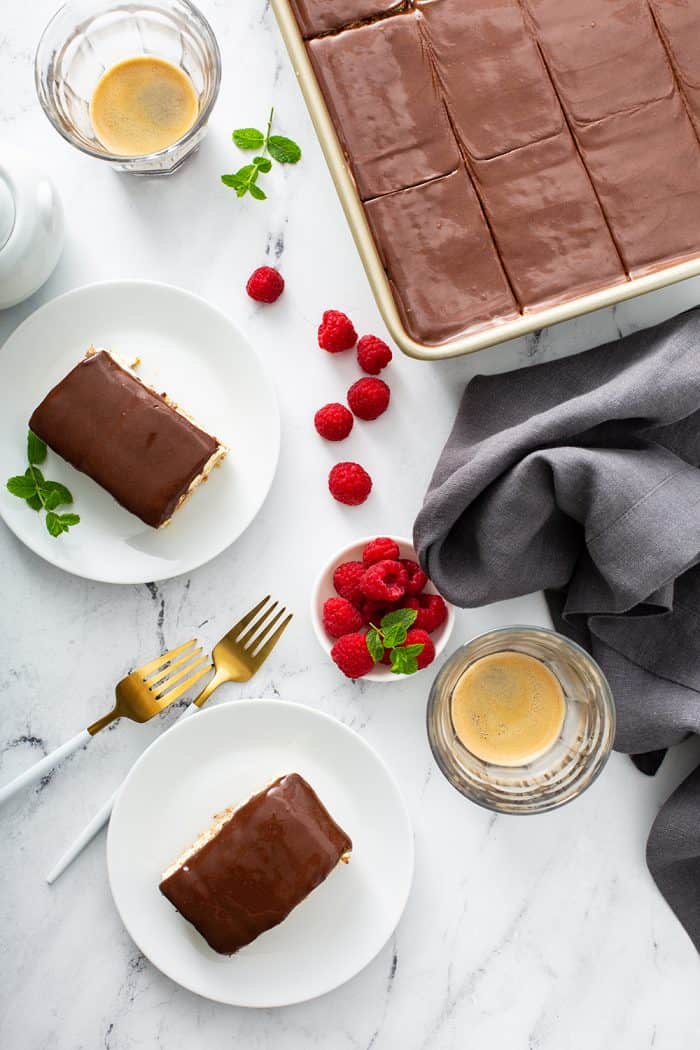 HOW TO MAKE ECLAIR CAKE : 
Of course as soon as I tasted the Eclair Cake at that potluck, I had to ask for the recipe.
I was shocked to learn how truly simple this cake is to assemble, not to mention the handful of ingredients that led up to one tasty, crowd pleasing cake.
this recipe is so easy that I'm almost embarrassed to share it with you. It is the type of recipe that is perfect for someone just starting out in the kitchen, but is still fun to make even if you're a seasoned pro.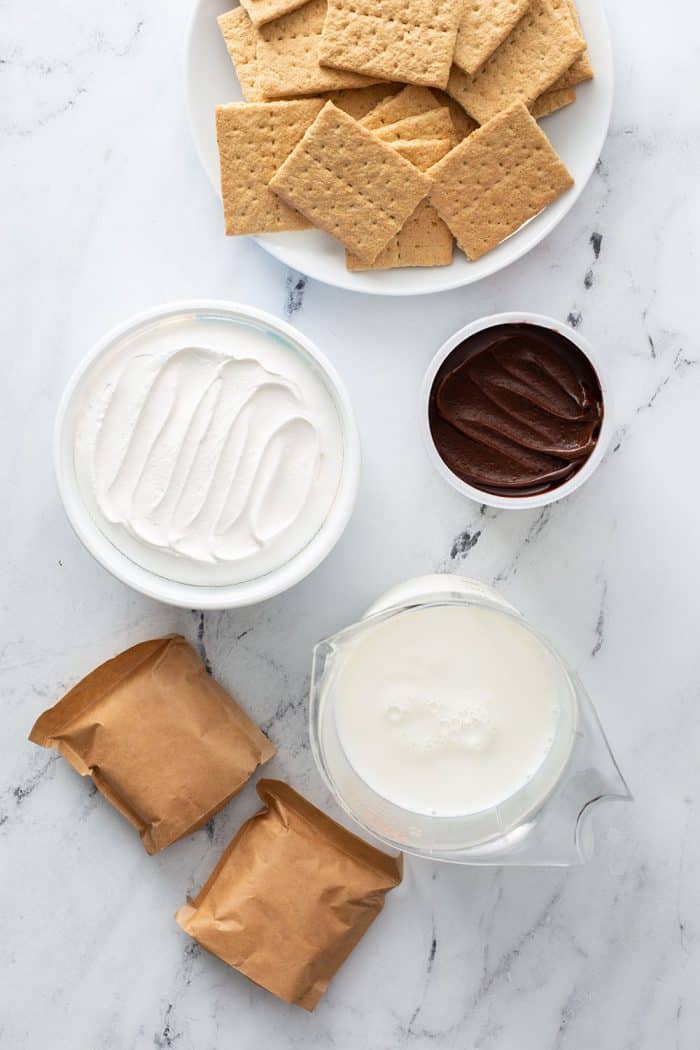 ECLAIR CAKE Main ingredients :
This recipe uses just a handful of ingredients you probably already have in the pantry and fridge:
* Instant vanilla pudding mix
* Milk
* Frozen whipped topping
* Graham crackers
* Chocolate frosting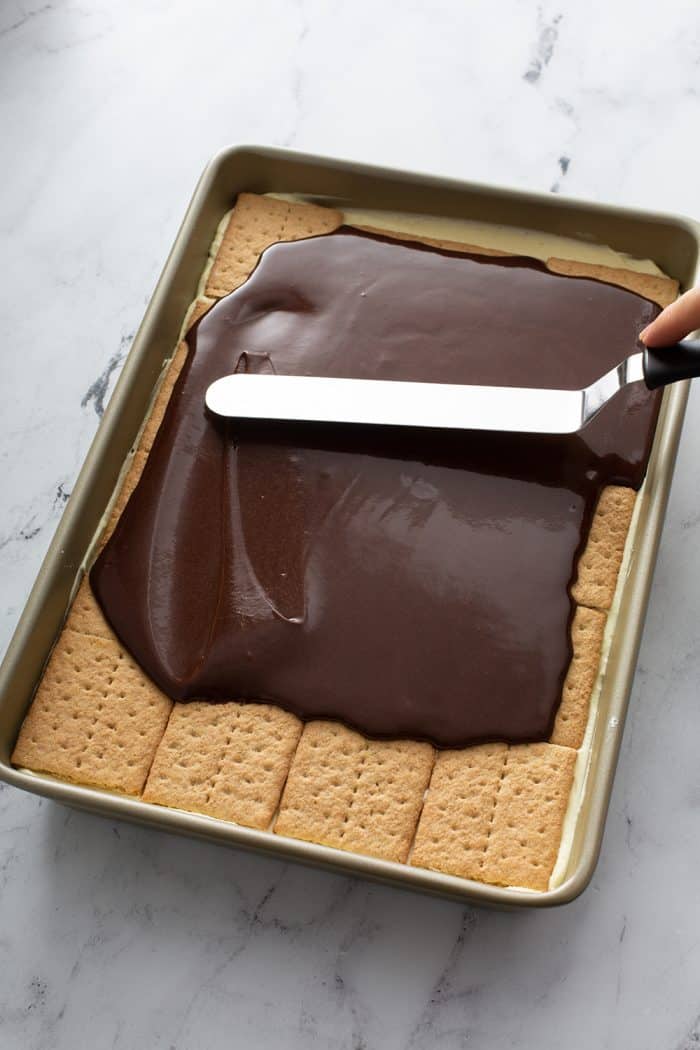 Continue Reading in next page