These dinner rolls brushed with herb and garlic butter fresh out of the oven are what you want to serve with your meals. Soft, enriched dough produces the fluffiest rolls, which happen to be so easy to make!
These rolls are a must for holiday and special occasion dinners! Add this recipe to your Easter table to round off your festive meal.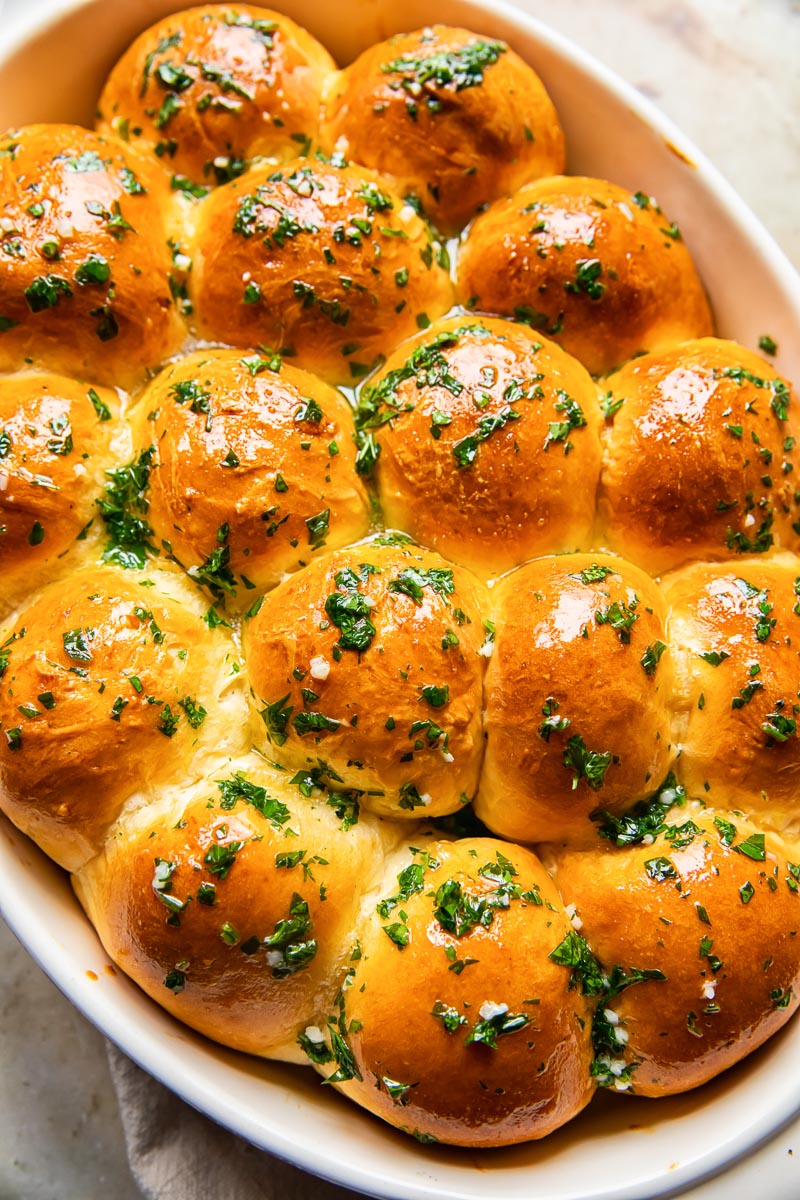 Do you love a buttery roll with your dinner?! If you are that person, who doesn't feel like their meal is complete without a healthy serving of carbs, this recipe is for you.
These garlic butter rolls are absolutely incredible. What do they taste like? Like garlic bread and brioche buns rolled into one.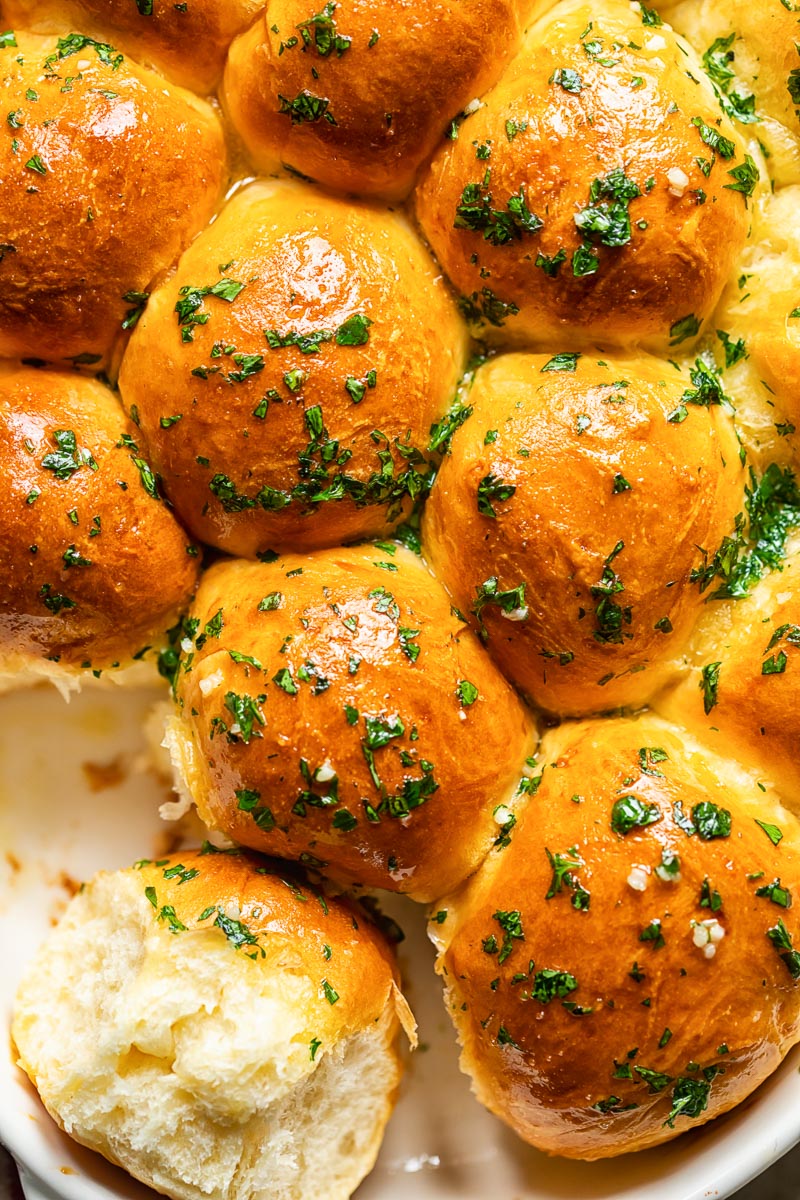 EASY BREAD BAKING
Continue Reading in next page