Raisins are the stars in these Golden Raisin Biscuit Cookies, filling the middle and boldly popping through the thin, crispy biscuit crust on the top and bottom. Just like the raisin cookies you remember from your childhood!
If you love raisins, the next time try Tea Brack, a traditional Irish fruit cake made with tea. This moist quick bread is great for breakfast or snacks.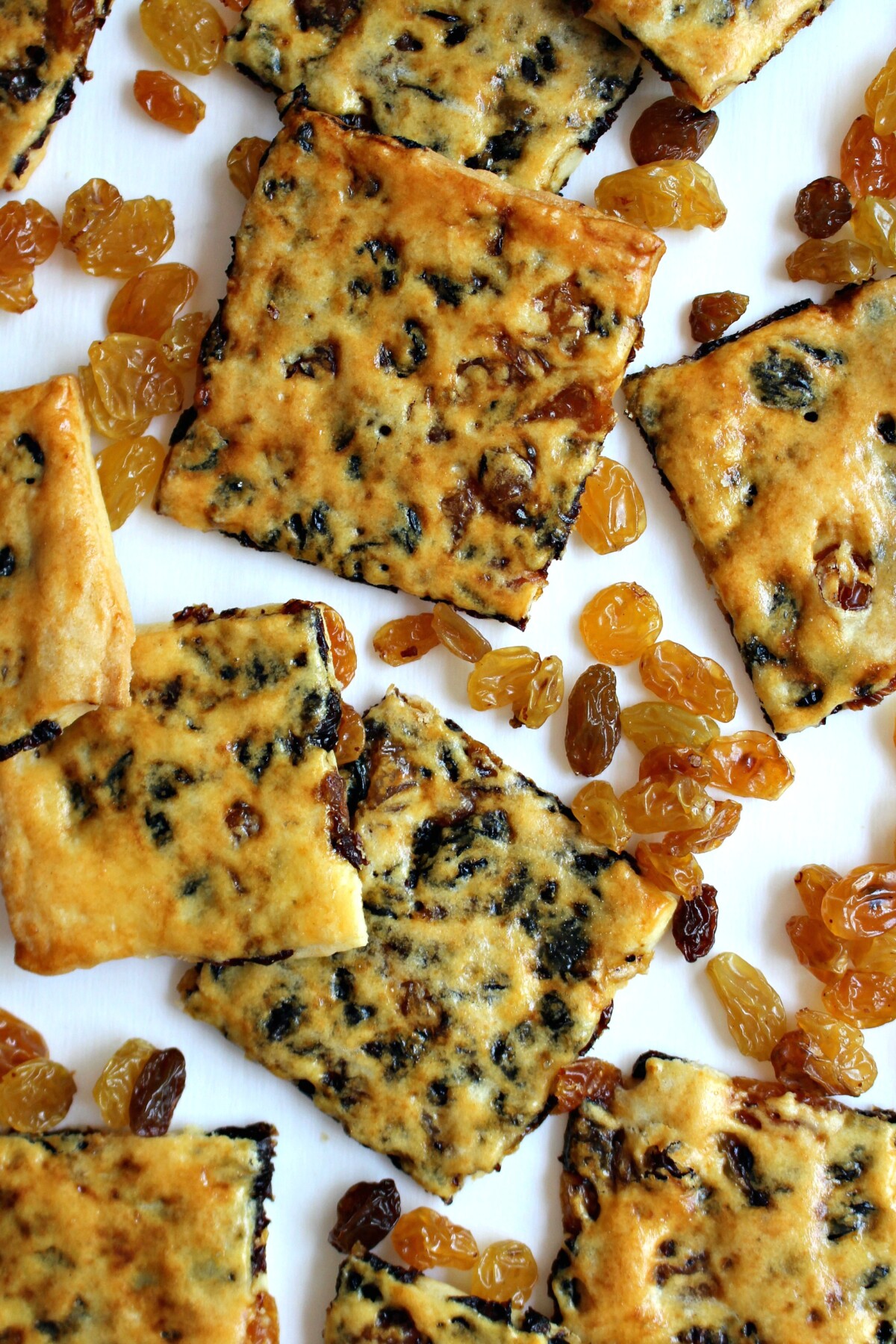 Why you'll love this recipe
Have you ever had the experience of not realizing you were missing something until someone mentions it? Then, suddenly you are craving a taste of that distant memory.
That's what happened to me with Sunshine raisin biscuits. I was reading the King Arthur baking blog, when I came across a recipe for these cookies.
My taste buds were flooded with memories of a childhood favorite that I hadn't tasted for a very long time.
This raisin biscuit recipe is a combination of the King Arthur recipe and several others. The biscuits are close enough to my memory of the packaged cookies, that I can't tell a difference.
I changed the preparation methods to simplify the process and create less mess. The dough and the filling are both made in the food processor with no washing necessary between the two.
Continue Reading in next page