Cue the hair flip! Add this herbal hair rinse to your hair care routine and you'll notice an immediate difference. Made from completely natural ingredients, this apple cider vinegar hair rinse works hard to correct your scalp's pH and in turn give you stronger, healthier, and gorgeous hair.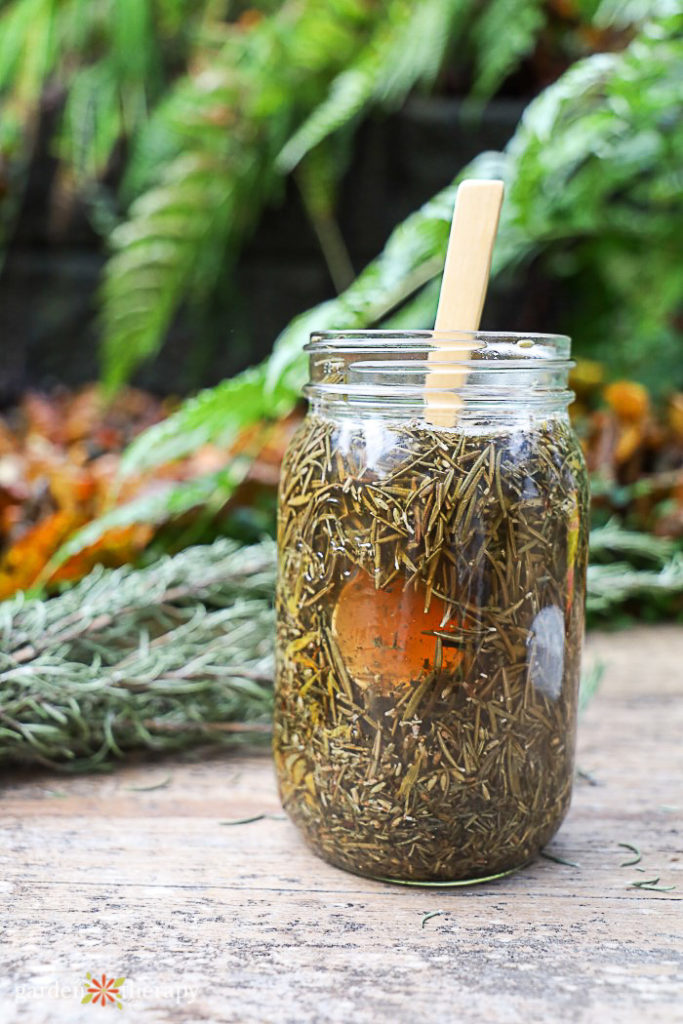 Switching to an all-natural hair care routine is one of the best things I've ever done for my hair. Seriously! I was shocked at the results once I started to make my own dry shampoo, conditioner, hair serum, and now my very own herbal hair rinse.
While a ton of people are switching towards a "clean" skincare routine, I have noticed that few people have yet to embrace an all-natural hair care routine.
I could not recommend it enough. Everyone's hair is so different and by creating your own products, you can cater to your own hair type. Curly, straight, dry, oily…there is a hair recipe for you. My ACV hair rinse is the newest step to my hair care routine and I would never do without it again!
What is Hair Rinse?
Continue Reading in next page