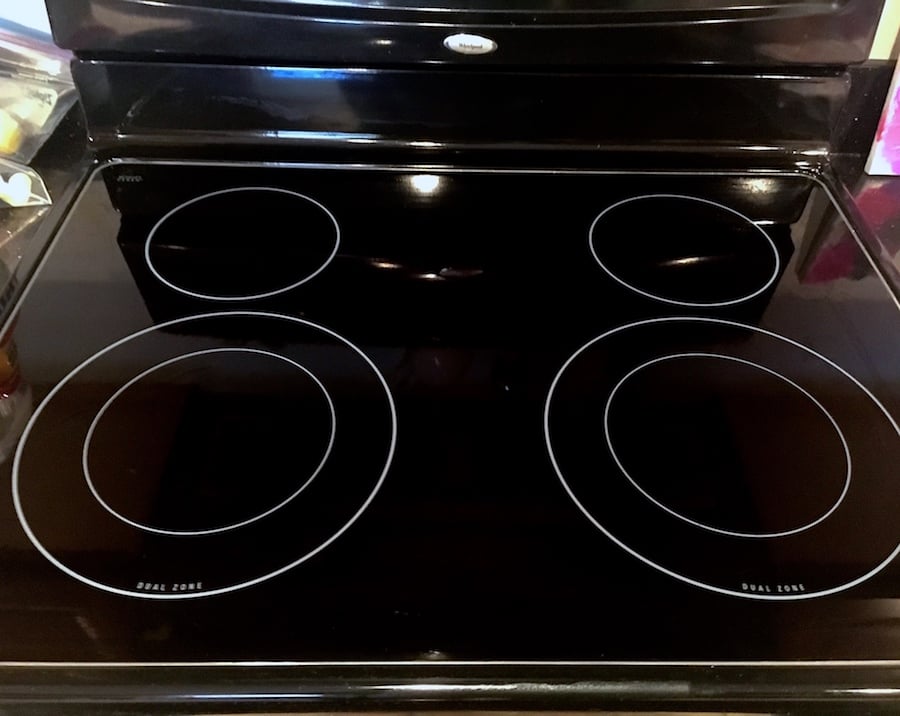 I must admit, I am not a fan of my glass stove. I yearn for the day I will have a chef's kitchen with a gas range stove. I dream about that every night.
But in the meantime, I have endured the annoyance of cleaning this glass stove for the last nine years.
It's been with me through the ups and downs of my weight loss journey cooking all those healthy meals.
And boy does it get dirty!
So I scrub and use my elbow grease to try to painstakingly clean this glass oven that gets dirty at the simplest meal and is the hardest to clean with stains and food and grease that does its hardest not to budge.
Until now. Holy cow this new cleaning hack for my glass stove has changed everything. Especially now that my lil' baby is now a lil' toddler and I am using my stove 10x's more than I ever had.
The best part about this hack is that it literally takes just a few minutes and the stove comes out cleaner and shinier than you had ever seen!
Continue Reading in next page