These easy homemade buttery soft pretzels are so simple to make at home. They're chewy, fluffy and better than any food chain! Whip up a batch of my easy and delicious beer cheese dip to dip them in for a yummy treat!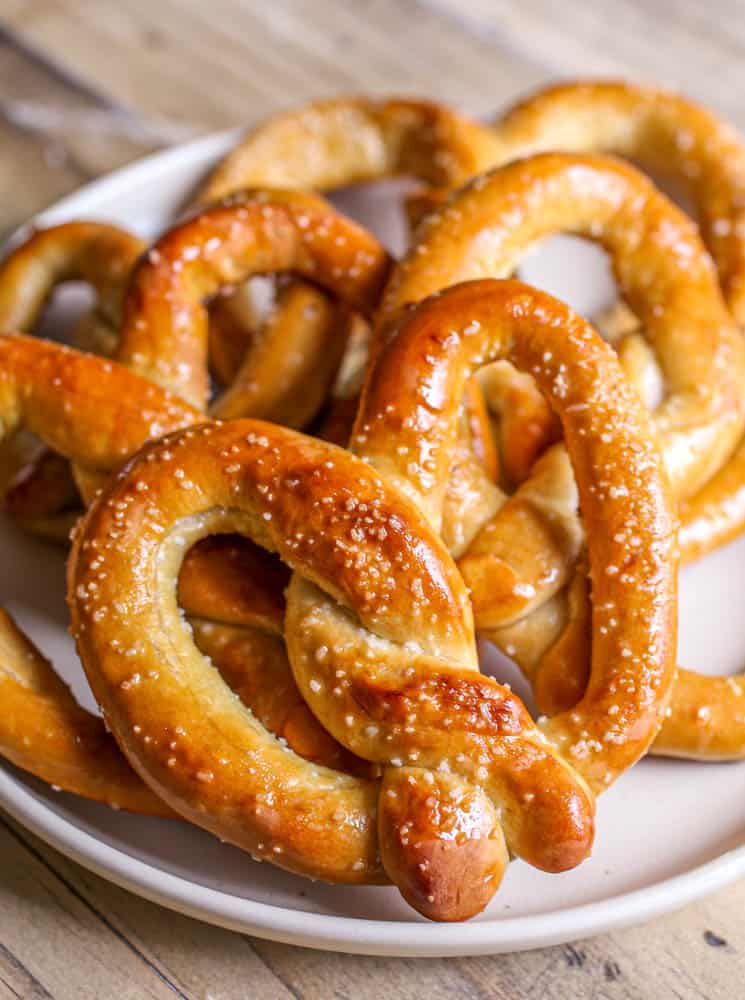 I have a slight obsession with soft pretzels. Where ever I am, if they are being offered, there's a good chance I'm getting one.. or three. Call it a guilty pleasure but now that I can make the best homemade soft pretzels at home that are even better than any chain, my life is practically made! You guys are going to love these.
Why You'll Love This Recipe:
– They have an incredible slightly chewy exterior, while the inside is super soft and fluffy.
– The flavor is out of this world! I mean, they are bathed in butter as soon as they come out of the oven….
– No more standing in long lines and spending a crazy amount of money on one pretzel when you can spend that amount or less and make an entire batch!
– Homemade soft pretzels are easier to make than you think! Just like soft and fluffy homemade cinnamon rolls.
Continue Reading in next page