These 3 ingredient keto cups are an easy, homemade three ingredient healthy dessert or snack which is low carb, dairy free and gluten free. A guilt-free way to keep hunger at bay while satisfying the sweet tooth! 2 grams net carbs.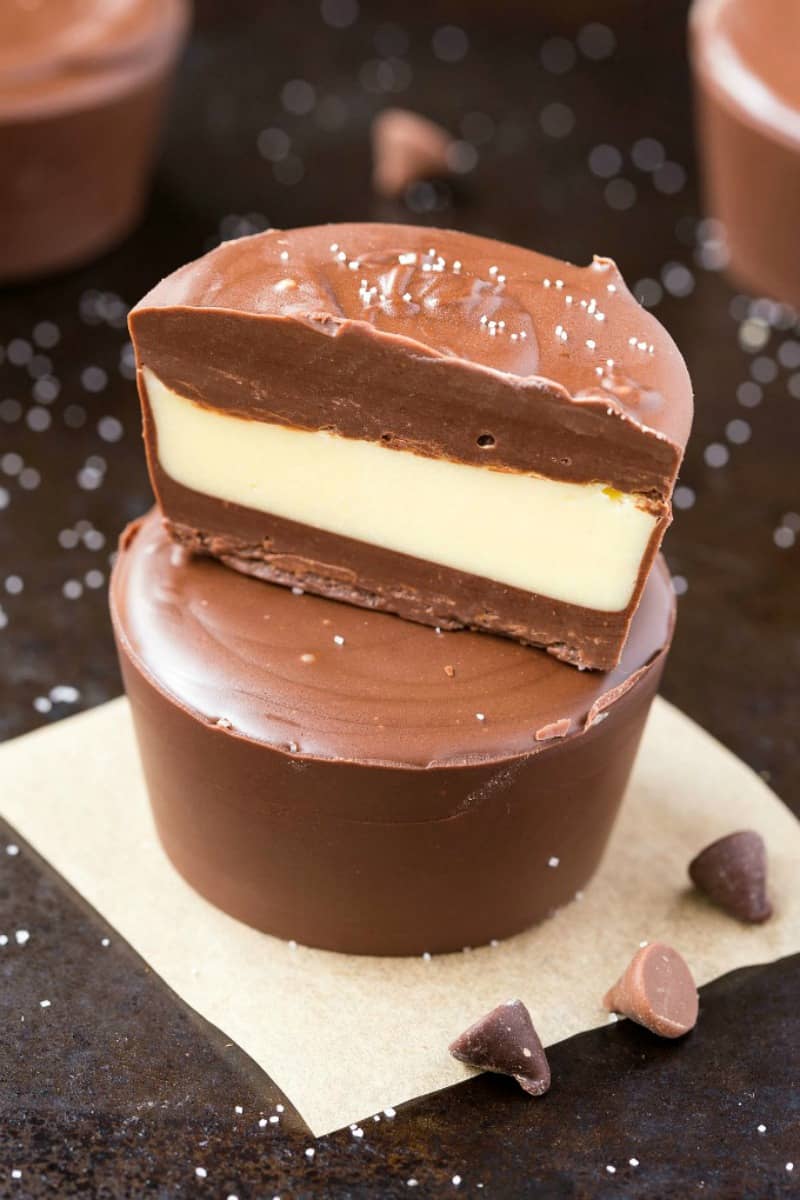 Homemade Keto Cups
As a dark chocolate lover, these homemade keto chocolate coconut cups are my downfall. A keto candy I can enjoy anytime? You bet.
While I love me some bounty protein bars, homemade mound bars, and even some chocolate coconut brownies, sometimes I want something a little more satisfying and candy-like!
It's the best of both worlds, especially if you are a fan of flavors and textures- A delicious mix of dark, rich, and bitter chocolate coating. The coconut center is smooth, creamy, naturally sweet without being overpowering.
Health food stores and grocery stores are filled with keto cups, but let's face it- The price tag for a mere TWO cups cost the same as a jar of gourmet coconut butter or some quality baking chocolate.
Who knew that you could make your own keto cups using just three ingredients? You do now! Not only that, it literally takes less than five minutes to make and is so much cheaper than anything store bought.
How to make keto cups
The Ingredients
Continue Reading in next page