This keto strawberry mousse is so fluffy, airy, and creamy, you won't believe it is low carb! Made with just 3 ingredients, it's the perfect instant dessert that is sure to impress! 3 grams net carbs per serving.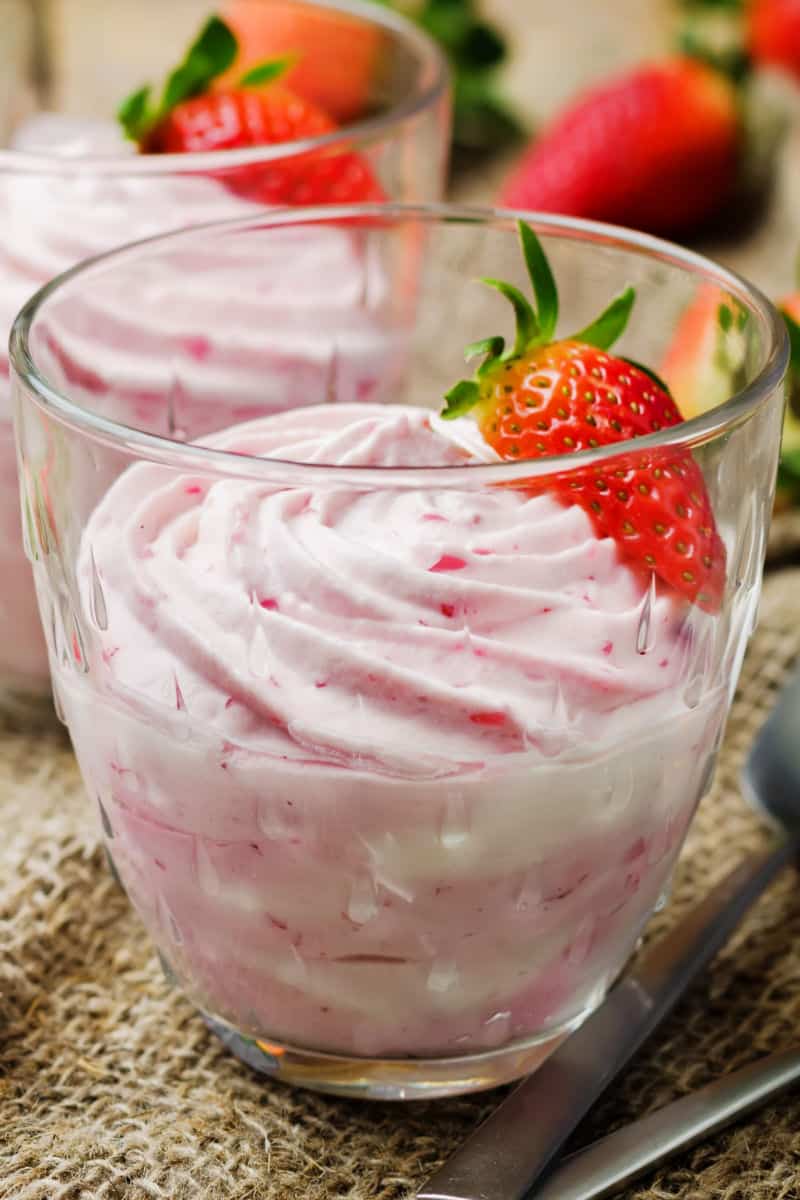 Keto Strawberry Mousse
When it comes to keto no bake desserts, my favorite recipes to make are peanut butter mousse, chocolate mousse, and this keto strawberry mousse.
If there is ever a way for me to make a dessert without turning on an oven, then I'm all over it. It's not that I don't love a good baked good or cake- quite the contrary! It's just if I had a choice to make something easier, then I'll jump onto that. Recently, my mom gifted me a bunch of strawberries, which are perfect for no bake desserts.
Ever since realizing that strawberries were one of a few keto approved fruits, I have been using them in a plethora of keto desserts. While I typically stick to making a cheesecake or shortcake with it, I've recently loved making a strawberry mousse.
I've been meaning to share a keto strawberry mousse recipe for quite some time. It's the BEST dessert to make whenever you have strawberries on hand, and I love how they need just 3 ingredients!
No refined sugar and no gelatine are needed, but you'd never tell. The texture is extra light, fluffy, creamy, and airy. It's sweet and full of strawberry flavor, without being overpowering.
I love entertaining during the warmer months and love whipping up this mousse for my friends- NO ONE believes me when I tell them it is low carb!
How do you make a keto strawberry mousse?
The Ingredients
Continue Reading in next page