Is there anything more comforting than a big plate of homemade lasagna? I've been working on a go-to lasagna recipe that is perfect for my family: easy to put together (you can have this done in 90 minutes!), to-die-for-flavor, LOTS of cheesy goodness, and NO boiling noodles (who has the time?) I'll show you all the details, step-by-step, for how to make the best lasagna of your life!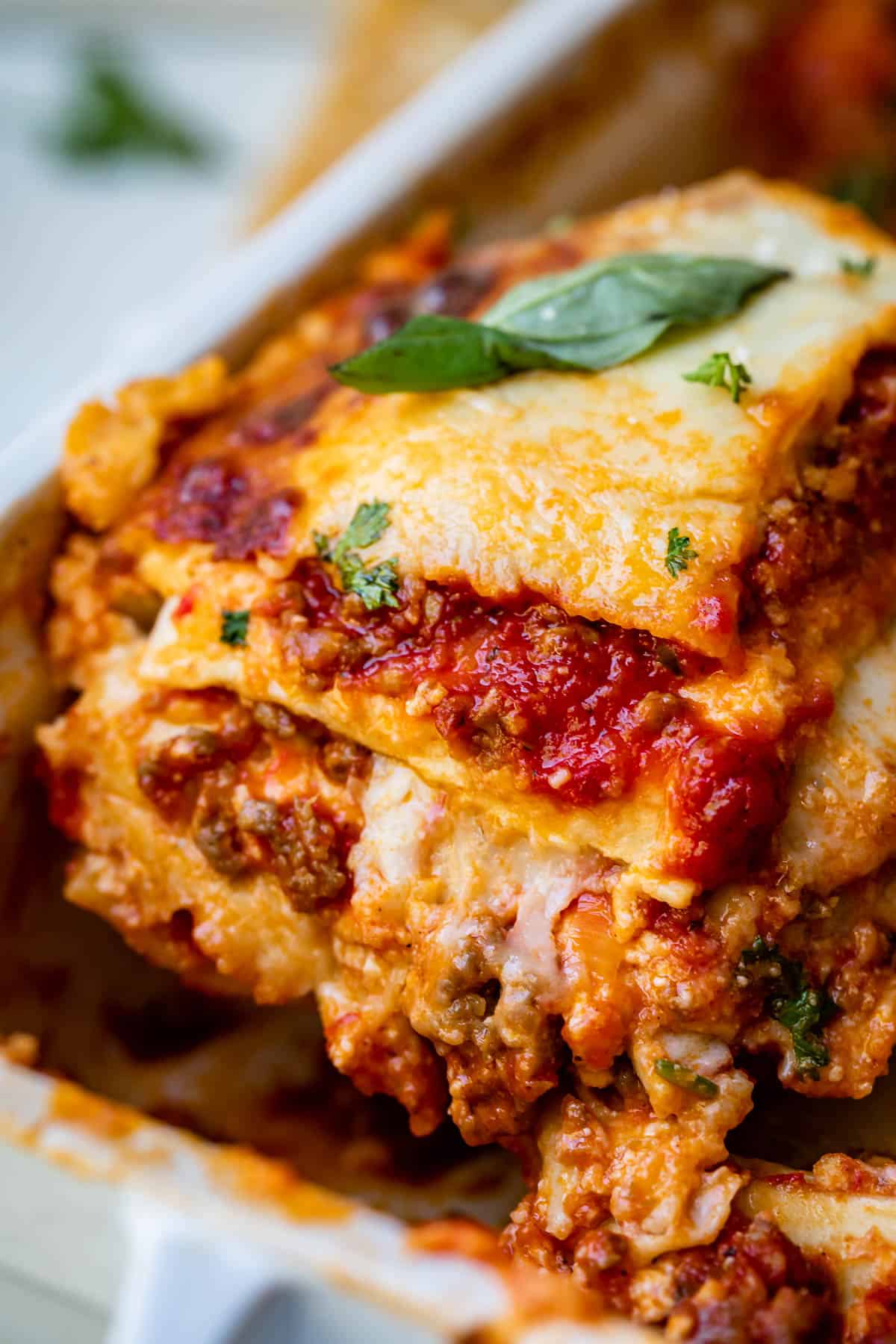 How to make Homemade Lasagna
This is not the recipe, it's just a quick overview, so that you have a basic idea of what you're getting into. I have a billion photos below, and the recipe card at the bottom of the post has all the details you need.
Make the sauce. You need a red sauce with meat, and I have two great recipes you can use: Easy Spaghetti Sauce (30 minutes) or Homemade Bolognese Sauce, which is going to take at least 90 minutes. You can make either sauce 24 hours ahead of time and store in the fridge.
Continue Reading in next page