This Lemon Blueberry Cheesecake is thick, creamy and flavored with tangy lemon and blueberries throughout. It sits in a graham cracker crust and is topped with a homemade blueberry sauce.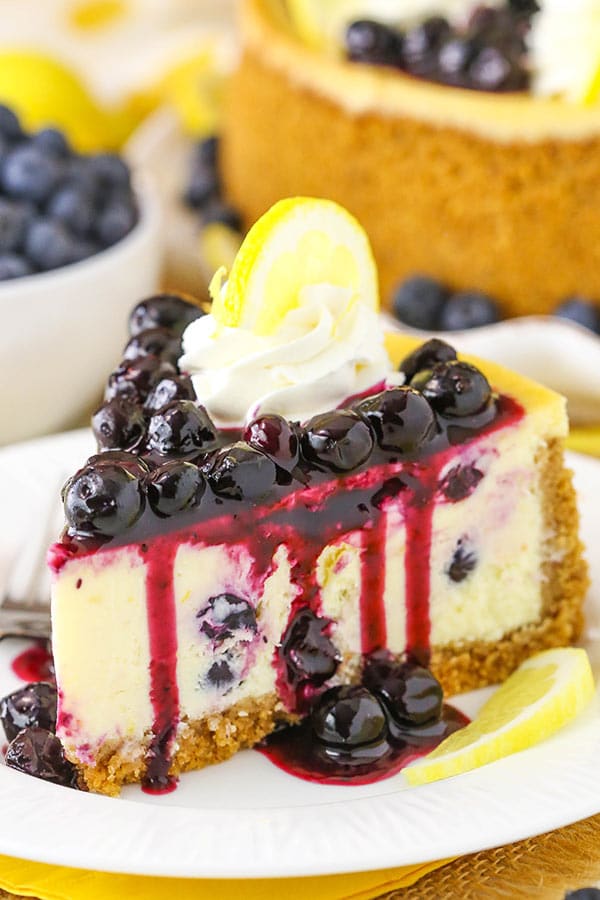 I am a big fan of lemon. Despite the hubs not being a fan, I continue to make lemon dessert after lemon dessert much to his dismay. I mean, how can you resist delicious things like this Lemon Cake. You can't. It wouldn't be right. And fortunately for me, my mom is a big lemon fan so I share these desserts with her.
Cheesecake is also a favorite of mine and with berries in season and so tasty lately, I decided to combine all these tasty things into one great cheesecake. There's just enough tart and sweet lemon flavor, fresh pops of blueberry in the cheesecake and then it's all topped with homemade blueberry sauce. Pure heaven!
So how would you make a Lemon Blueberry Cheesecake?
To start, you'll make the crust. I went with a classic graham cracker crust this time around and loved it. Combine the graham cracker crumbs, some sugar for sweetness and little butter to hold it all together, then press it into the pan. It bakes for about 8 minutes and then it's ready to go.
Next up is the filling. The lemon base of this Lemon Blueberry Cheesecake is easily my new favorite lemon cheesecake base. If you've ever made my lemon curd, you'll recall that it's made with egg yolks, no egg whites. I find that this gives a better lemon flavor, so I used that idea in this cheesecake and swapped out one of the whole eggs for egg yolks. It really accentuated the lemon flavor, making this lemon base the best!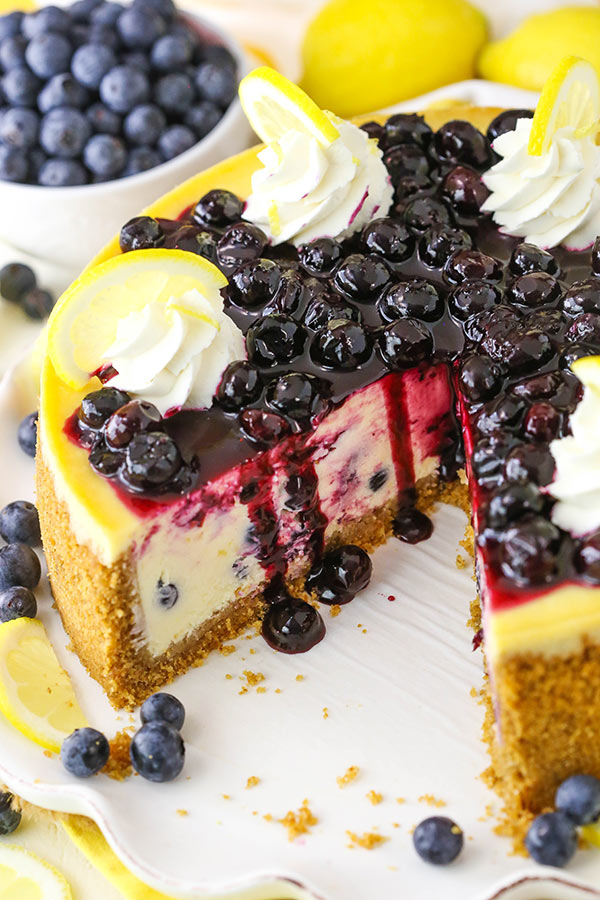 Continue Reading in next page