This spongy Lemon Cake Roll is packed full of fresh lemon flavor and it's filled with a luscious lemony cream cheese/whipped cream filling! It's the perfect dessert to make when you're in the Spring mood and it also looks elegant and impressive!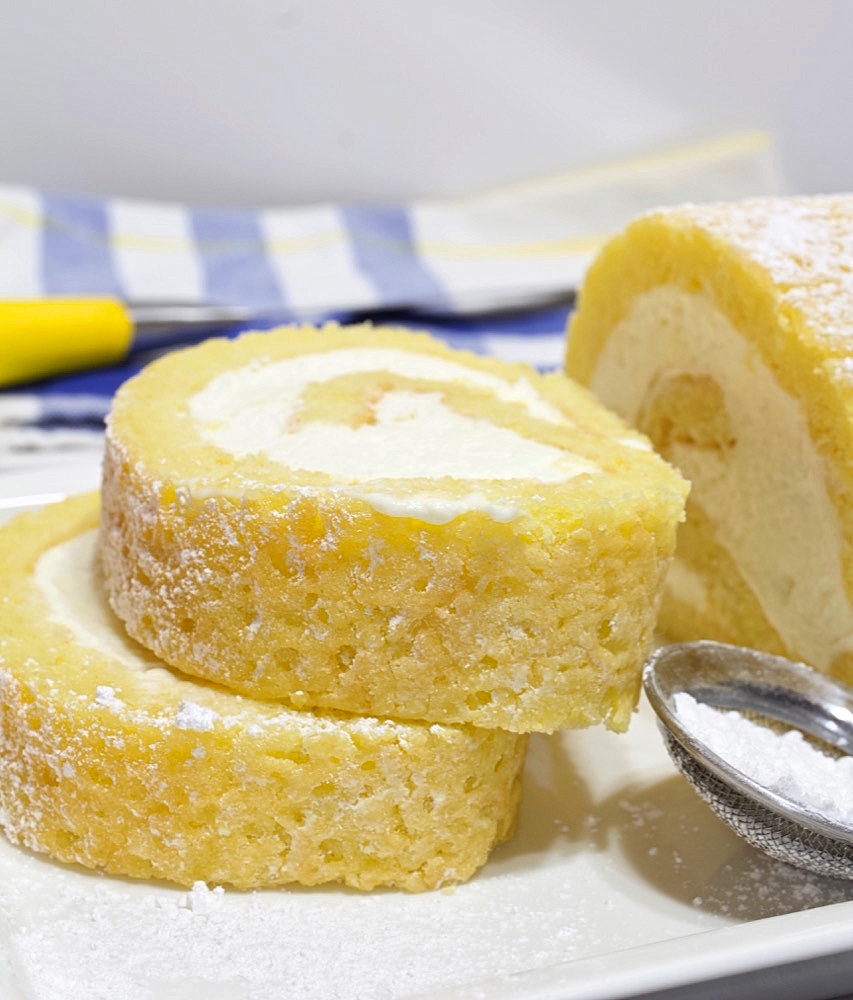 Today's 70-degree weather here in Kentucky has put me in the Spring mood. And when I'm thinking Spring, I'm thinking lemons! I actually posted this recipe a few years back, but it's been in need of some updated pictures and I was in the mood to make it, so here we have it, a spongy Lemon Cake Roll with a lemony cream cheese-whipped cream filling.
Some people feel intimidated by the thought of making a cake roll, however, cake rolls really are easy to make and the end result is an impressively elegant looking spongy cake roll that is equally delicious!
MAKING THE CAKE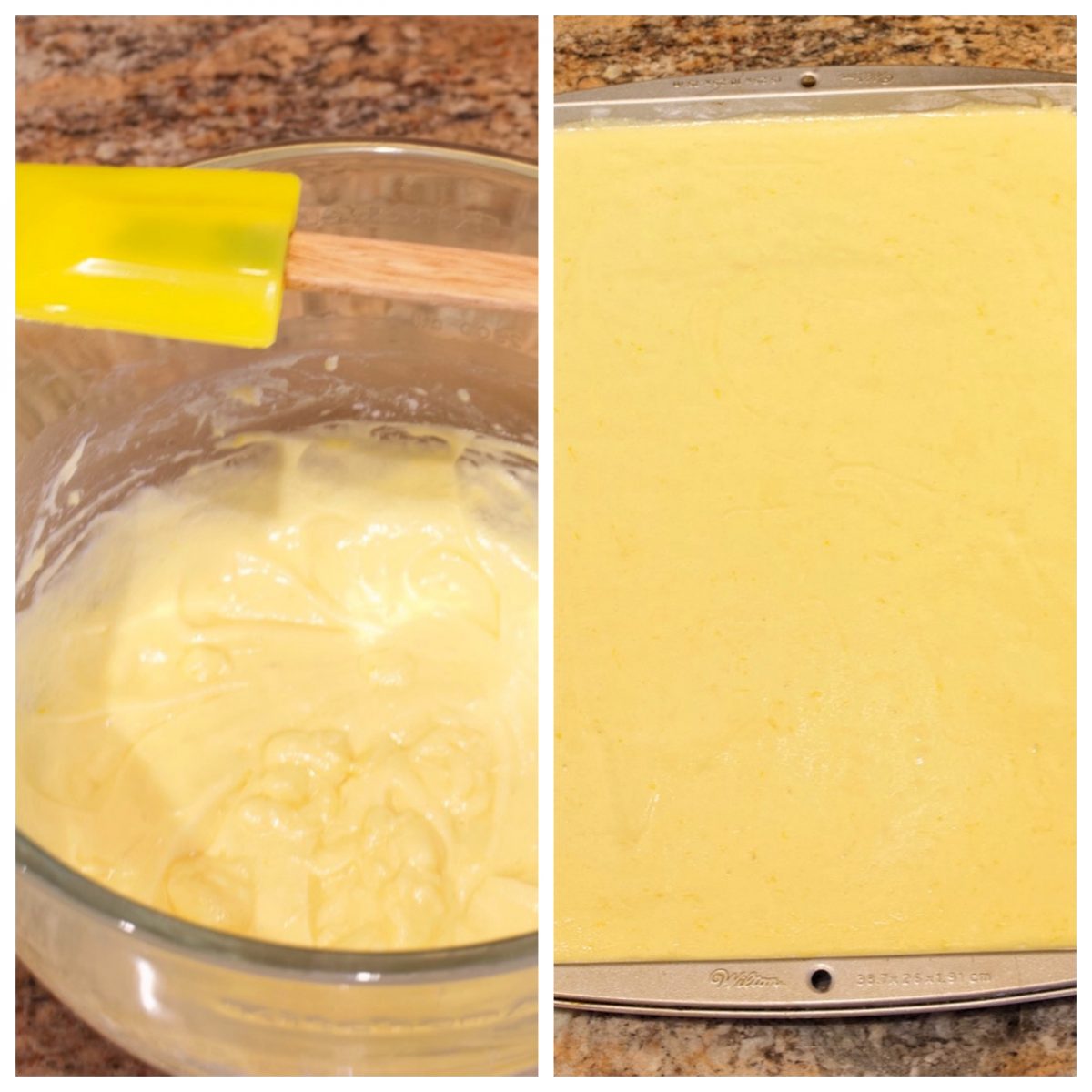 The cake is a sponge cake. It's made with cake flour, resulting in a light and airy texture, (spongy), and it has just enough baking powder to make it rise perfectly but not too much. The cake gets baked in a jelly roll pan, allowing it to be thin enough for rolling, yet thick enough to be spongy and light.
BAKING AND ROLLING THE CAKE
First, you need to line a jelly roll pan with parchment paper, then grease and flour the paper. Some people leave an overhang of paper on each end, but I don't feel this is necessary. An overhang is primarily used when you're going to lift the baked item from the pan. In this recipe, you are going to invert the cake onto a lint-free cotton towel that has been liberally dusted with powdered sugar.
First Roll Once you remove the cake from the oven, run a sharp knife around the edges of the pan to loosen the cake. Slightly tap each end of the pan on a counter to ensure the cake is not stuck around the edges of the pan. Invert the cake onto the powdered sugar towel. Peel off the parchment paper. Sprinkle more powdered sugar over the inverted cake. Now, starting on the short end nearest you, roll the cake and the towel into a roll, rolling as tightly as possible. Place the roll in the fridge to cool completely.
Continue Reading in next page