This easy lemon orzo salad is loaded with fresh veggies and herbs and tossed in a simple lemon dressing. It comes together in 20 minutes and makes for the perfect side dish or light lunch.
Light, refreshing and packed with lemon flavor, this lemon orzo salad recipe is the perfect side dish for your upcoming summer gatherings.
With a combination of tender orzo pasta, crisp cucumbers, sweet peas and tangy feta cheese this salad is sure to become a new summer favorite.

What is Orzo?
Orzo looks kind of like rice, but it's actually pasta! It is made from wheat so steer clear if you have a gluten intolerance or allergy. You can cook it like rice (where the orzo absorbs the liquid) or more like pasta where you boil the orzo and drain the extra liquid after cooking. It can be eaten hot or cold and is a super versatile ingredient!
Orzo, being a type of pasta, offers a good source of carbohydrates for energy, and when made from whole grains, it can also provide dietary fiber and essential nutrients like B vitamins and iron.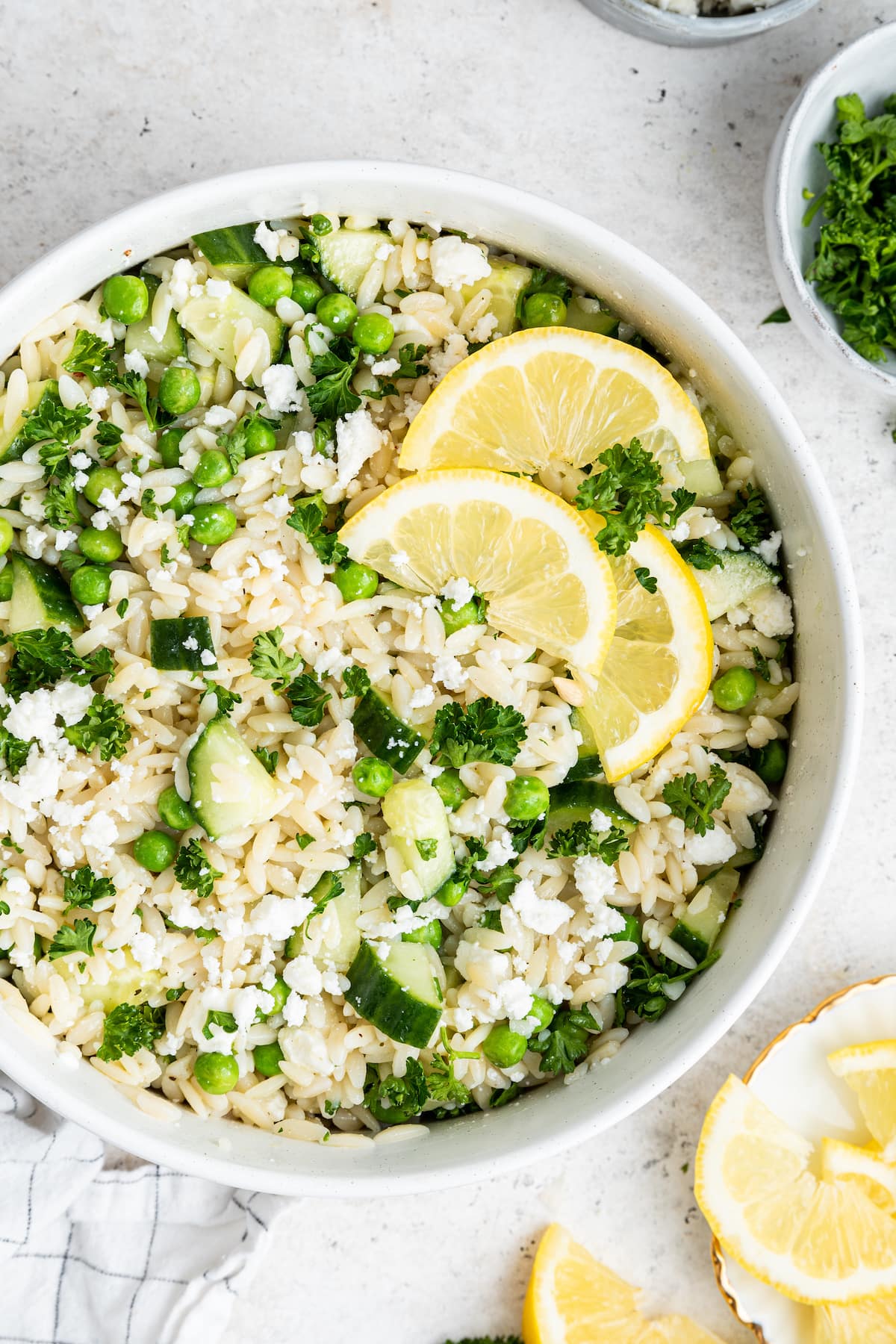 Why You'll Love This Recipe
Quick and Easy: With minimal ingredients, this salad comes together in no time.
Versatile: Perfect as a side dish for a summer potluck or BBQ, but can also be eaten for lunch or dinner. Add your favorite protein to make it a full meal!
Refreshing: The lemon, cucumber and fresh herbs give this salad a refreshing taste.
Great for meal prep: Make it ahead of time for meal prep. The flavors get even better as it sits!
Crowd-pleaser: The delightful mix of flavors and textures is sure to impress at any gathering.
Ingredients Needed
orzo pasta – orzo is a small, rice-shaped pasta that's ideal for salads. It cooks quickly and soaks up flavors beautifully. I like to buy whole wheat orzo because it contains more fiber than regular orzo.
frozen peas – thawed frozen peas add a nice sweetness and texture to the salad. They're also a great source of fiber and protein.
cucumber – fresh cucumber brings a crunchy texture and refreshing taste. Feel free to use a regular cucumber or english cucumber.
curly parsley – freshly chopped parsley adds a touch of green and a mild, herby flavor. You can also use flat-leaf parsley if preferred.
feta cheese – the crumbled feta adds a tangy, salty dimension that pairs perfectly with the lemon.
lemon juice – fresh lemon juice is key to making this salad zingy and vibrant. It's always recommended to use fresh lemons for the best flavor.
olive oil – olive oil adds richness, healthy fats and helps to bring all the flavors together.
sea salt & ground pepper – for seasoning.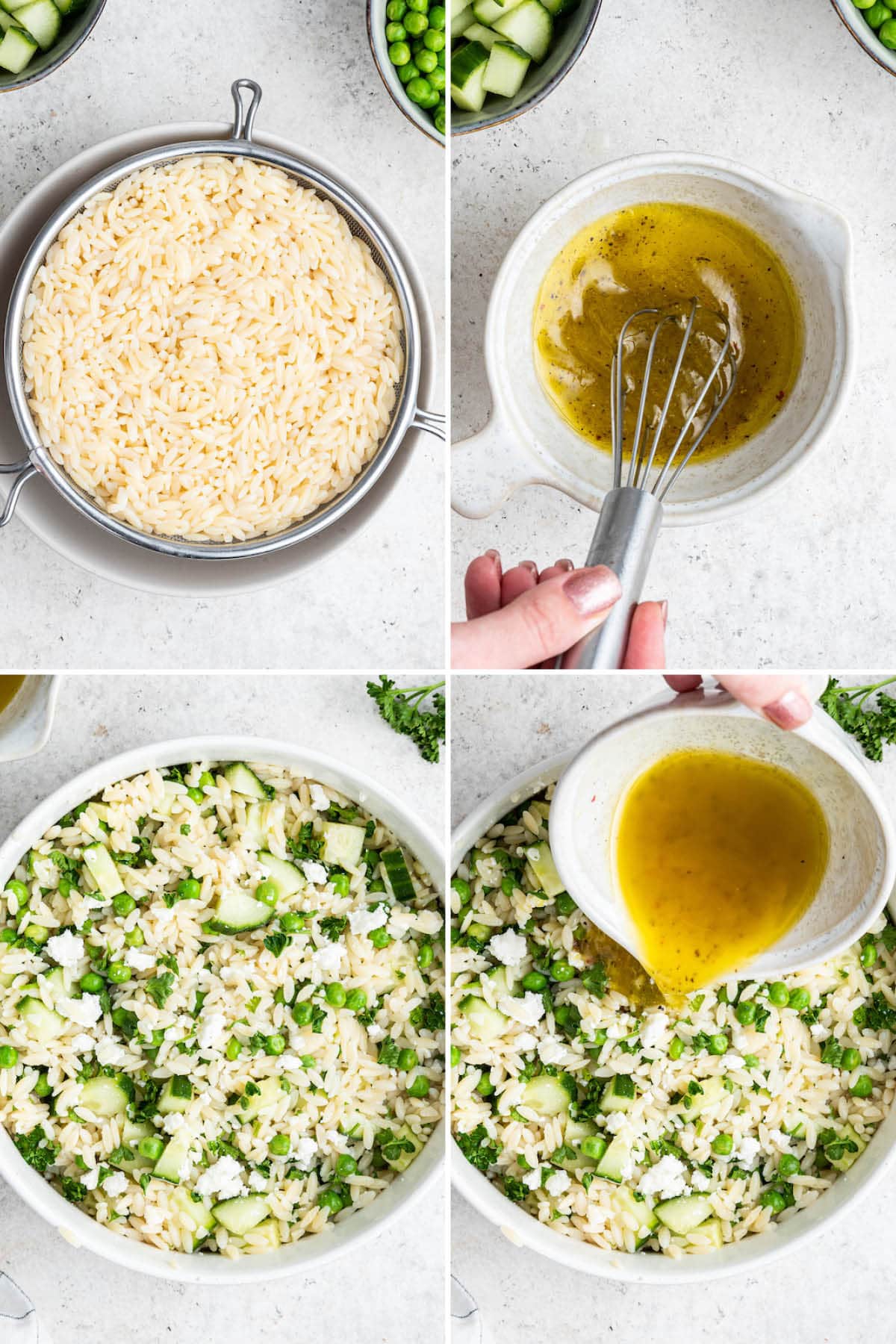 Continue reading in next page