This Loaded Mashed Potato and Meatball Casserole combines two family-friendly favorites into one irresistible dinner! Tender meatballs in marinara are topped with mozzarella, and baked over creamy, loaded mashed potatoes.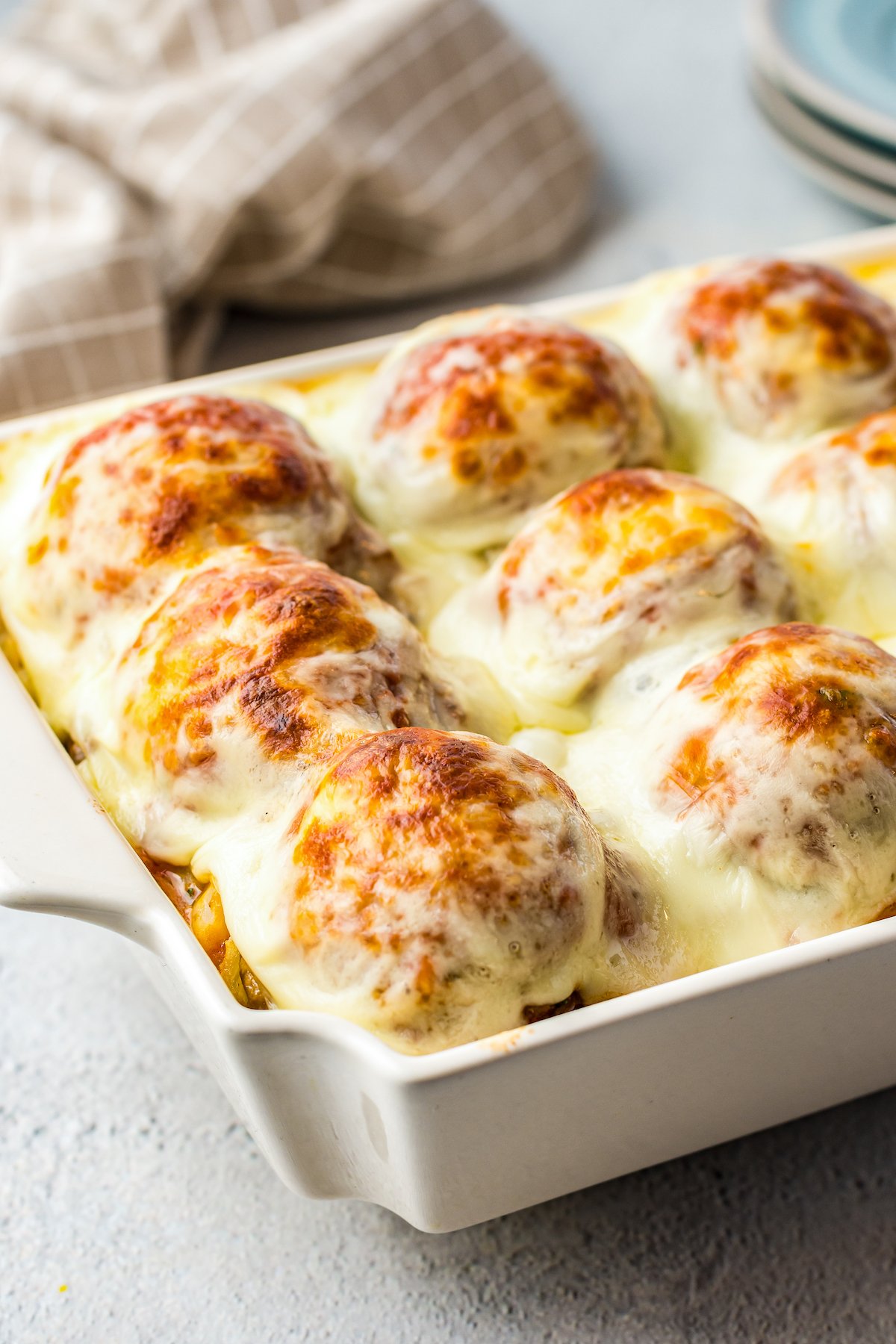 Savory Meatballs and Marinara with Loaded Mashed Potatoes
This easy potato and meatball casserole dish is perfect for busy families! It's solid, wholesome comfort food that's easy to make, even on a weeknight. Loaded mashed potatoes are topped with juicy Homemade Meatballs, my favorite Homemade Marinara Sauce, and cheese. Baked until bubbly, this casserole is a terrific combination of two favorite dishes.
Another great thing about this recipe is that it doesn't have to be cooked completely (or at all) from scratch. You can choose which elements of this recipe you want to make from scratch, or use store-bought. It's up to you! I use store-bought, refrigerated mashed potatoes (that we doctor up with all the fixings) to save time, but you could also use frozen meatballs and marinara sauce from a jar. Easy!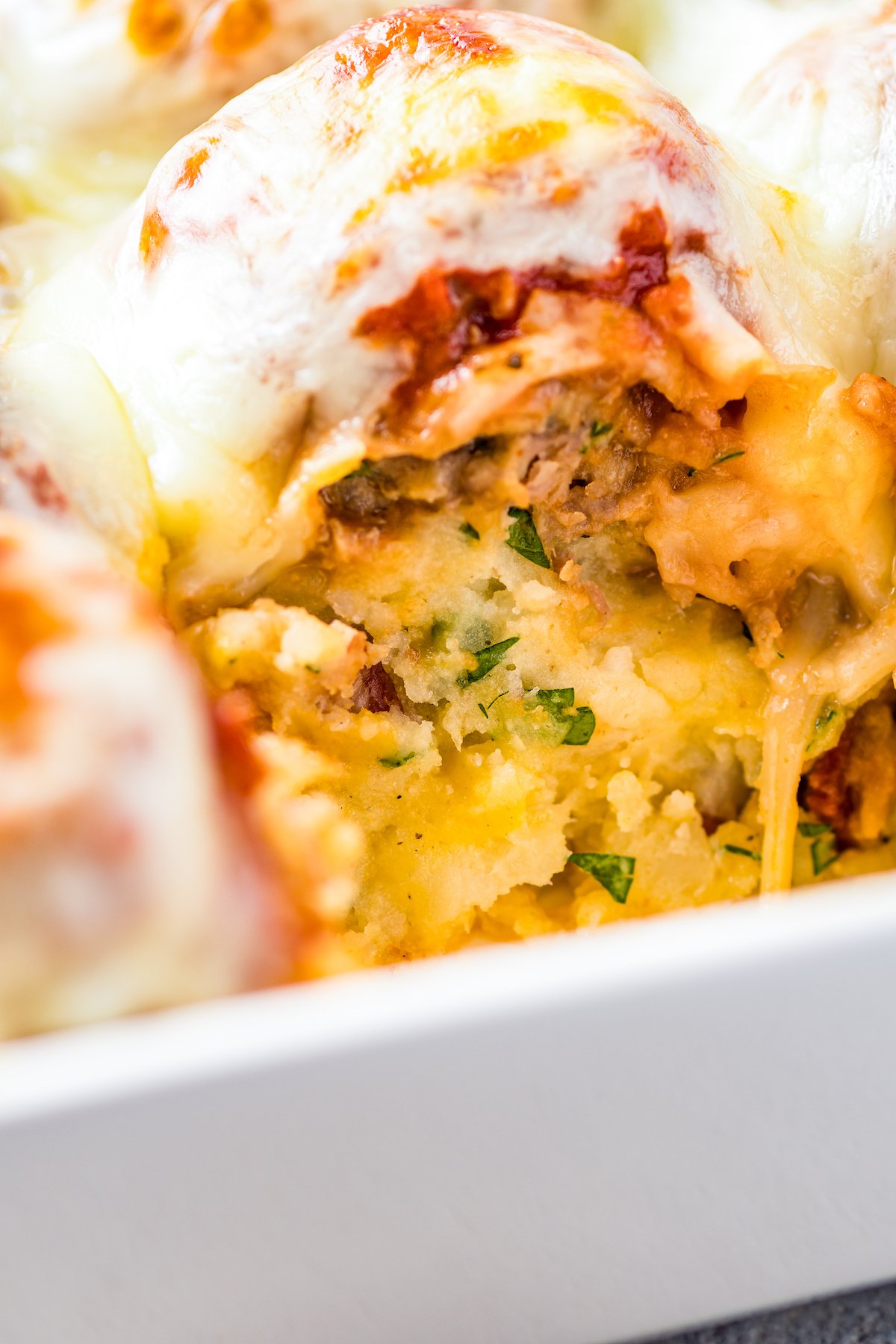 What You'll Need
To make this recipe, you'll need the ingredients for the meatballs, potatoes, and sauce. Each item is simple, and uses mainly pantry staples and fridge basics. Here's the complete list: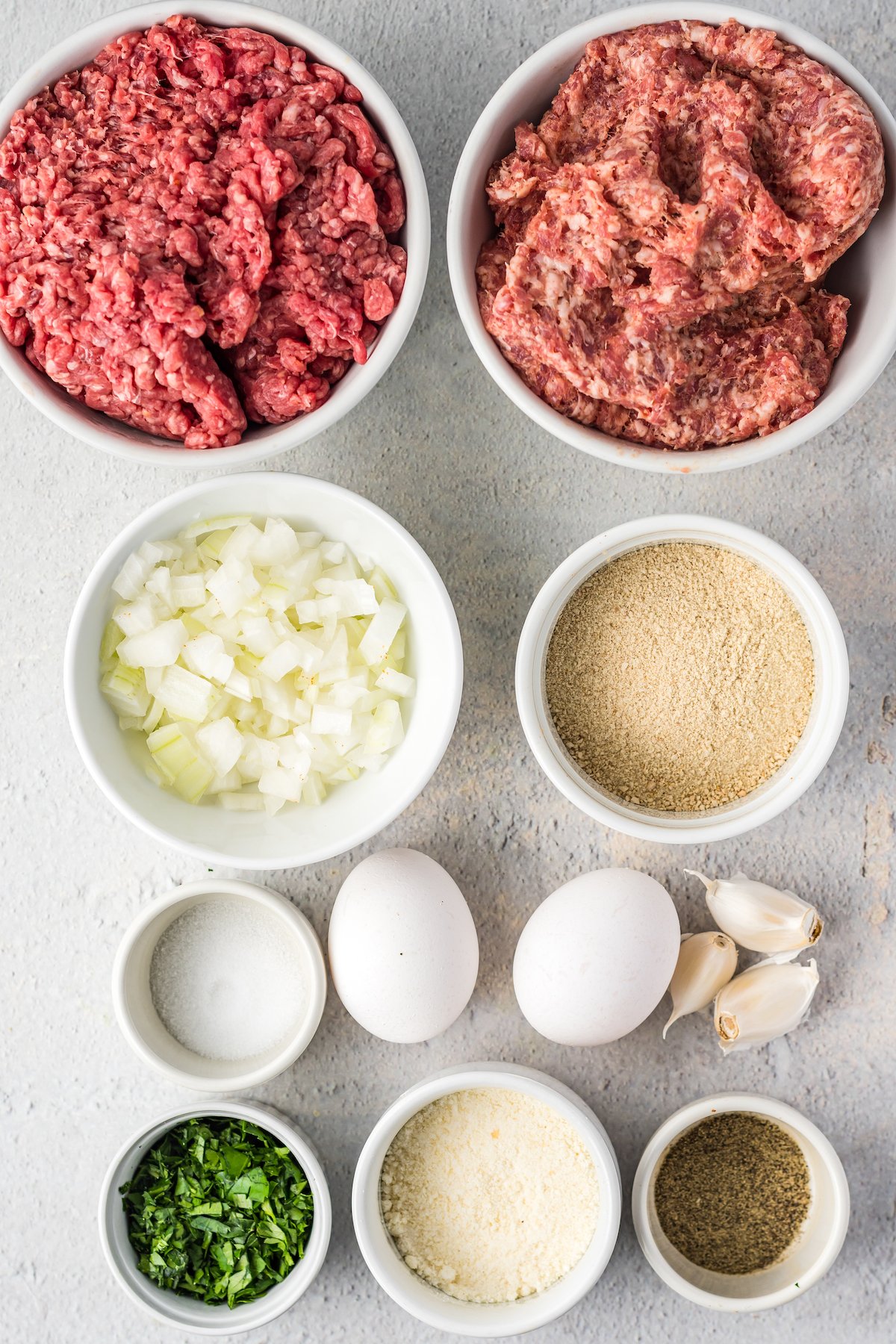 For the Meatballs
Continue Reading in next page