Macaroni salad is a creamy pasta salad that never disappoints. You can make it with simple veggies and a tangy mayo-yogurt dressing.
The result is a delicious summer salad with a cooling crunch and luscious creaminess. You can make it ahead and serve it as a main or side dish for potlucks, picnics, and barbecues.

Ingredients & Substitutions
Pasta
You can use any Italian pasta to make macaroni salad. The most common shape is elbow macaroni.
Other shapes that work well are fusilli, rotini, and ditalini.
Frozen peas
We include frozen peas to add a naturally sweet flavor, bright green color, and fulfilling protein.
You can cook the frozen peas in the same pot with the pasta.
Bell pepper
Crunchy red bell pepper is best; cut into small pieces.
Substitute halved cherry tomatoes or yellow bell pepper for red bell pepper.
Celery
Celery adds crunch and freshness, and we love it in macaroni salad. Cut it into small pieces.
Substitute thinly sliced radishes for celery.
Red onion
The red onion should be finely chopped.
Substitute shallots or green onions for red onion.
Carrot
The carrot adds color and sweetness. You can grate it with the large holes of a box grater.
Substitute corn for carrots.
Pickle cucumber
You can add dill pickles, sour pickles, or sweet pickles, chopped into small pieces.
Substitute sweet pickle relish, capers, or olives for pickles.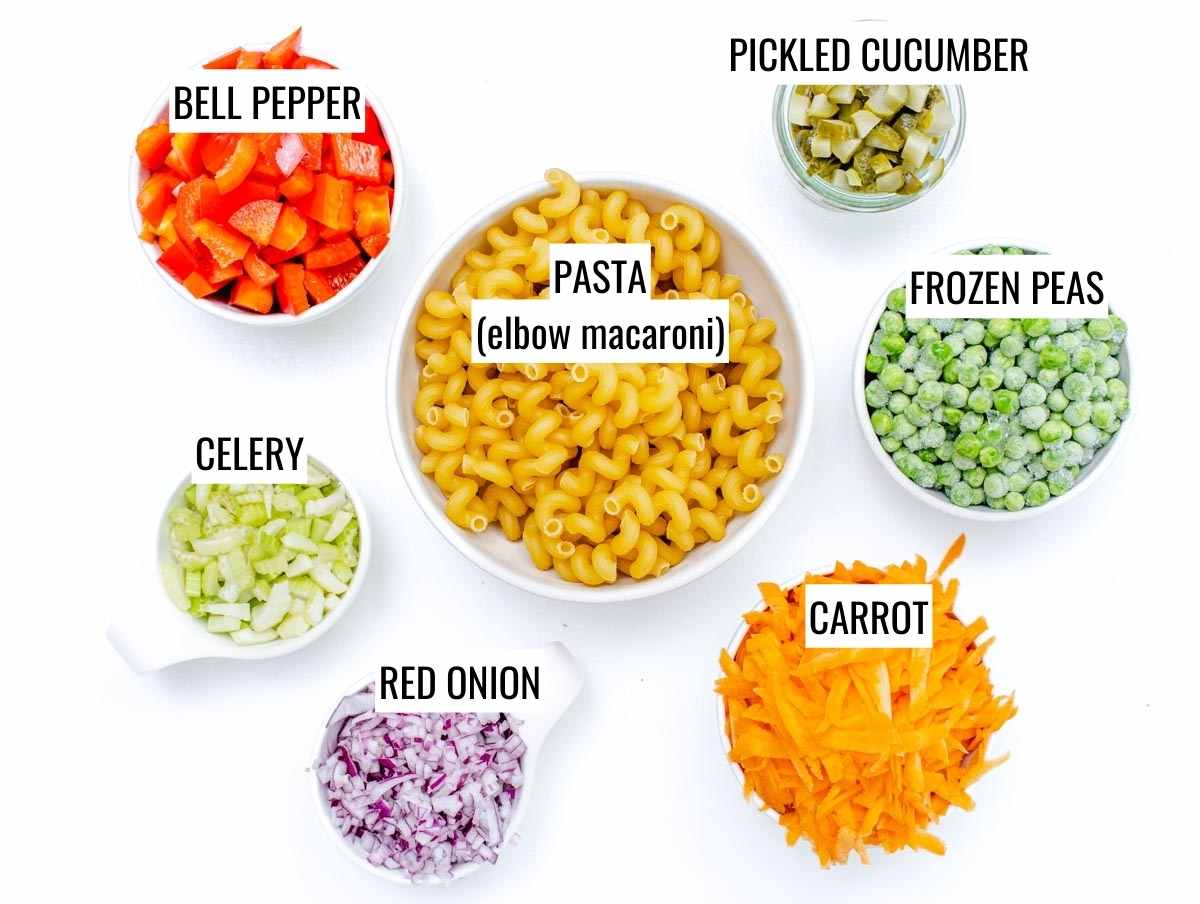 Continue reading in next page