This million dollar spaghetti casserole is out-of-this-world delicious. It combines spaghetti noodles, Italian seasoning, Italian sausage, and marinara sauce, all layered in a creamy three-cheese blend. Yeah, it's so tasty, tasty! And it's so easy to make too. In fact, just 20 minutes of prep work is all you'll need to invest to put this million dollar spaghetti casserole together, and the oven takes care of the rest!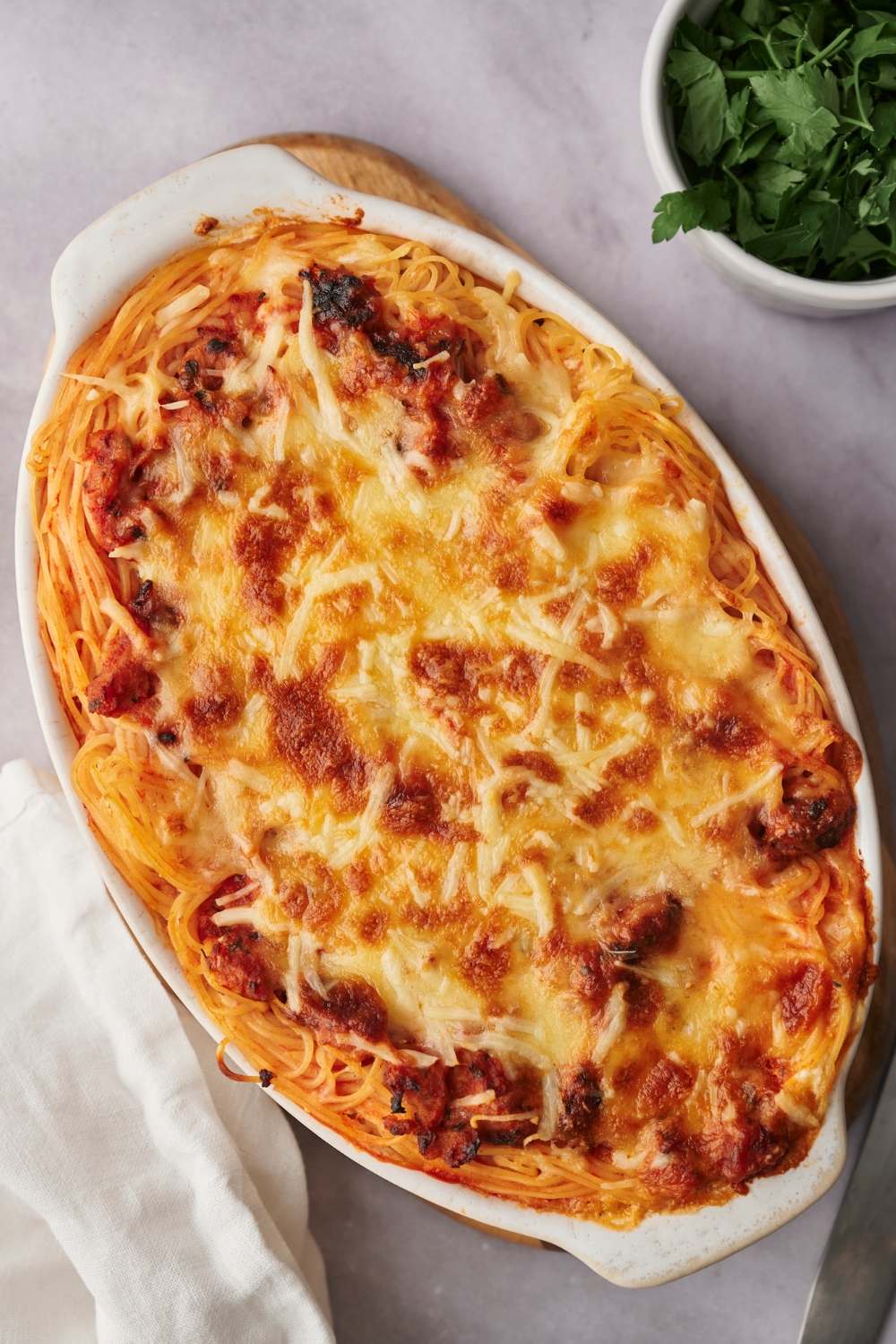 THE BEST MILLION DOLLAR SPAGHETTI CASSEROLE
Dinner doesn't get any easier – or more delicious – than this million dollar spaghetti casserole. Honestly, it might be one of my favorite pasta dishes ever!
And, honestly, it's crazy easy to make too. Just 3 simple steps are all you'll need to follow to make it. Plus, the majority of the time it takes to cook is completely hands-off since the oven does the heavy lifting – or should I say cooking?
By the way, while your spaghetti casserole is baking, you'll have plenty of time to make this air fryer garlic bread to serve alongside it.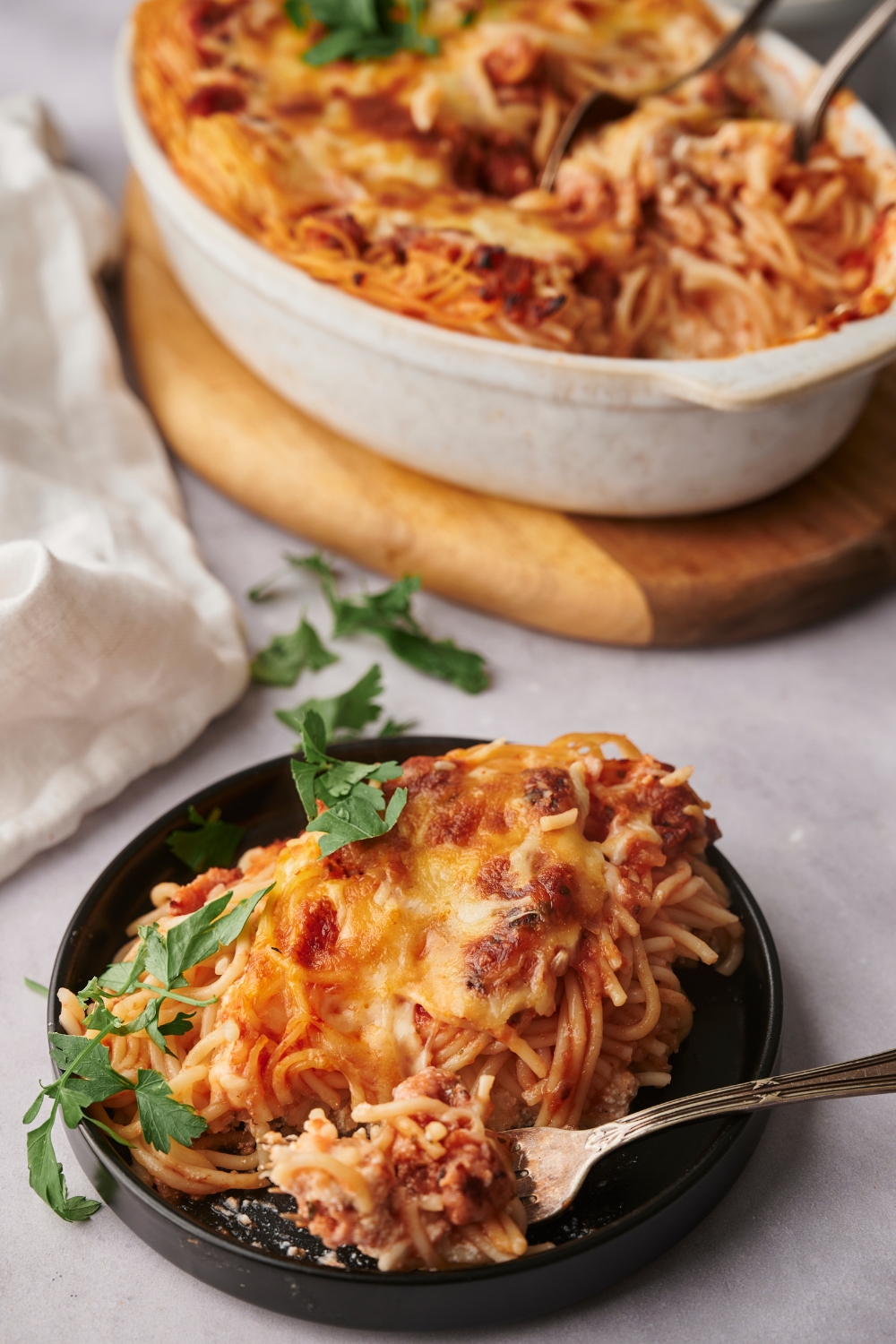 INGREDIENTS
Another reason this is one of my favorite pasta recipes is that it's made with all simple ingredients. In fact, you probably have everything you need on hand to make it already!
Anyway, here's what you'll need to make this million dollar spaghetti casserole:
8 oz. spaghetti noodles
½ onion, chopped
1 garlic clove, minced
½ lb. Italian sausage (chopped or ground)
1 tbsp. Italian seasoning
2 cups tomato sauce (or any spaghetti sauce)
4 oz. ricotta cheese
4 oz. cottage cheese
2 cups shredded mozzarella cheese
1-2 tbsp. olive oil
Fresh parsley to serve
Pretty simple stuff, eh?
Oh, and you can use almost all of these same ingredients to make this fried spaghetti recipe as well. It's another easy and delicious spaghetti recipe, so I highly recommend giving that a shot sometime too!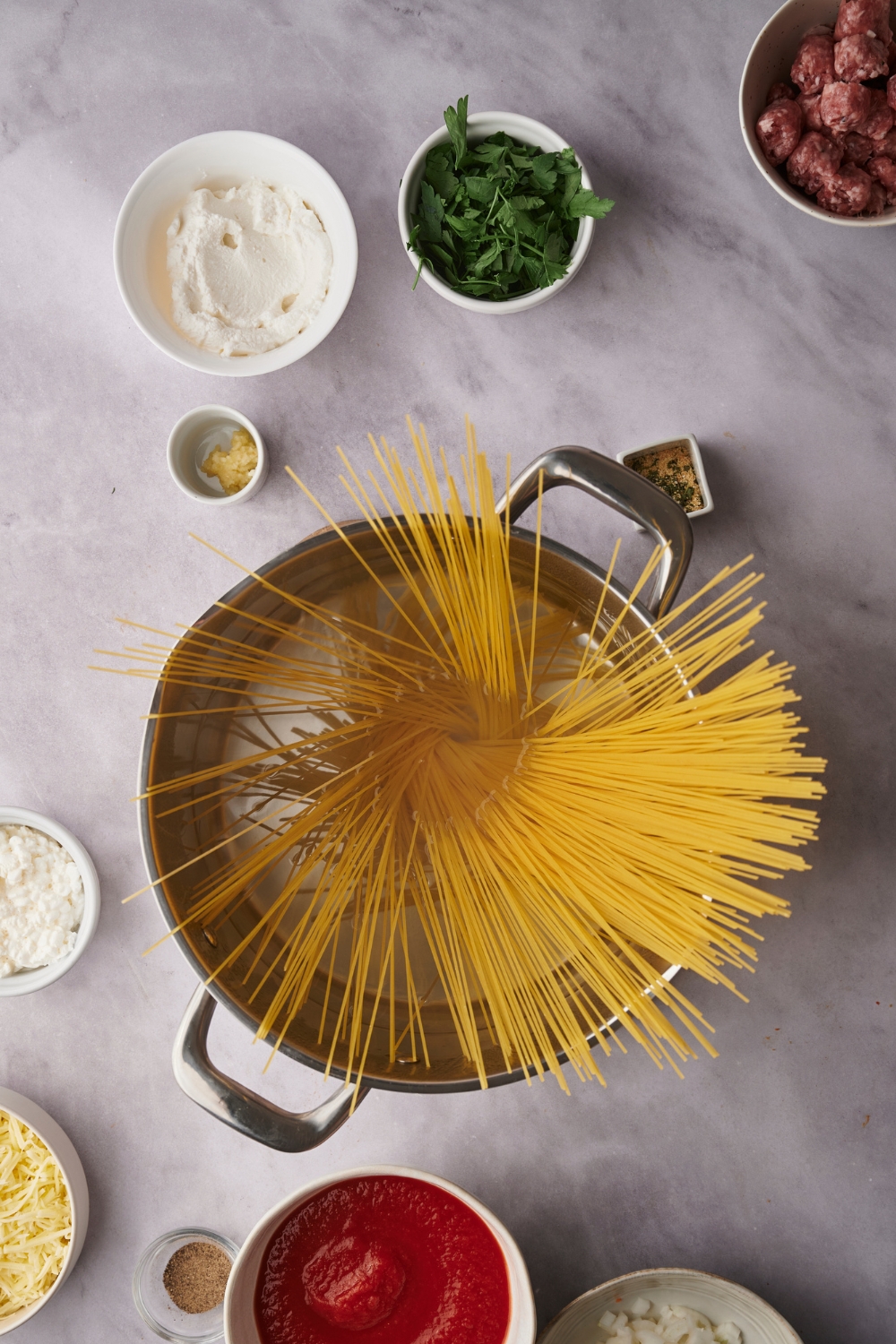 INGREDIENT SUBSTITUTIONS AND SUGGESTIONS
Continue Reading in next page