Now, I think this million dollar spaghetti recipe is perfect when it's made with everything listed above. However, you can always make some substitutions to make this casserole better suit your tastes.
For instance, you can substitute ground Italian sausage with ground beef, ground turkey, or ground chicken. Honestly, any ground meat will work! In fact, if you want to make this a vegetarian dish, you can leave the meat out entirely.
As for the cheese mixture, if you don't have ricotta cheese, you can use cream cheese instead, and it will give this million dollar spaghetti an incredibly creamy texture. I've done this a few times, and the results have been great each time.
Lastly, if you want to make an even cheesier topping for the casserole, you can add some grated parmesan to go along with the mozzarella.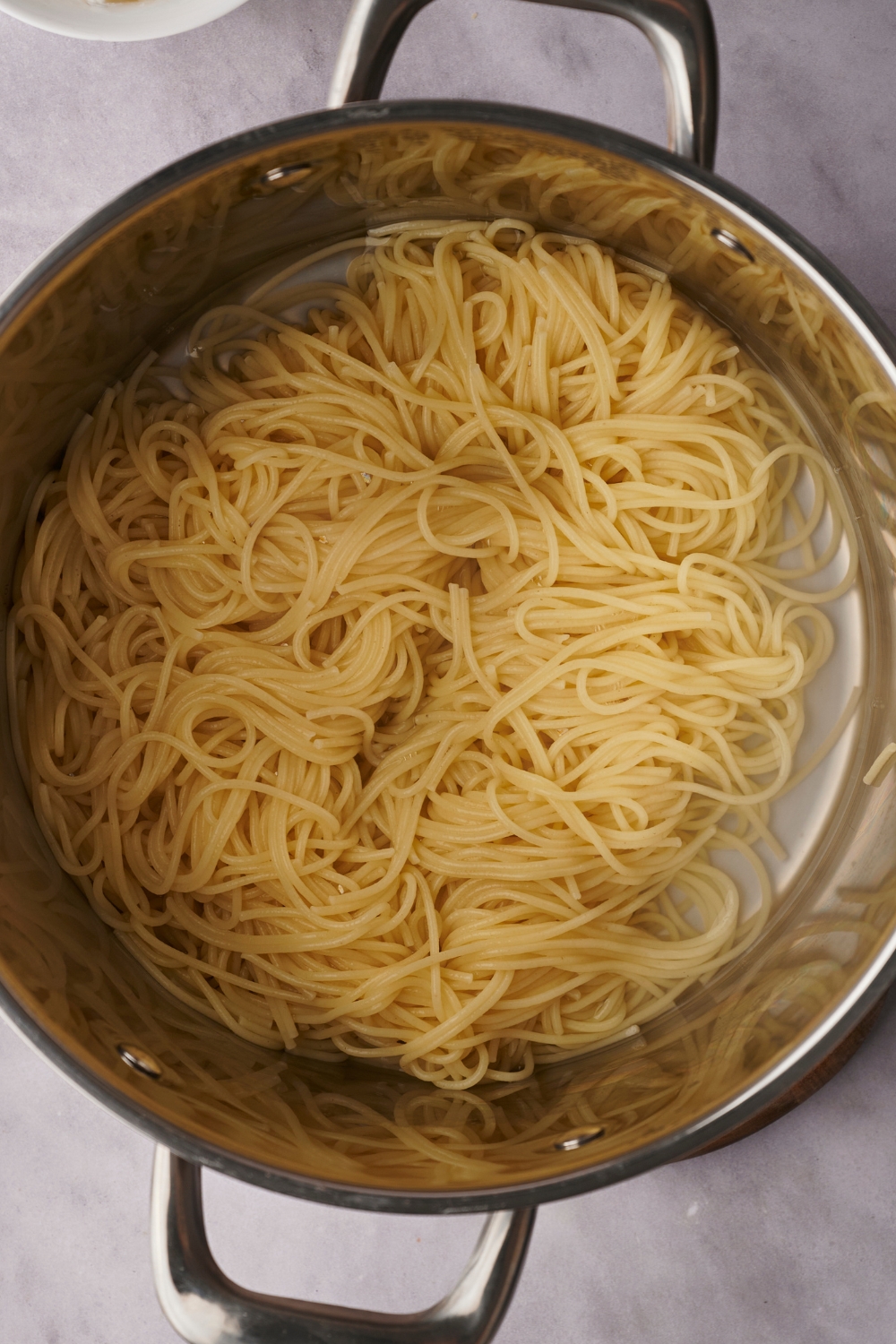 HOW TO MAKE MILLION DOLLAR SPAGHETTI CASSEROLE
Now, just so you know, this million dollar spaghetti casserole recipe will take about 45 minutes to make from start to finish, but the majority of that is letting it do its thing in the oven.
Really the only work you're responsible for is cooking the spaghetti and sausage, and layering the casserole – that's all there is to it.
Anyway, let's not waste any more time and get cooking!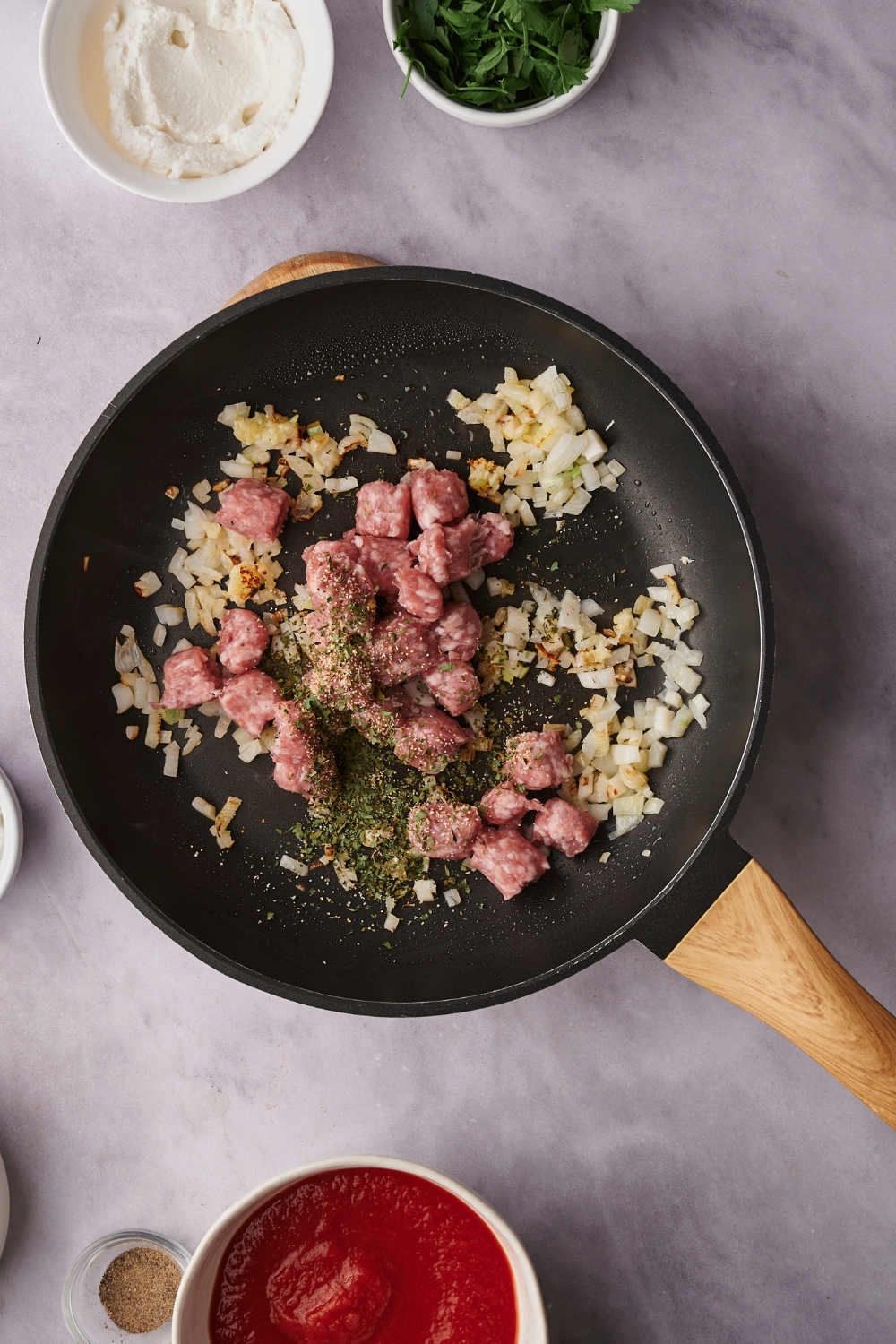 STEP 1: COOK THE SPAGHETTI
First, you'll want to preheat your oven to 350°F (180ºC).
Next, you can cook the spaghetti noodles according to the pasta package instructions. I like to cook my spaghetti al dente to avoid it getting mushy while baking, but you can cook it however you want.
Anyway, once the spaghetti is cooked, you'll want to return it to the pot and add half of the tomato sauce to it.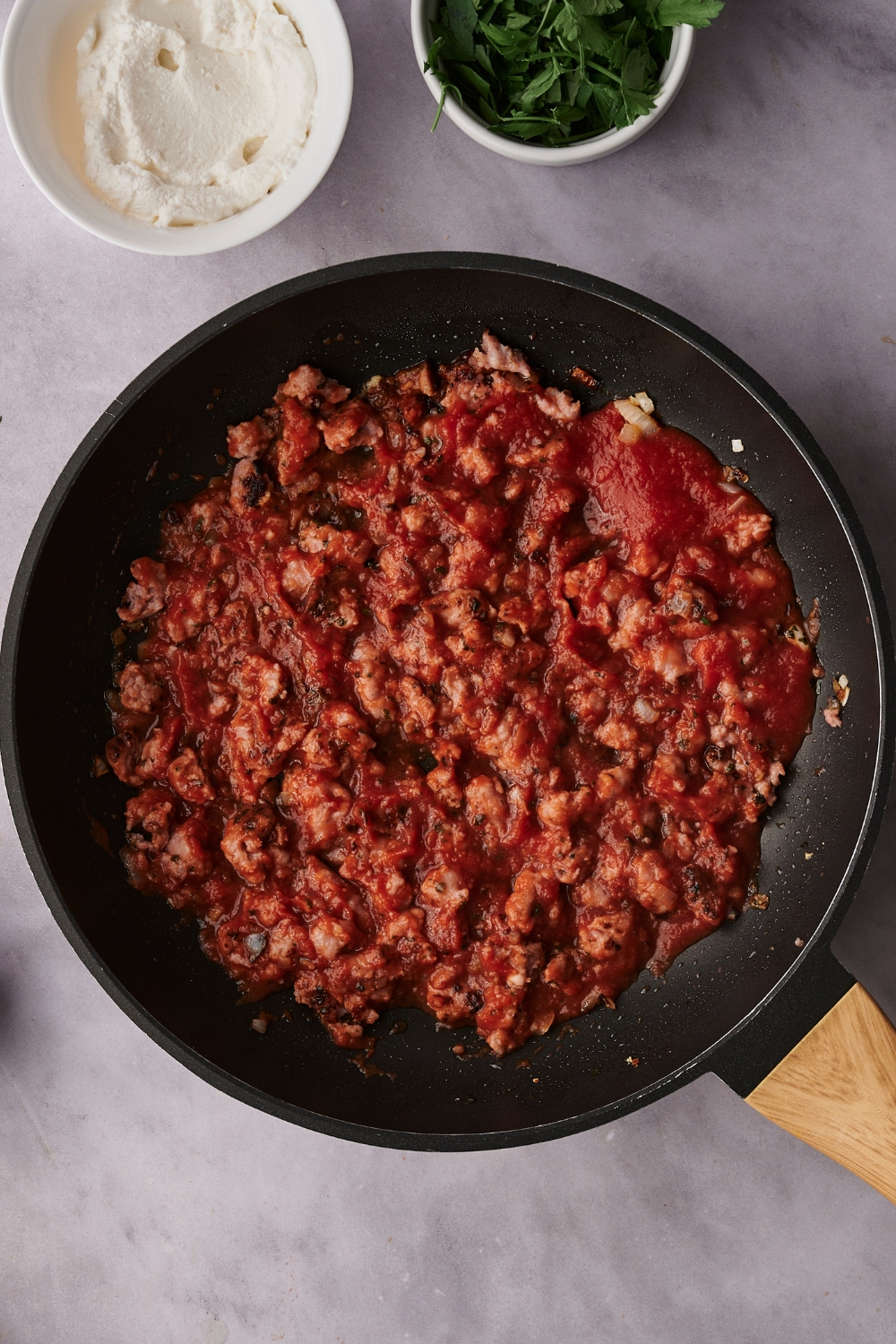 STEP 2: COOK THE SAUSAGE
Continue Reading in next page