Mini Pumpkin Cheesecakes with Streusel Topping are delicious, crowd-pleasing, fall and Thanksgiving desserts. Pumpkin cheesecake in mini individual servings is not only more fun to serve and eat, but also easier to make. They bake faster and take less chilling time than a whole cheesecake does!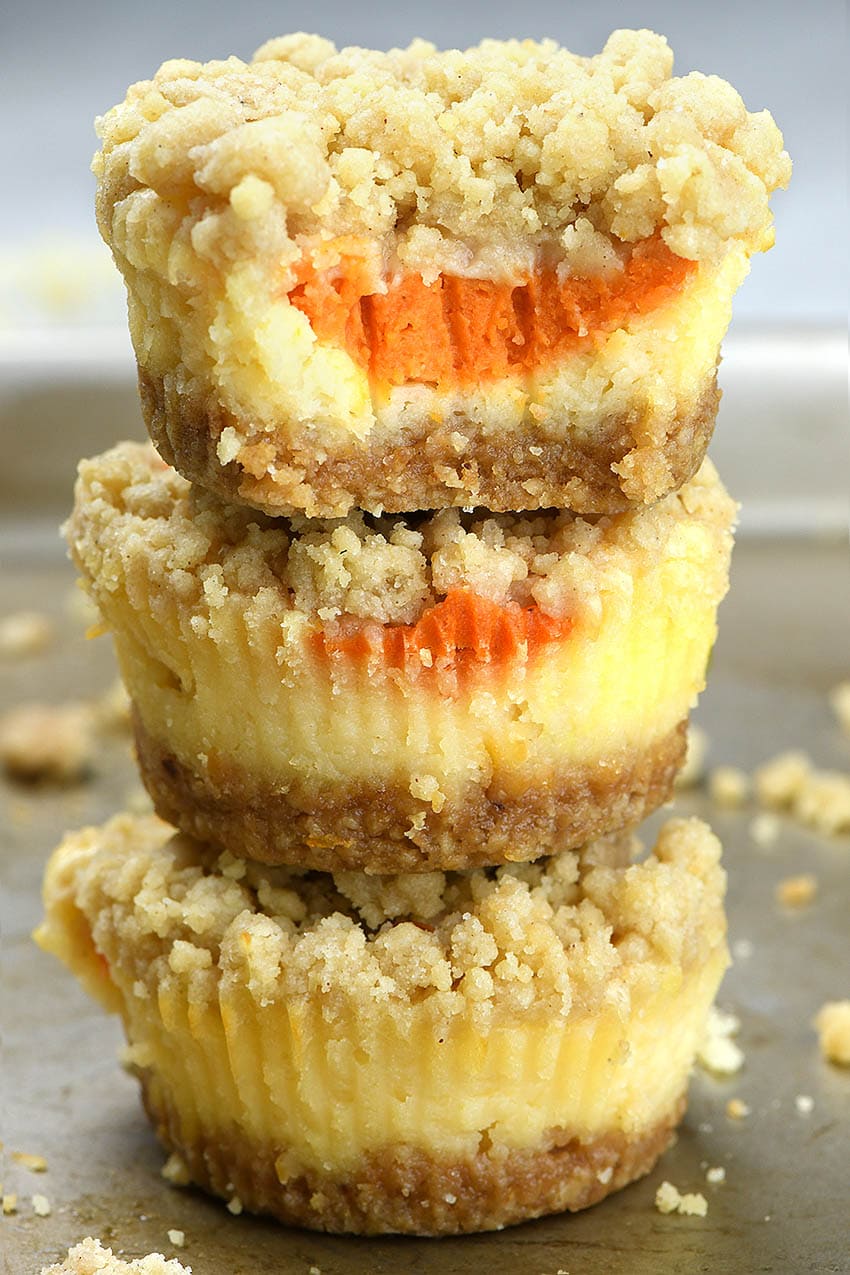 Pumpkin Cheesecake Cupcake Recipe
Fall baking season is in a full swing!! I've started it with Pumpkin Bread Cheesecake recipe. As I said, I made a lot of Homemade Pumpkin Puree, and it's time to start testing new recipes with pumpkin. And if you are craving all of the season's comforting flavors, then you must try these Mini Pumpkin Cheesecakes.
Mini Pumpkin Cheesecakes are a must on fall baking list this year!
A few years ago, I shared these gorgeous Mini Pumpkin Swirled Cheesecakes. They are perfect homemade treat to satisfy your fall flavor cravings, too. Pumpkin and cheesecake are definitely a winning combination!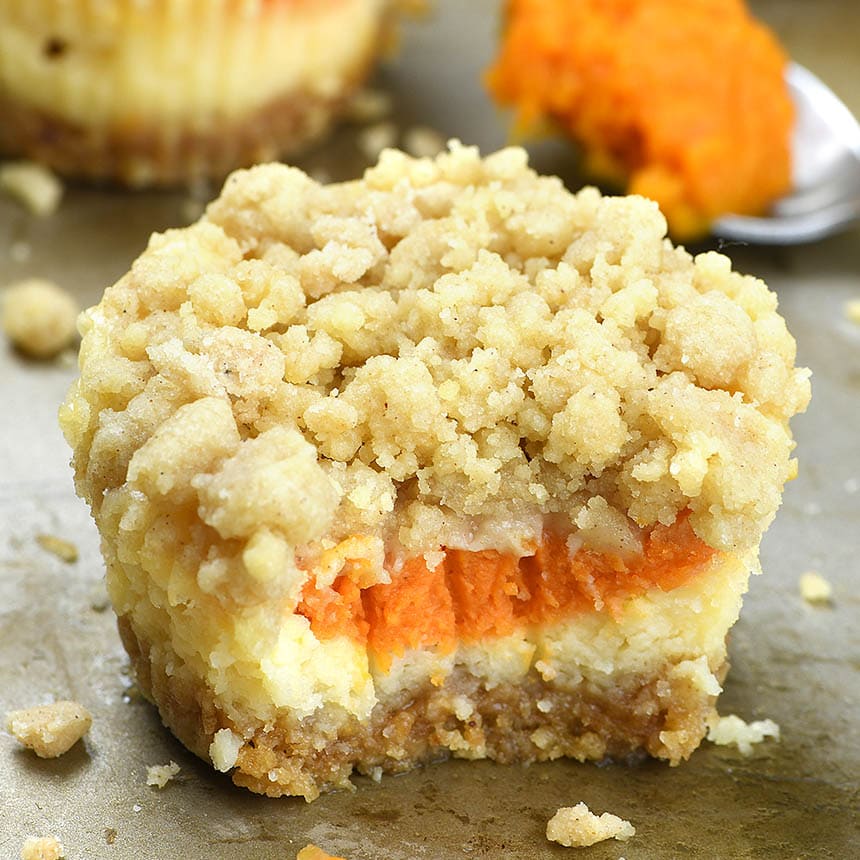 How to Make the Best Pumpkin Cheesecakes:
Continue Reading in next page