This vanilla layer cake is the one cake that everyone needs to know how to make. Three layers of moist, fluffy vanilla cake are filled and frosted with rich vanilla buttercream. It's wonderfully simple and absolutely heavenly.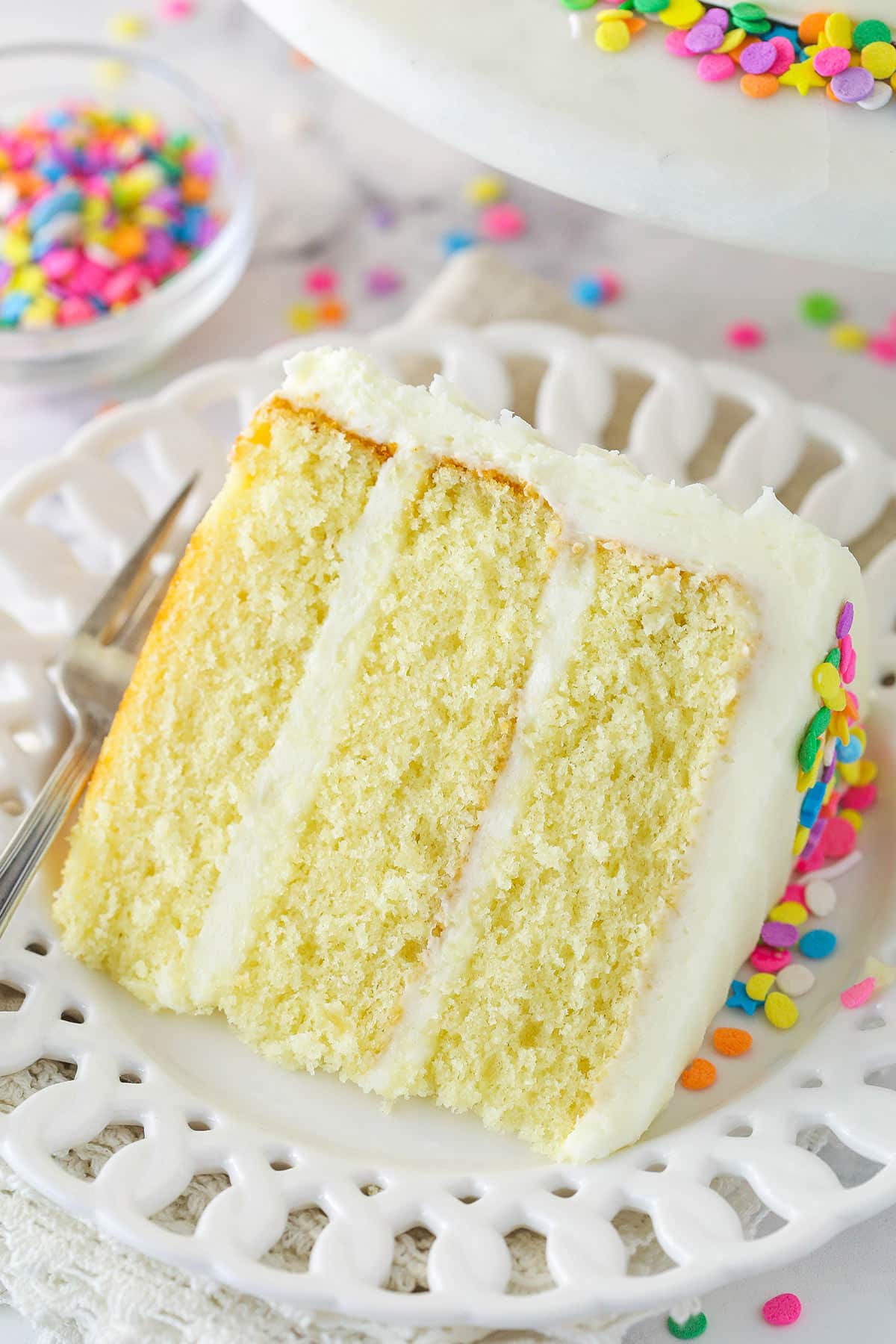 The Best Vanilla Layer Cake Recipe
I have been experimenting with vanilla cakes for years now trying to get the flavor and texture just right. It's a bit of a running joke. But in an attempt to satisfy everyone and all the different preferences out there, I've arrived at several versions of vanilla cake and cupcakes over the years in order to please everyone.
This recipe is my most recent and "final" recipe. I've taken all of the feedback over the years incorporated into this cake. It has all of the things you could want in a vanilla cake. The cake itself is light and fluffy but with enough substance to bite into. It's perfectly moist and topped with a rich buttercream frosting that is just to die for. The search for the perfect vanilla cake is over. I can't wait for you to see (or taste, rather) what I mean.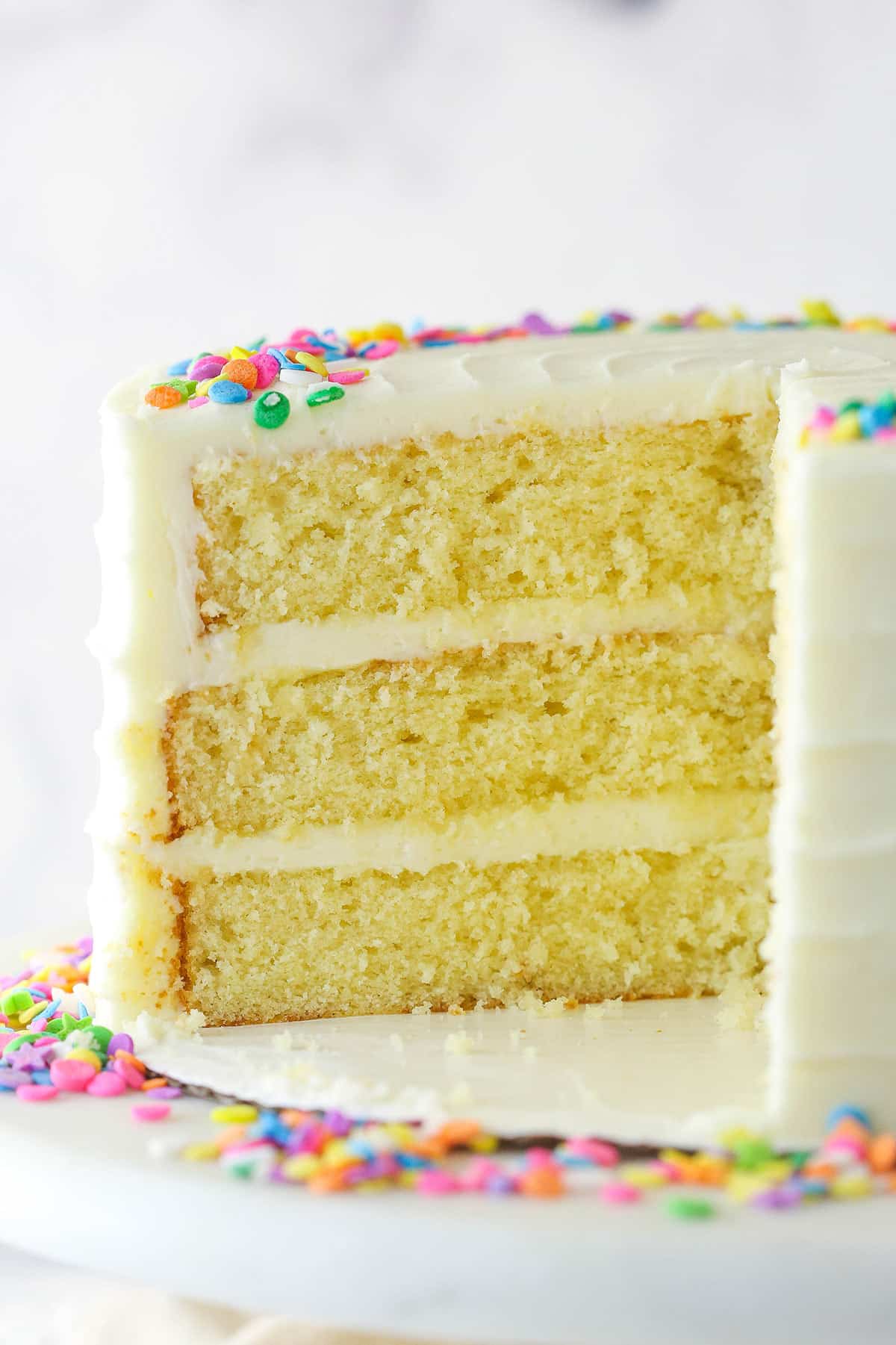 Why You'll Love This Easy Vanilla Cake
A simple, easy, moist vanilla layer cake? Everyone needs one in their recipe collection. Here are a few reasons why this one, in particular, is 100% necessary for every baker to try
Texture. Creaming together the butter, oil, sugar, and vanilla extract until they are fluffy gives this cake a wonderfully airy texture. Unlike cakes that only utilize egg whites, however, this one uses whole eggs. The inclusion of the yolks gives the cake the perfect amount of substance and richness. So it's not too airy and not too heavy. It's perfect. Plus, the addition of oil makes the vanilla cake perfectly moist.
Flavorful. I love the subtle vanilla flavor of this cake. It makes it universally loveable. The use of butter in addition to oil gives the cake extra richness and flavor as well. It's seriously so good.
Simple recipe. While you will still have to follow several steps to make the batter, this recipe requires a simpler mixing method than many other cakes without compromising texture or flavor.
Versatile. Everyone needs a simple vanilla cake in their life. It is the perfect canvas for a variety of different fillings and frostings. I used a vanilla buttercream here but feel free to experiment! Check out the section below titled "Decorating Tips & Ideas" for inspiration.
Continue Reading in next page