This Neapolitan Cake is a decadent dessert inspired by the iconic neapolitan ice cream! You'll fall in love with the classic combination of strawberry, chocolate and vanilla all over again – it tastes even better in cake form!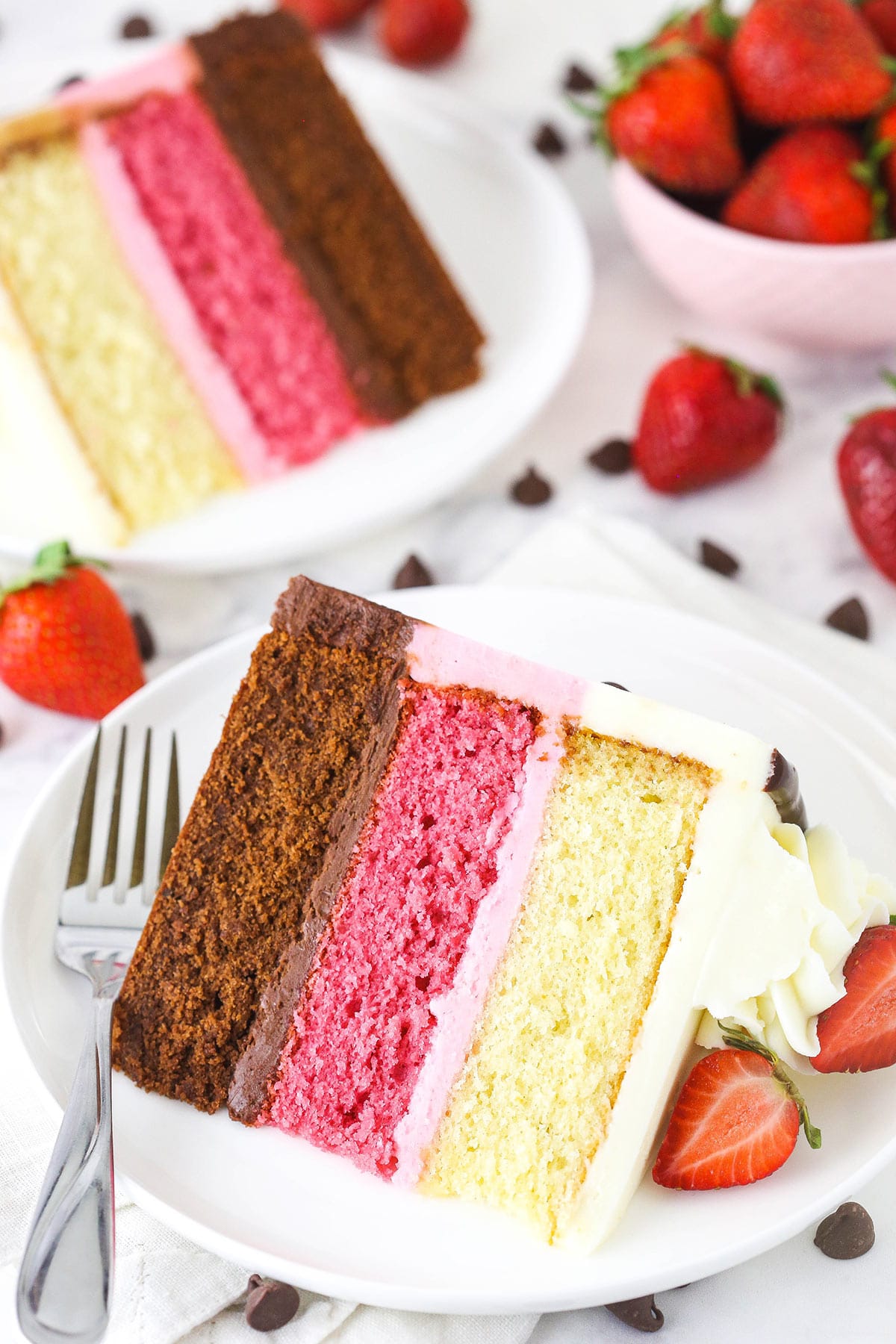 Easy Neapolitan Cake Recipe
This colorful layer cake combines rich chocolate with sweet strawberry and warm vanilla in classic Neapolitan fashion! Each component of this dessert is packed with just the right amount of flavor to shine on its own but also compliment the other elements. It's based off of my Strawberry Crunchy Layer Cake that's been such a hit!
The cake itself has all 3 awesome flavors – and each of the distinct layers are made in ONE single cake batter! You start by making a thick-ish vanilla batter, then you'll add reduced strawberry puree and strawberry extract to part of it, melted chocolate and cocoa powder to another part, then some additional ingredients for the vanilla cake. Brilliant, I know!
It all turns out lovely with great flavor. You don't sacrifice anything. The chocolate layer is a touch denser than the other two because of the addition of the melted chocolate, but I personally enjoy the variety in texture.
The frosting also has all 3 flavors. You'll make the chocolate buttercream separately, then make a vanilla buttercream base that you separate into two parts and add strawberry reduction and extract into one of them. Each frosting is unique in its flavor profile, but they all have a wonderfully light and creamy texture that compliments the cake just right.
On top of all that yumminess, there's a rich chocolate ganache to be drizzled over the final product. And I always top it off with a few fresh berries to really make it pop. All the flavors in this show-stopping cake are naturally derived and delicious!
What Is Neapolitan Cake?
Neapolitan cake is a strawberry, chocolate and vanilla layer cake inspired by the classic tub of ice cream featuring the same 3 flavors. Neapolitan ice cream is a popular dessert choice for parties and get-togethers, and this cake takes that to a whole new level. It's bright, bold, large, in charge and completely irresistible!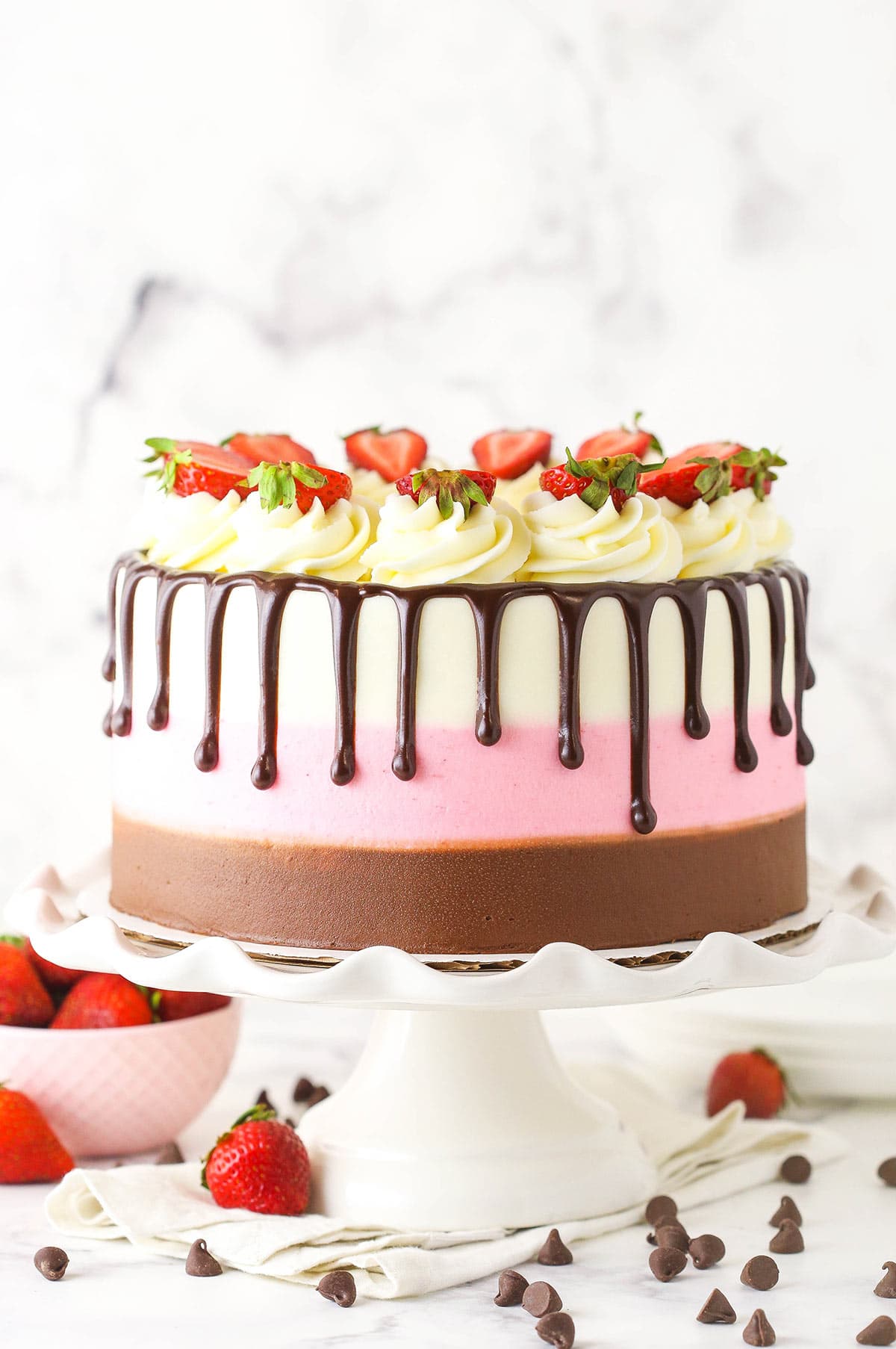 Recipe Ingredients
Continue Reading in next page