This No Bake Black Forest Icebox Cake is an easy no bake dessert that is perfect for summer! Just FOUR ingredients

Tips for making the best Icebox Cake:
If you're making your own whipped cream, be sure to whip it until you have very stiff peaks. It should be very thick!
Whipped cream doesn't hold up for days on end. If using fresh whipped cream, I recommend serving as soon as possible after it has set. After that, you may get another day before your whipped cream starts to droop. If you want to store it for longer or make it further in advance, it's a good idea to stabilize your whipped cream. You can do this by adding unflavored gelatin that has been dissolved in warm water according to the package directions. I would use 1/2-1 package of unflavored gelatin for this recipe.
The chill is important. If you don't allow adequate time for chilling, the cookies won't soften, and your cake won't set.
You can make this icebox cake in almost any pan. I used a round 9″ Springform pan, but you could use an 8-9″ round pan, or an 8-9″ square pan or a deep dish pie plate. I chose to use a springform pan so I could remove the sides and display all those glorious layers! Using a springform pan also makes it easier to slice and serve.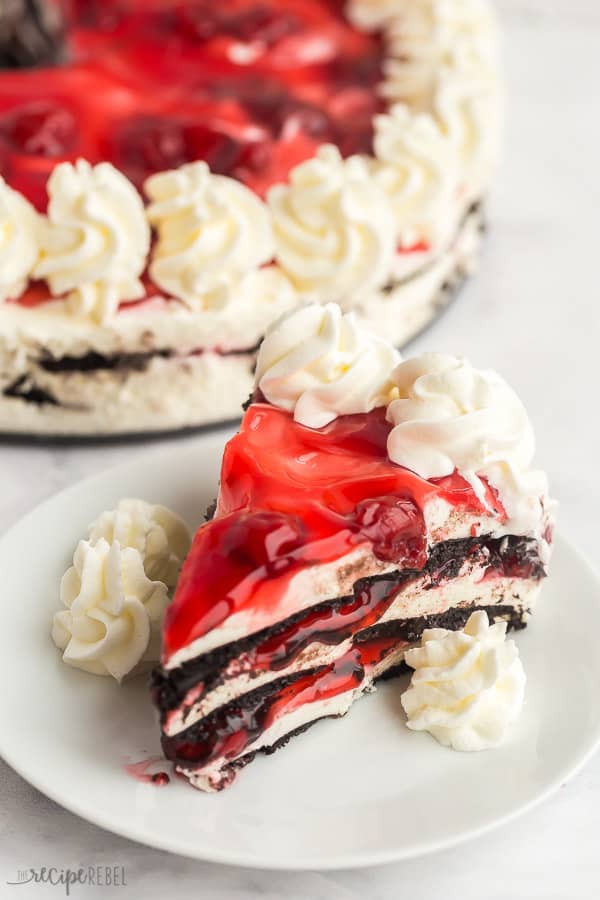 Continue reading in next page