This Oreo Brookie Cheesecake recipe is made with a chewy brownie bottom, chocolate chip cookie cheesecake filling and Oreo whipped cream! This recipe is FULL of chocolate and so addicting!
If you love Oreo cheesecake, you've got to try my Best Oreo Cheesecake recipe, and for a simple no bake option, this easy No Bake Oreo Cheesecake. They will not disappoint!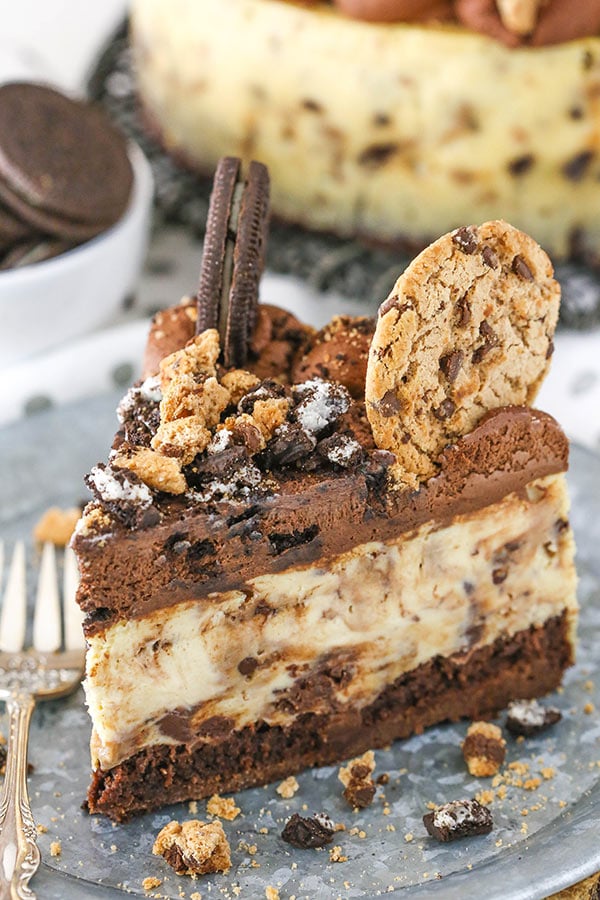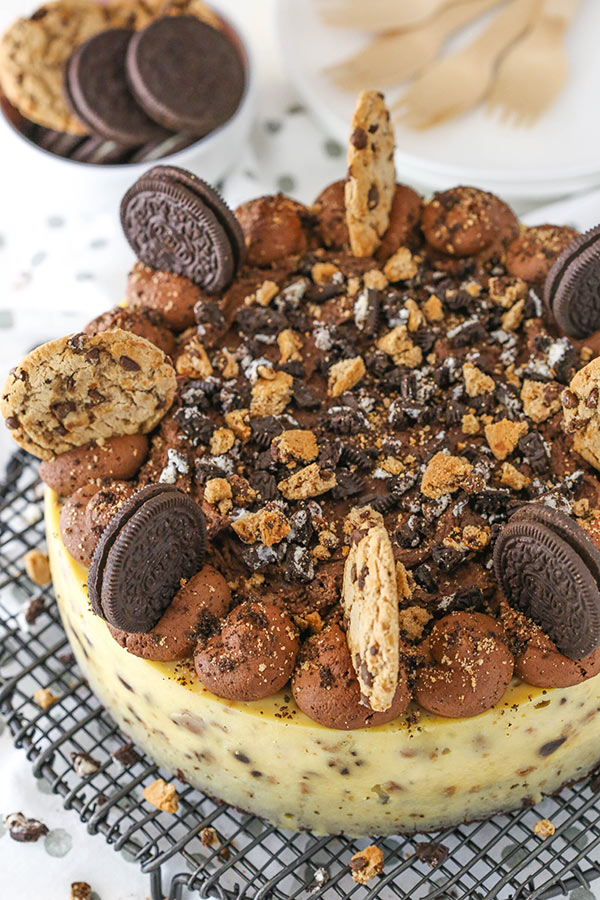 One of my Favorite Oreo Cheesecakes
It's hard to believe that 4 weeks from today, we will be welcoming our twins into the world. We have delivery scheduled, unless they come on their own sooner. It's a little bit surreal and borderline overwhelming to think of all that we'd like to get done before then and all that will change afterwards.
I'd like to say that I'm still going strong and baking my butt off, but there's no doubt I've slowed down. This belly has gotten quite large and the perinatologist has instructed less activity and more calories (mostly protein). So I'm pretty much a baby incubator right now. 😉
Continue Reading in next page