When it comes to peanut butter desserts, this Peanut Butter Oreo Dessert will top them all. This delectable treat has layers of velvety peanut butter filling, peanut butter-filled chocolate candy, and a rich hot fudge mousse piled on top of an Oreo cookie crust. To top it all off, there is no baking involved! If you love no-bake desserts, make sure to check out my piggy pie dessert and my no-bake cheesecake!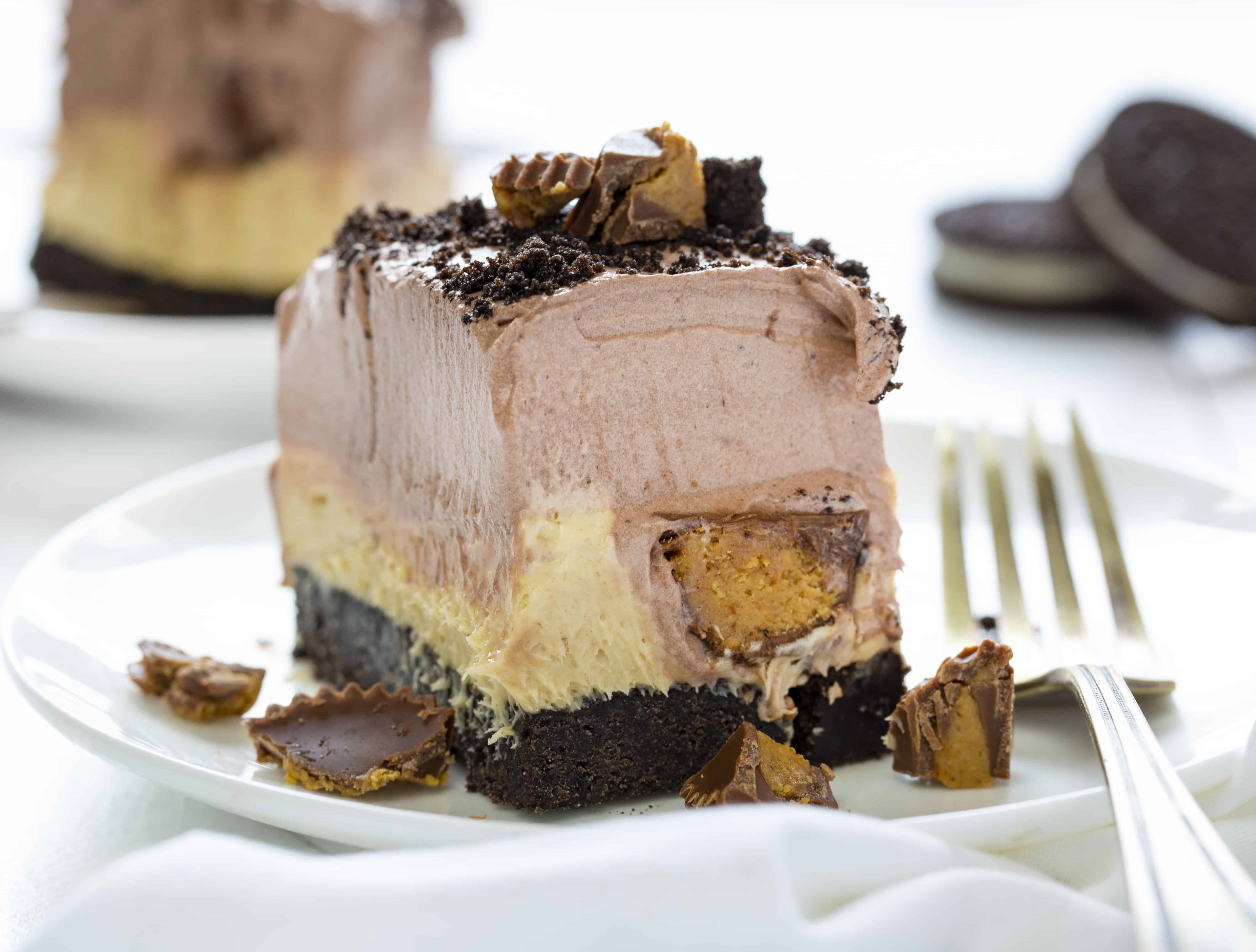 Peanut Butter Oreo Dessert
If you are a peanut butter dessert lover like me, this one is hands down one of my favorites. The thick Oreo crust is the perfect complement to peanut butter. And, we definitely introduce peanut butter in this dessert, and in a few different amazing ways! For another lavish, layered, and decadent Oreo crust dessert, be sure to try my Chocolate Mud Bars!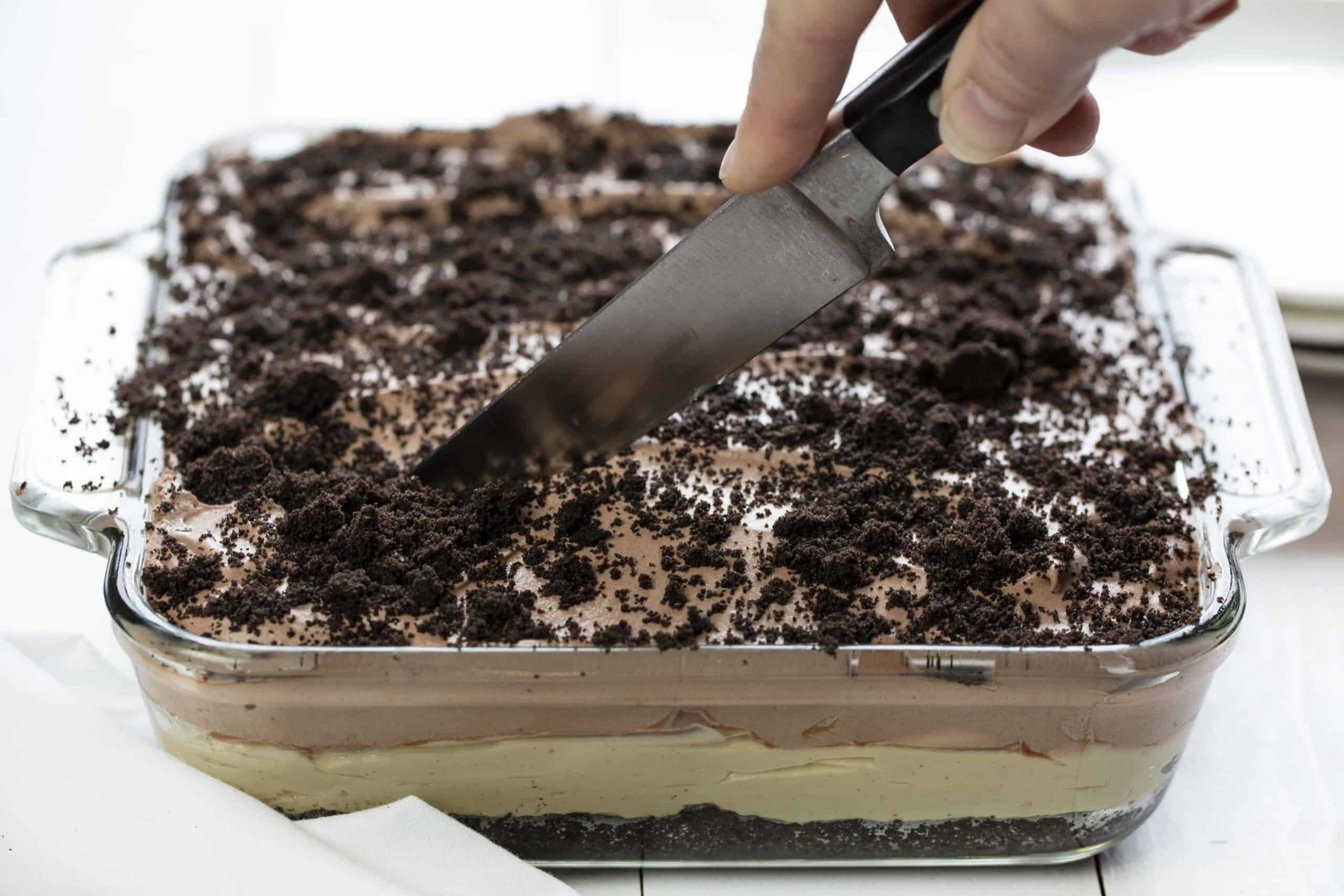 Ingredients & Substitutions
Continue Reading in next page