Pecan Pie Cheesecake Coffee Cake is a combo of moist vanilla coffee cake, layered with flavorful cinnamon streusel crumbs, smooth and creamy cheesecake filling, and gooey pecan pie topping. It would be perfect for Thanksgiving or Christmas dessert.
All these wonderful layers can hardly be called a light breakfast cake, but this is the most amazing coffee cake I've ever had. What is not to love, just check those layers?!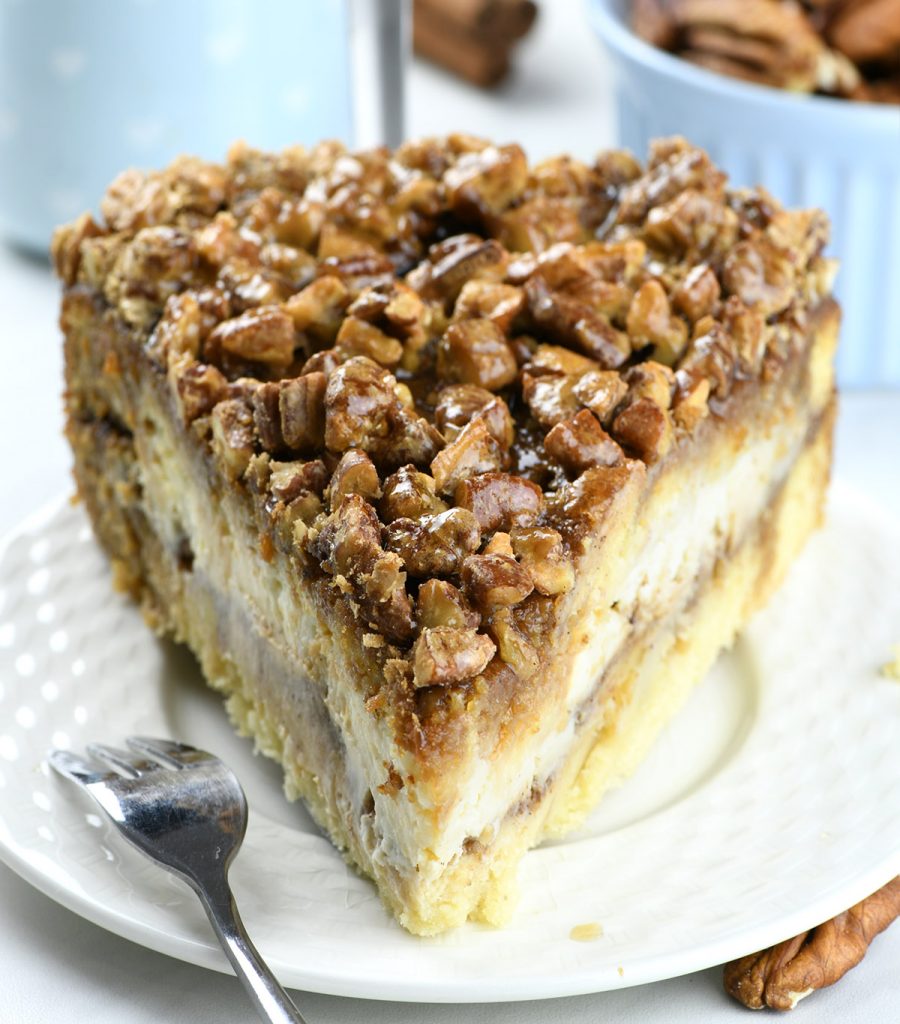 Pecan Pie Coffee Cake with Cream Cheese and Cinnamon crumb Filling
This buttery coffee cake with pecan pie topping, cinnamon crumb and cream cheese filling is anything but plain, and classic. All these tempting layers create a delicious dessert that you will make over and over again.
Although I've published quite a few coffee cake recipes over the years, this is my absolute favorite so far. As much as I love coffee cakes with fruits, especially berries, but when the fall and winter knocks on the door, warm cinnamon aroma, praline and pecans become so comforting.
This decadent, melt-in-your-mouth Pecan Pie Cheesecake Coffee Cake recipe would be perfect for holiday season, too.
Continue reading in next page