If you love Caramel deLites or Samoa Girl Scout Cookies, then these easy Samoa Truffles are going to drive your taste buds crazy! Chewy delicious candy made from scratch, no girl scout cookies needed.
Love homemade truffles? Our easy chocolate truffles are a must make, any time of year. Or give our delicious coconut truffles a try! They'll remind you of our favorite coconut macaroons!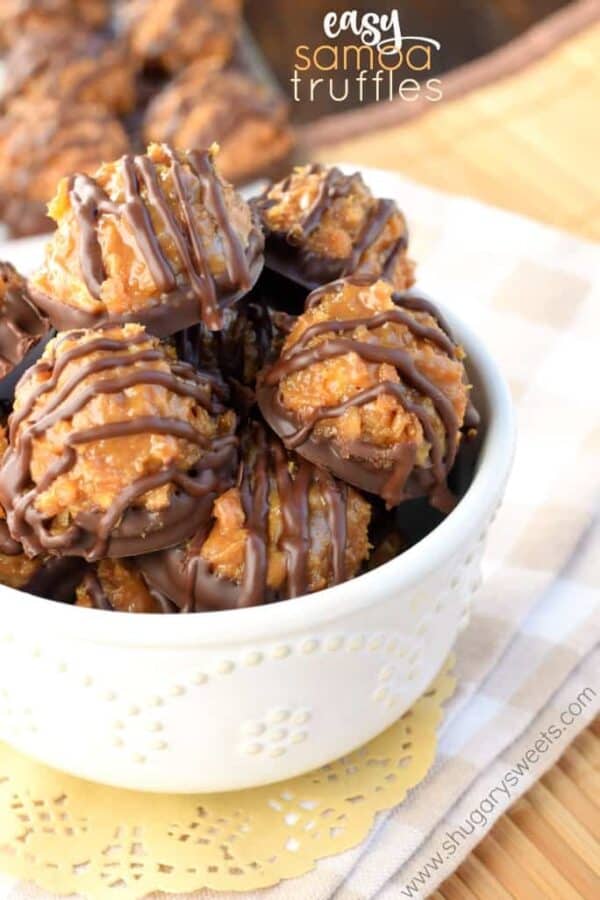 Girl Scout Cookies
Raise your hand if you LOVE Girl Scout Cookies. Through the years I've been slightly obsessed. And each member of my family has a favorite flavor.
Mine, obviously, is the box of Samoas. I think now they are called Caramel deLites but maybe it varies by region.
That's where these Samoa Truffles came into play.
A sweet, delicious truffle packed with the best parts of my favorite cookie, in an easy to eat truffle. And….these can be stored in the freezer. Perfect, right?
This truffle is the delicious marriage of coconut, chocolate and caramel.
I used a can of dulce de leche sauce for a thick, toothsome caramel texture that is even better than the caramel in Samoas.
Some crushed wafers, melted chocolate and sweetened coconut flakes turned the caramel sauce into delicious cold truffles, perfect for popping into my mouth whenever a Samoa craving strikes!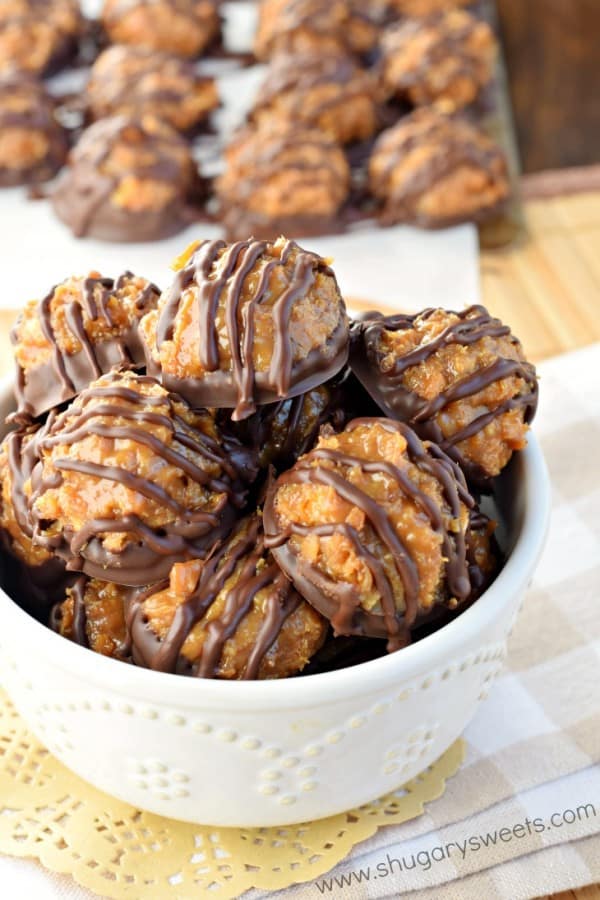 How to Make Coconut Caramel Truffles
Continue Reading in next page